Shanghai startup looks to make big strides in AI
By Fan Feifei | China Daily | Updated: 2019-07-26 09:39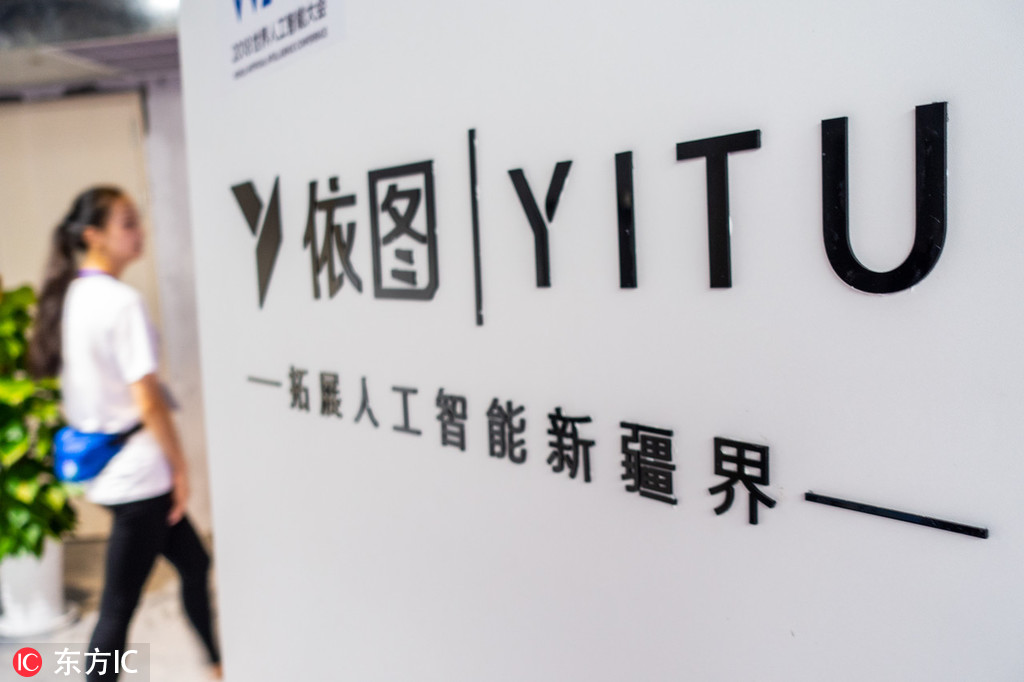 Shanghai-based Yitu Technology, a startup engaged in artificial intelligence and facial recognition technologies, is betting big on AI chips and speeding up the industrial use of AI technologies.
Leo Zhu, founder and CEO of Yitu Technology, said the company is now concentrating on machine vision, speech recognition and semantic comprehension, and will accelerate its efforts in intelligent city, intelligent healthcare, AI pharmaceuticals and chips.
"It takes about two to three years to develop semiconductors, which costs a lot of money. In the meantime, the design of chips is of great significance, requiring a deep understanding of the industry," Zhu said, adding talent is the key to successful development of AI chips.
The company will continue its investment in AI chips. Zhu said the reason why they had a layout in the chip sector lies in the surging demand for computing power.
Yitu has launched a groundbreaking chip named QuestCore, which offers a visual analysis performance two to five times faster than similar products available on the market with the same power consumption.
The server chip has computing power equivalent to eight Nvidia P4 servers, with half the size and 20 percent of the energy consumption, slashing the construction cost by 50 percent and the operation and maintenance cost by 80 percent for data centers.
Lyu Hao, Yitu's chief innovation officer, said QuestCore is the most intelligent and cost-effective video analysis chip in the world, adding that it is 100 percent designed and manufactured in China.
He said the SoC (system on a chip), which means an electronic circuit board that integrates all the necessary components in a computer and other electronic systems, is conducive to improving China's integrated circuit industry and bringing down the cost of AI application and promotion for Chinese companies in fields such as security, healthcare, retail and AI city.
The nation is implementing an AI development plan that aims to build a 1 trillion yuan ($145 billion)AI core industry by 2030, which is expected to stimulate related businesses to the tune of 10 trillion yuan.
The global market for mobile AI chips is expected to reach $3.8 billion in 2022, a tenfold growth from the 2017 figure, said a white paper released by the China Academy of Information and Communications Technology.
The market expansion is driven by the fast development of the AI industry, as AI chips saw rapid penetration into the terminal sector, it said.
The growing momentum of mobile AI chips has attracted tech giants including Google, Facebook, Alibaba and Tencent, intensifying the ongoing market competition, it said.
Founded in 2012, Yitu has expanded its presence in a wide range of areas like healthcare, security and finance.
Yitu has provided an AI image aided diagnosis system, an AI pediatric clinical aided diagnosis system and a medical big data intelligent platform. The AI image aided diagnosis system has entered nearly 300 Chinese hospitals with 3A grade, the highest of China's three-tier grading system for public hospitals. It has also formed partnerships with banks and internet finance companies to provide integrated solutions.
Liu Jiehao, an analyst from iiMedia Research, said the biggest advantage of AI lies in its highly efficient calculation, and precise analysis and decision-making, which could greatly improve work efficiency, reduce costs and unleash productivity.