Why we can't put our smartphones down
By Matthew Lee | chinadaily.com.cn | Updated: 2019-07-26 11:23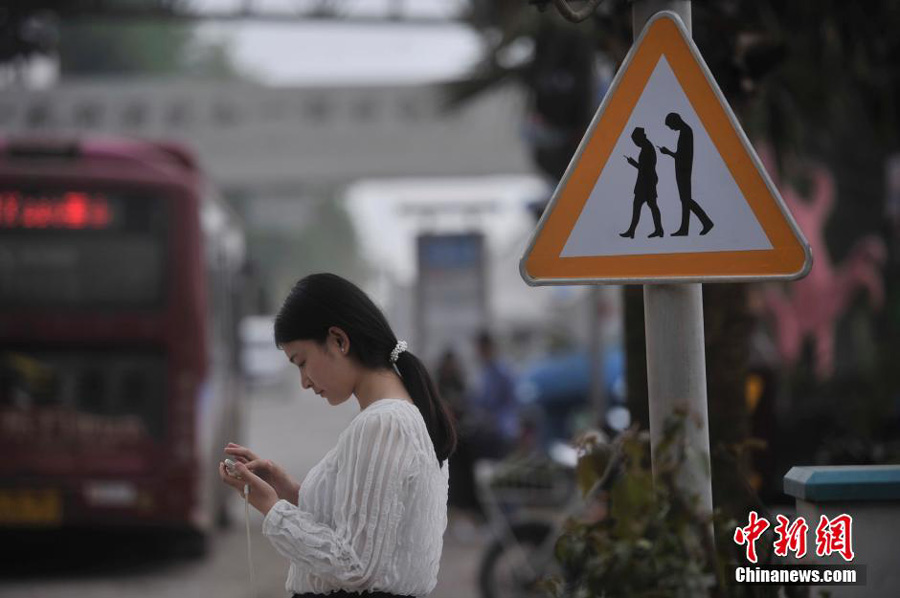 Nearly one-in-three young people are severely phone-addicted, according to a November 2018 survey in China Daily. Addiction is a strong word, but there is certainly plenty of evidence of increasing dependence on the smartphone for all age groups. Of course, we are not addicted to the smartphone itself. That's just a device through which we can instantly access the apps. The convenience of concentrating everything on one platform accentuates the behavioral dependency.
The key is the feeling of being in the flow. This is quite similar to doing something in everyday life when you are entirely focused. It is a psychological state of mindfulness coupled with joy. When you are in the flow you tend to want to stay there. You are not aware of how time flies.
This is not quite the same as addiction. Nowadays, there is a more scientific consensus on the meaning of addiction. In the substance addiction domain, it is clear that you are drug-addicted because of biological dependence. But in the case of smartphones we are talking about behavioral addiction. You repeat behavior to the extent that it has a harmful effect on yourself. You also realize that - but are not able to change.
Self-control
We are very interesting psychological animals. Some of us will have strong enough behavioral control and are capable of modifying our behavior. We will tone down the frequency of use. You may still be a high-level user - it makes you happy, helps you get work done more quickly - but the harmful effects are avoided. That is not addiction. But there are other people who do not have such a strong self-regulatory power, and even though they are aware of the problem, they will continue and suffer.
Social networking companies – are they really concerned?
Facebook, Tencent and others are becoming very big and with that comes a sense of social responsibility. They cannot just focus on increasing usage and profitability. They have become such significant players in society that the community expects them to meet other obligations. Self-regulation also has a commercial side, because otherwise they may be subject to regulation "from above", which may be even tougher. So, it is in their own best interests to be seen to be doing things proactively that mitigate potential user harm.
In China, Tencent has taken voluntary measures to help combat online game addiction, which is an important social issue where smartphone usage is very high. Sometimes you cannot look at behavioral phenomena in isolation. We see newspaper headlines such as: "Children who spend more time on their phone tend to be unhappy." But the causality could easily be reversed. Some studies suggest that smartphone use is a form of comfort regulation. People may be unhappy in other aspects of their life and want to escape. Imagine a rural area with few avenues of escape. You can't go swimming every day. There aren't so many cinemas around. All you have is the phone.
Symbiosis between robots and humans
The smartphone is beginning to cause us to disconnect from the natural world. The perceived reality that we are living in is transforming from physical to virtual reality. In the old days we lived in a cave. Now we have movies and multimedia. These send signals to our brain, then you have an interpretation, and that forms our reality. Nowadays, we spend more time living in this virtual reality and the physical reality is becoming less and less important to our lives. That's the behavioral pattern. I can just put on the goggles. No need to go to the park any longer.
Interactions between humans and technology have always been fascinating. In the old days it was relatively simple, and we would look at how the introduction of a new technology would affect users' behavior. Now it is becoming more interactive and complex. The technology is shaped by the way we use it. AI will learn on the job. We are talking about how interactions will develop between "intelligent" agents, which may be robots or humans. Will we one day see a symbiosis? Maybe. At any rate, AI robots' behavior in the future will be a fascinating growth area for study.
The author is the vice-president, development and external relations, and chair professor of information systems and e-commerce at City University of Hong Kong.
The opinions expressed here are those of the writer and do not represent the views of China Daily and China Daily website.