Tencent to open online security platform to companies
By Ouyang Shijia | chinadaily.com.cn | Updated: 2019-07-31 11:20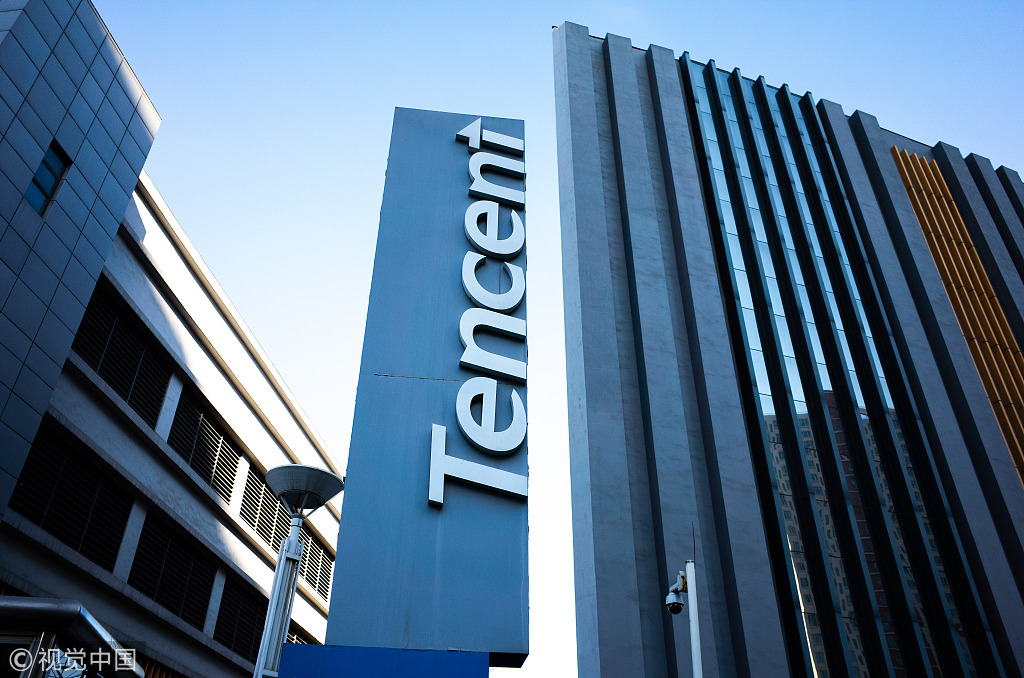 Chinese gaming and social media titan Tencent Holdings Ltd announced Tuesday it will open up its security platform to corporate customers, aiming to become the safety strategy officer that helps companies better embrace the industrial digital transformation.
Enterprises will be able to use systematic security services from Tencent, which will help lower the barriers to build a network safety system.
The Shenzhen-based internet giant, which owns instant messaging app WeChat and popular games like King of Glory, has years of experience in storing and analyzing large amounts of data, and is dedicated to empowering enterprises to embrace the digital transformation.
"Entering the industrial internet era, security threats have become more sudden in occurrence and destructive, especially in fields related to national interests and people's livelihoods. Once attacked, it will cause great social impact and huge economic losses," Dowson Tong, president of Tencent's cloud and smart industries group, said Tuesday during the ongoing fifth Cyber Security Summit in Beijing.
According to Tong, as strengthening industrial safety will help increase efficiency, it has become one of the core areas of competitiveness for enterprises, especially in the finance and retail sectors.
Tong cited a case of an online lending product jointly developed by Tencent and Huaxia Bank, highlighting the value of safety in improving operational efficiency.
Powered by cloud computing, big data, artificial intelligence and other cutting-edge technologies, Tencent has built a risk control and lending system for the bank, which helps reduce financing costs for users by 50 percent, the company claimed.
Tencent's vice-president Ding Ke said the safety ability is not only the bottom line for enterprises to seek growth, but also the ceiling that will restrict the development of enterprises.
"Turning to mature platforms and seeking industry experiences will be the best choice for companies to accelerate their digital transformation," Ding added. "In the era of the consumer internet, Tencent is committed to providing individual users with reliable security products and services. Entering the industrial internet era, we are devoted to helping our corporate customers systematically build security capabilities while meeting the balance between cost and efficiency."
So far, Tencent and its partners have jointly built more than 20 security solutions, accounting for 26 percent of total sales for Tencent's security products, the company claimed.