The influence of ancient China
Share - WeChat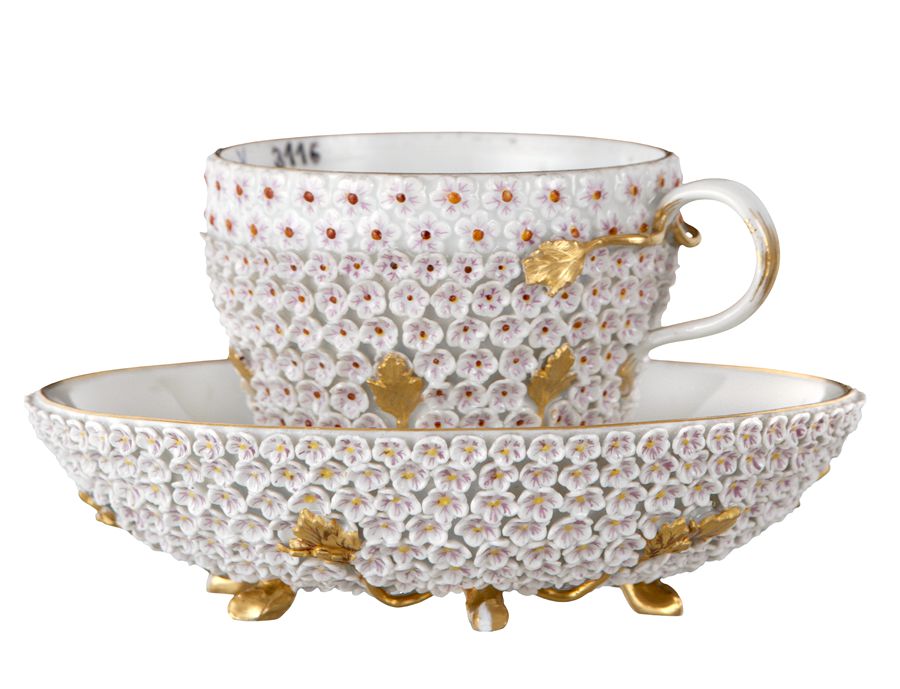 Porcelain from China, and then Japan, became very popular in the royal courts of Europe. August der Starke (1670-1733), the king of Poland and elector of Saxony in Germany, was a big fan of Chinese porcelain. Under his instruction, alchemist Johann Friedrich Bottger deciphered the secret to manufacturing porcelain and established the first porcelain production line in Meissen, a town to the north of Dresden, in 1710. Meissen soon became the European home of porcelain.
Daniela Antonin, head of the Hetjens-German Museum of Ceramics in Dusseldorf, brought more than 100 objects from the museum's collection, as well as from the Meissen Porzellan-Museum, to Shanghai.
Participating in the exhibition in Shanghai "allowed us to learn about porcelain from China and Japan, and their impact on German porcelain art", Antonin says.