Alternative moves likely after Fed cut
By Chen Jia in Beijing and Scott Reeves in New York | China Daily | Updated: 2019-08-02 06:59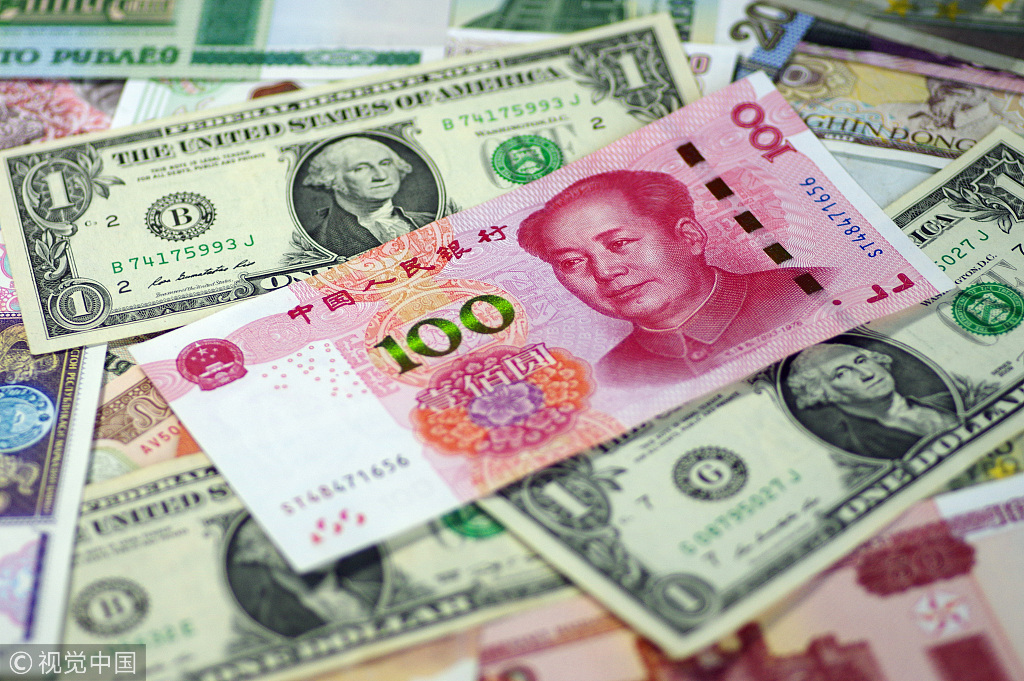 China to rely on market-oriented interest rate reform instead of immediate drop
China's central bank may take an alternative approach to maintain lower corporate borrowing costs instead of an immediate interest rate cut-following the US Federal Reserve's quarter-percentage-point cut on Wednesday-to support the domestic economy and ease downward pressure in the second half of the year, the country's policy advisers said.
The US Fed made the first cut in its key interest rate in a decade to counter impacts from trade tension, low inflation and global weakness. It was widely expected that China would follow suit to lower its benchmark interest rate to fuel future economic growth.
The People's Bank of China, however, did not meet market expectations and even skipped its customary monetary policy movements. The central bank explained in a statement on Thursday that it was because "the liquidity in the banking system is at a reasonably ample level".
Analysts close to the PBOC told China Daily that a long-expected reform of China's interest rate regime will make progress soon. The mechanism will make an actual lower lending rate possible for the real economy, especially for the manufacturing sector and small and private companies still facing difficulties in getting cheap loans.
Through this reform, the one-year benchmark lending rate-which has been unchanged since 2015 at 4.35 percent-will be abandoned. Market-oriented interest rates, currently lower than the benchmark rate, will be used as the reference for bank loans, experts said.
Yi Gang, the PBOC governor, said in an earlier interview that a market-decided lending rate will promote competition among commercial banks, encouraging large banks to direct low-cost money for medium-sized and small enterprises.
Sun Guofeng, director of the PBOC Monetary Policy Department, said on July 12 that banks' loan prime rate will be used as a reference for corporate borrowing costs.
"The reform will be a feasible and comfortable way to achieve an actual reduction of interest rates," said Ming Ming, head of fixed-income research at Citic Securities, who stressed that market-set interest rates would be free of side effects in order to avoid a massive stimulus.
China will continue to implement a prudent monetary policy in the second half of the year, according to a meeting of the Political Bureau of the Communist Party of China Central Committee on Tuesday.
Key factors that could influence the Chinese monetary authority's decision on interest rate adjustments include the total inflation within the economy and asset price levels, especially housing market prices, according to Wu Ge, chief economist of Changjiang Securities.
With the inflation figure of 2.7 percent in May and June being "neither too high nor too low", and policies to control housing prices set to continue, Wu didn't expect any immediate, remarkable moves to change the interest rate level.
It is possible that the Chinese monetary authority could follow the next Fed move or rate cut, if any, later this year in order to join the global monetary easing cycle, Ming said.
The highly expected Fed interest rate cut on Wednesday was the first time the US Federal Open Market Committee cut the federal funds rate since 2008, when the subprime mortgage crisis threatened to engulf the US economy.
The Fed reduced the rate range to 2 percent to 2.25 percent from the earlier 2.25 percent to 2.50 percent, making it cheaper for businesses to borrow to expand and for consumers to buy on credit.
But at a news conference following the announcement, Fed Chairman Jerome Powell said the rate cut was a "midcycle adjustment", indicating that additional cuts later this year were not assured.
Emerging market assets fell to one-month lows on Thursday after the US central bank dampened hopes for a long rate-cutting campaign.
Emerging market shares fell 0.8 percent, while currencies that had rallied in anticipation of a more supportive stance by the Fed fell, as the dollar index rose to a two-year peak.
After the Fed's announcement, the dollar index saw a steep climb of 0.8 percent and reached its highest level since May 2017. Against a stronger US dollar, the Chinese yuan weakened slightly to 6.90 to 6.91 yuan per dollar, compared with 6.87 to 6.89 one month earlier.
"Powell described the mood as a midcycle adjustment, and markets are worried that means there isn't much more easing coming," Kit Juckes, a macro strategist at Societe Generale, told Reuters.