UN chief calls for 'concrete plans' at climate summit in September
Xinhua | Updated: 2019-08-02 09:50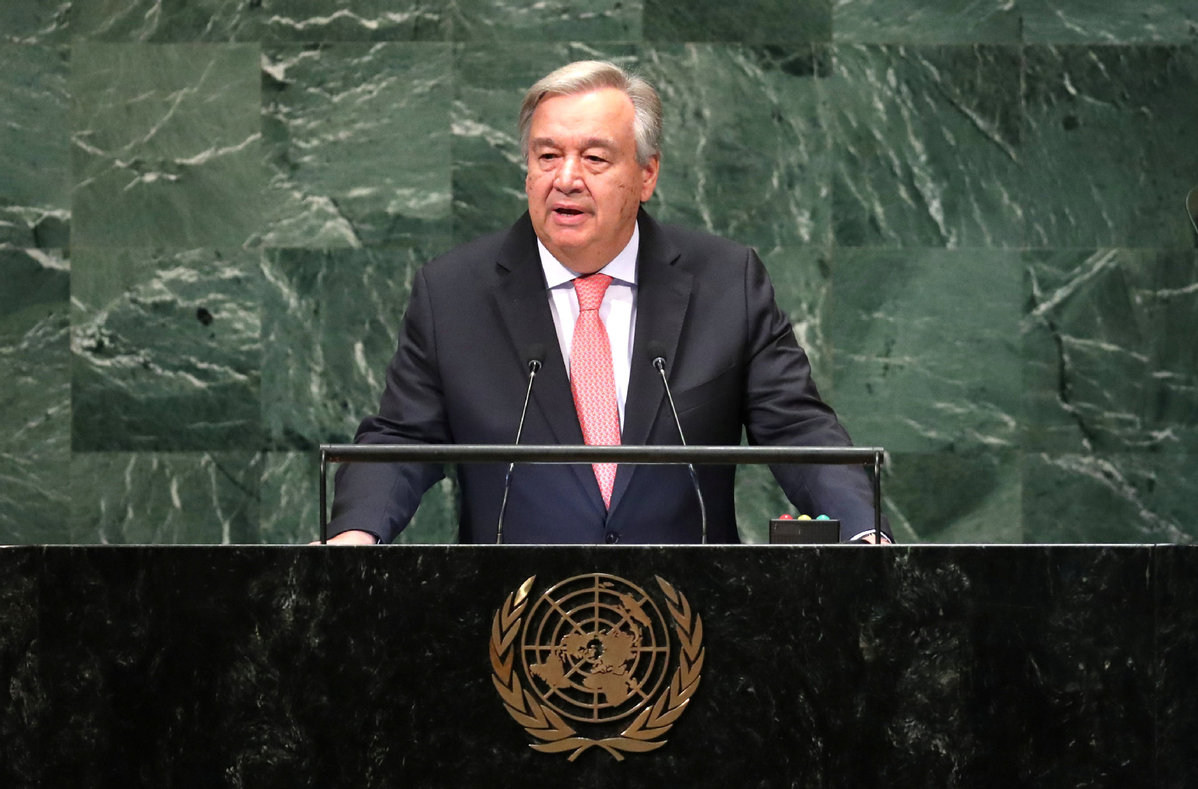 UNITED NATIONS -- UN Secretary-General Antonio Guterres on Thursday called for "concrete plans" at the Climate Action Summit he is to convene in September.
At a press encounter, Guterres expressed his hope that world leaders "don't come to the summit with beautiful speeches," but "come with concrete plans."
He said the summit needs "clear steps to enhance nationally determined contributions by 2020, and strategies for carbon neutrality by 2050."
The Climate Action Summit 2019 is slated for Sept 23 as part of the high-level events of the 74th Session of UN General Assembly, which will gather heads of state and government of the UN member states.
Guterres underlined the gravity of the global warming by citing the latest evidence.
According to the World Meteorological Organization, he said, the month of July at least equaled if not surpassed the hottest month in recorded history.
Also, "we are on track for the period from 2015 to 2019 to be the five hottest years on record."
He said preventing irreversible climate disruption "is the race of our lives and for our lives" and "a race we can and must win."
The UN chief reiterated the targets of limiting temperature increases to 1.5 degrees Celsius, cutting greenhouse emissions by 45 percent by 2030, and achieving carbon neutrality by 2050.
"We need rapid and deep change in how we do business, generate power, build cities and feed the world," he urged. "Having endured what is possibly the hottest month in recorded history we need action now."