Doctor's genetic tweaks offer a new lease on life
By Zhou Wenting | China Daily | Updated: 2019-08-06 08:30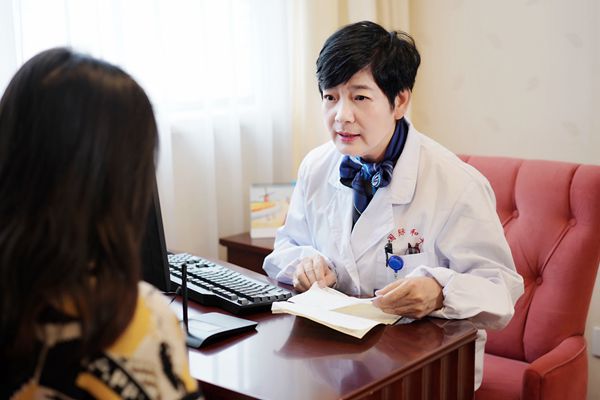 An expert on correcting genetic imperfections, Huang Hefeng provides patients with hereditary diseases the chance to start a family without passing on problematic genes, Zhou Wenting reports in Shanghai.
Huang Hefeng used to joke that her job was to help people "make people". But after nearly 30 years of progress in assisted reproductive technology, she has now moved from helping couples to conceive to a role that sees her purge genes carrying hereditary diseases from family lines.
In the past, most patients with genetic diseases used to abandon all hope of ever starting a family for fear of passing on problematic genes to their child. But now, using the "third-generation test-tube baby technique" to assess and diagnose problems in the genetic makeup of embryos, Huang is literally offering a new lease of life to these patients.
The technique ensures that only embryos without disease-causing genes will be moved in the mother's womb to block a disease from being inherited from one generation to the next, which allows the dream of having a child to come true for couples suffering from rare or genetic diseases, or those with a high occurrence of tumors in their families.
"I wouldn't dare to suggest that I'm contributing to the whole nation in preventing birth defects, but I can ensure that families who come to me for medical help will be able to have a baby without disease-causing genes," says Huang, president of the International Peace Maternity and Child Health Hospital of China Welfare Institute in Shanghai.
"Every one of the more than 2,000 children born using the technology at our hospital since its clinical application in 2001 have proven to be as healthy as we diagnosed, without exception," she says.
Her medical contributions, including this technology, which has been expanded to be put into use in nearly 50 hospitals across 23 Chinese provinces and municipalities, were awarded the annual top honor by the gynaecology and obstetrics branch of the Chinese Medical Doctor Association on Friday.
A rising number of couples from families carrying genetic tumors are also coming to her for medical help, Huang says. Couples who have three or more family members or immediate relatives who suffer from tumor of any kind are medically deemed as a family of high occurrence of tumors. In the past, this would have been a problem, yet for Huang and her team, they can still help them conceive healthy offspring with the right treatment, she explains.
In recent years, especially since China adopted its second-child policy in 2016, Huang says her patients increasingly include couples with a sick child.
The third-generation test-tube baby technique also benefits children suffering from diseases that can be treated with bone-marrow transplants, which has match rates as low as one in 100,000 in a blood bank, but a success rate is as high as one in four among siblings, according to Huang.
"With the technique, we can pick an embryo whose human leukocyte antigen type matches the couple's first child. When the child is born, the stem cells from his or her umbilical cord blood can be used to treat the brother or sister's disease," she says.
A woman surnamed Yang from Zhejiang province lost her first child during infancy due to hemophagocytic syndrome, a rare and potentially fatal disease with overactive histiocytes and lymphocytes. The mother, a carrier of this disease-causing gene, approached Huang for help and gave birth to a healthy baby last year.
"Since the first clinical consultation with Huang, she has appeared to be courteous and amiable, making me feel at ease. When I hold my daughter, I often think of Huang. I am grateful to her and her professional skills that brought hope to our family," Yang says.
Another of Huang's contributions came in 2013 when she became the first scientist internationally to put forward the theory of "gamete origins of adult disease", which pushed the boundaries of the widely accepted theory of "development origins of adult disease". This theory expounds that the feeding, health and environment of a fetus can result in certain diseases during adulthood, and suggests that the possibility of falling ill in adulthood may be a consequence of changes to the eggs and sperm-even before a new life is formed.
In her study, she saw that the sperm of an obese man before and after losing weight had the same makeup of DNA, but the epigenetic appearances were completely different.