Shanghai announces esports venue norms
By Xing Yi in Shanghai | China Daily | Updated: 2019-08-06 08:40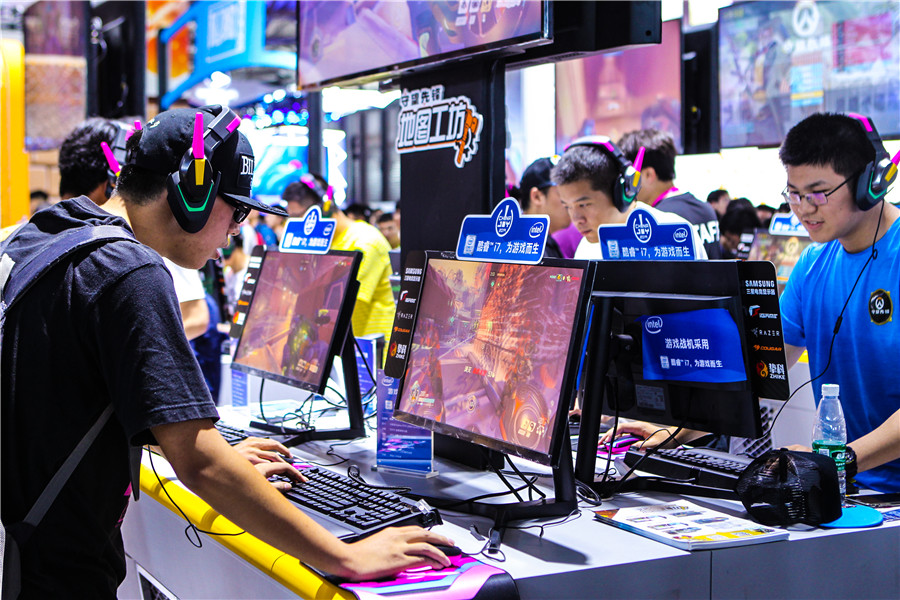 Shanghai has taken another stride toward building itself into a global esports center, as it announced standards for the construction and operation of esports venues during the China Digital Entertainment Expo and Conference which ended on Monday.
Published by the municipal culture and tourism bureau, the standards for esports venues specify the construction requirements in areas such as stage lighting and telecommunication networks, and set the service standards for operating such venues.
"The esports sector has been growing quickly in the past few years, but there is a lack of top design. The guidelines can boost industry growth in a healthy manner," Yu Xiufen, director of the bureau, was quoted as saying by Xinmin Evening News.
The criteria for esports venues have four categories, from A to D.With a construction area of more than 50,000 square meters, class-A venues can host the highest level esports competitions, while class-D venues must have a 500-square meter construction area, and will be used to hold qualification trials.

One of the most important upcoming esports events in the city is The International 2019, an annual tournament for the popular multiplayer online battle arena game Dota 2, which will be held in the Mercedes-Benz Arena, a class-A venue, from Aug 16 to 25.
It will be the first time for China to host one of the most watched esports events in the world. Its crowdfunded prize pool reached a record of more than $30 million in July and is still growing.
According to Perfect World Zhengqi, a subsidiary of Perfect World Co Ltd and the operator of the game in China, the event's 26,804 tickets were sold out in just 53 seconds in May.
"We have organized many esports events in Shanghai before, so we know the venues here are excellent and the viewers are very active," said Xiao Hong, CEO of the company. "Shanghai has the best environment for esports in the country - both in facilities and government policies, and we'd like to cooperate with the government to build mature industrial chains in the future."
Wang Yong, deputy secretary-general of Shanghai Esports Association, said the development of esports includes not only hosting tournaments, but also esports training, performance and public experience, which requires a number of esports venues of different sizes and functions.
Many shopping malls are interested in building esports venues, and these standards will help them find the right partners, Wang added.
A report published by gaming industry analyst company Gamma Data estimated that esports market revenue in Shanghai reached 14.6 billion yuan ($2.07 billion) in 2018, accounting for 19 percent of the national total.