Uygur girl helps her mom's big dream come true
China Daily | Updated: 2019-08-06 09:11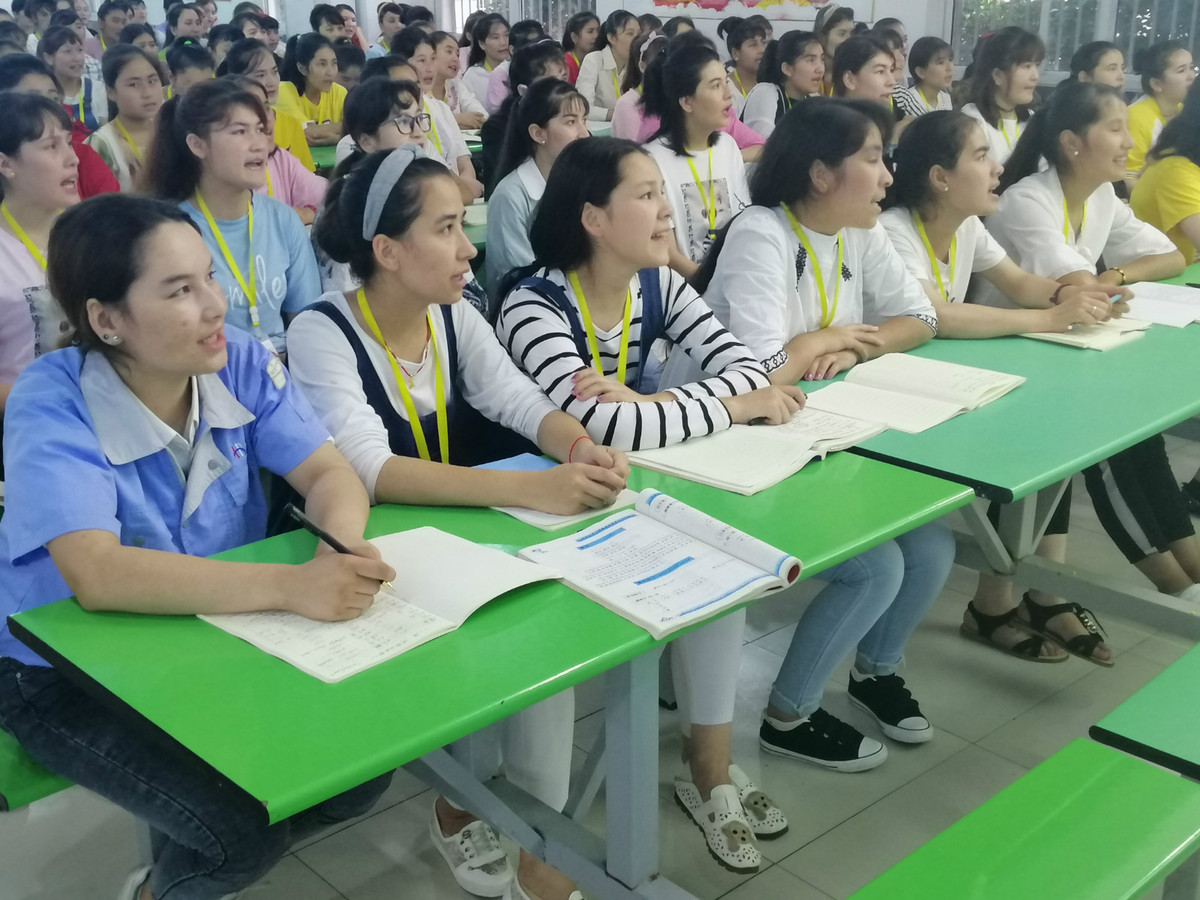 HEFEI - Aynur Memet had never thought she would realize her and her mother's dream at a factory in Anhui province, some 3,500 kilometers from her hometown in the Xinjiang Uygur autonomous region.
"My mom has a dream to open a convenience store in my village. It's my dream to help fulfill her dream," said the 20-year-old, who hails from a village in Pishan county of Hotan prefecture.
Aynur is a third-year student at Pishan County Vocational and Technical School. With the help of the education bureau of Hotan, over 500 students from the prefecture joined an internship program in November 2017 at Highbroad Advanced Material Co in Hefei, Anhui province. Aynur was among them.
The students were excited yet worried when they first came to Hefei, the place where they would spend a year or two. For most of them, it was the first time they were so far from home.
Highbroad produces display parts for electronic devices, and due to the sensitivity of the parts, the company has a very strict working environment. For example, everyone needs to wear dustless clothes from head to toe before entering the workplace.
"The climate is very humid in Hefei compared with that in Xinjiang. It's not comfortable wearing the stuffy, dustless clothes," Aynur said.
Aynur would call her parents whenever she felt homesick. On one such call, she learned that her mother hoped to open a store in her village.
"It was tough to work in the plant during the first few weeks. There were several times I wanted to give up, but I did not because I wanted to help my mom," she said.
Another problem Aynur faced, like many other students from Xinjiang, was the language barrier. To deal with this, Aynur wrote down all the technical terms in her notebook and reviewed them after work. In addition, her colleagues were patient and would teach her skills repeatedly until she was able to perform them.
After several months of arduous efforts, she made huge progress both in terms of working skills and Mandarin proficiency. Aynur quickly stood out among her peers.