Australian companies set sights on elderly care sector in China
By KARL WILSON in Sydney | China Daily Global | Updated: 2019-08-07 09:29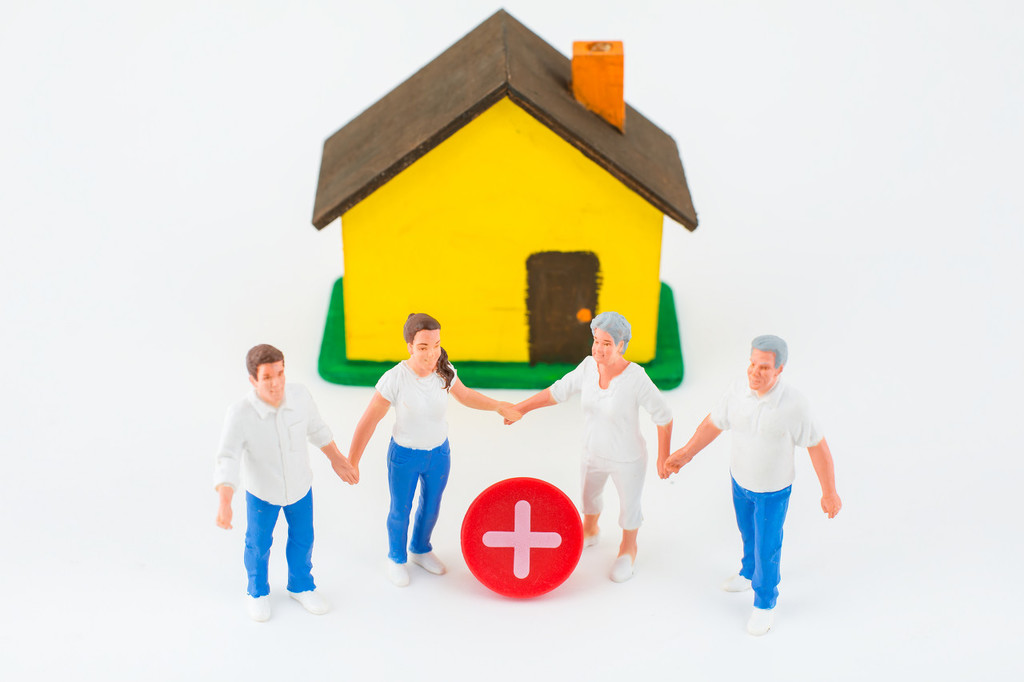 Australian multinational construction, property and infrastructure company Lendlease is taking a massive gamble on China's aged care sector with a A$400 million ($279 million) investment in an aged care village near Shanghai.
Called Ardor Gardens, the luxury housing community will resemble a resort rather than just a housing community. It will house 1,300 elderly residents in 850 low-rise apartments within the next two years.
Depending on the success of the project, the Australian Financial Review reported on July 15 Lendlease will spend A$2 billion on aged care villages in China over the next five years. The company has not confirmed the figure.
Lendlease is one of many Australian companies now looking at the potential of China's aged care market.
Janet Spouse, CEO of Australian Ageing and Wellness Services in South Australia, said: "I think what a lot of people fail to understand is, when it comes to aged care, China is starting from scratch."
"Aged care is a rapidly growing industry," she said.
In the past, caring for the aged was a family responsibility, but that is no longer the case in today's modern China.
Spouse said the central government is focusing a great deal of attention on aged care, and committing resources, especially in infrastructure and training.
China's changing demographics pose many challenges for economic planners, but are also providing unique investment opportunities for aged healthcare providers from Australia and other parts of the world.
China's growing elderly population will require accommodation in facilities that support their medical needs and lifestyle, and a qualified workforce to care for them, all of which are in short supply.
China's growing middle class is demanding high-quality services, putting more pressure on a medical system that is grappling with new health issues such as cancers, heart disease and obesity brought about by lifestyle changes.
By early next year, people aged 60 years and above in China is expected to reach 248 million, according to the Australian Trade and Investment Commission, the Australian government's trade and investment arm.
The aged care market in China is worth around 4 trillion yuan ($581 billion), a figure expected to climb to 13 trillion yuan by 2030, according to the China Aged Care Industry Report 2019-25 published by market research company Reportlinker on June 21.
"Driven by potential benefits and preferential policies, some real estate developers, insurers and enterprises with diversified operations as well as a number of foreign companies have set about deploying aged care projects in China," the report said.
"The sector is desperately underserved in terms of integrated health and aged care services, shortage of qualified workforce to care for the elderly, and short supply of quality facilities to house the elderly," said Shane Moran, CEO and managing director of Australian company Provectus Care Pty Ltd and its China subsidiary Provectus Care (China) Pty Ltd.
Moran has been traveling to China for the best part of 30 years and is well acquainted with the challenges facing China and foreign companies entering the market. His company operates aged care facilities in Beijing and Shanghai and is involved in a number of aged care projects and training in the sector in China.
"It is a very different environment than what we have here (in Australia). Traditionally the family took care of mum and dad in their old age. But in today's modern China, that is no longer the case," Moran told China Daily.
"To its great credit, the government has acknowledged it has a changing demographic and has set about doing something about meeting the challenges.
"The first thing foreign providers of aged care should understand is that it (China) is a very, very different market from what they are used to."
He said China presents a significant market for aged care and seniors care companies if they can develop a scalable and profitable business model.
The Chinese government has already begun an ambitious program to transform the country's health and aged care industry.
Analysts say in China there is a high level of interest in consulting services across investment, operations, management, human resources and security.
Architectural and design services are required to modernize existing facilities and construct new institutions. There is also an urgent need for education, training and skills development.
Debra O'Connor, deputy director of the National Ageing Research Institute, said despite the "obvious difference" between Australia and China, "many of the challenges in developing sustainable, fair, efficient and high-quality aged and healthcare systems are similar".
The Australian-based independent medical research institute focuses on the health and social needs of the aged. It works closely with various organizations in China to help build the infrastructure to cope with China's aging population.
"The question of funding is an issue for all countries in the region: Who should pay for health and aged care? What funding model should be adopted? Should funding for aged care be primarily a family, government or individual responsibility, or a combination of all three?" O'Connor told China Daily.
"Geographical coverage and fair access is another common challenge. Access to health services for the people of China varies enormously according to where they live, with urban access much better than rural. Fair geographical coverage for aged care services is also an issue in Australia," she said.
"These are important issues that need to be addressed as China moves forward with developing its aged care."