Ministry urges US not to interfere in HK
By WANG QINGYUN | chinadaily.com.cn | Updated: 2019-08-07 21:53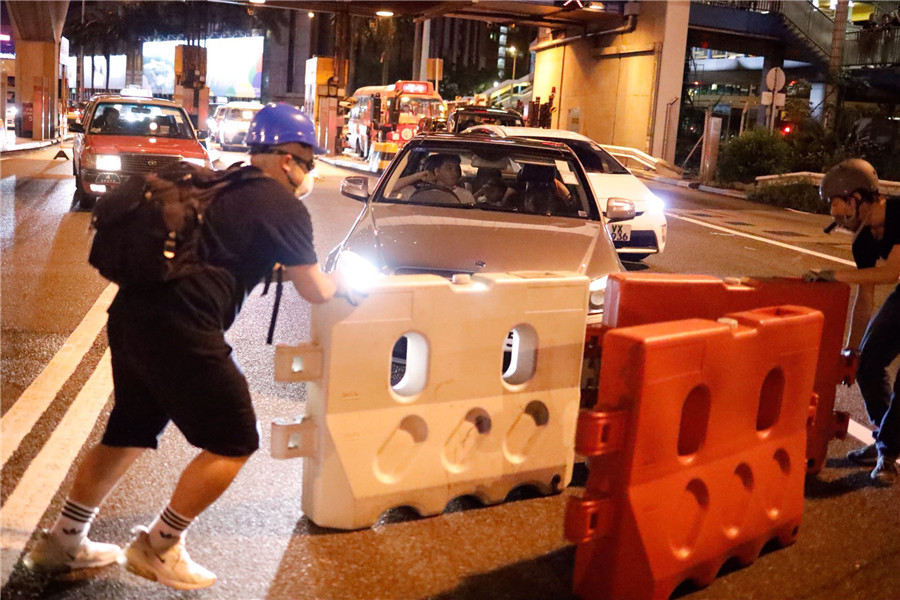 The demonstrations in Hong Kong have evolved into radical and violent activities that seriously violate the law and jeopardize the city's security and order, and any responsible government will not sit idly by in the face of such violent transgression of the law, Foreign Ministry spokeswoman Hua Chunying said Wednesday.
Rebuking the remarks made by US Senator Tom Cotton that if Beijing enforces martial law in Hong Kong, the US will reevaluate its relationship with China, Hua said such words are confusing what's right with what's wrong.
"I want to ask these US senators, do you still remember how the American police dealt with the 'Occupy Wall Street' movement in 2011? If Hong Kong's radical, violent and illegal activities happened in the US, what would the American police do? " Hua said.
China's central government firmly supports Chief Executive Carrie Lam in leading the Hong Kong government to administer the special administrative region according to the law, as well as the Hong Kong police in strictly enforcing law, Hua said.
It also firmly supports punishing violent criminals according to law, Hua said, urging "relevant American politicians to immediately stop condoning violent crimes and grossly interfering in Hong Kong affairs".
"Chinese people do not make trouble, but we are not cowards when involved in trouble," Hua said, adding that any attempt to interfere in Hong Kong affairs and China's internal affairs is doomed to fail.