Esper in first visit to Asia as Pentagon chief
By Zhang Yunbi | China Daily | Updated: 2019-08-09 09:13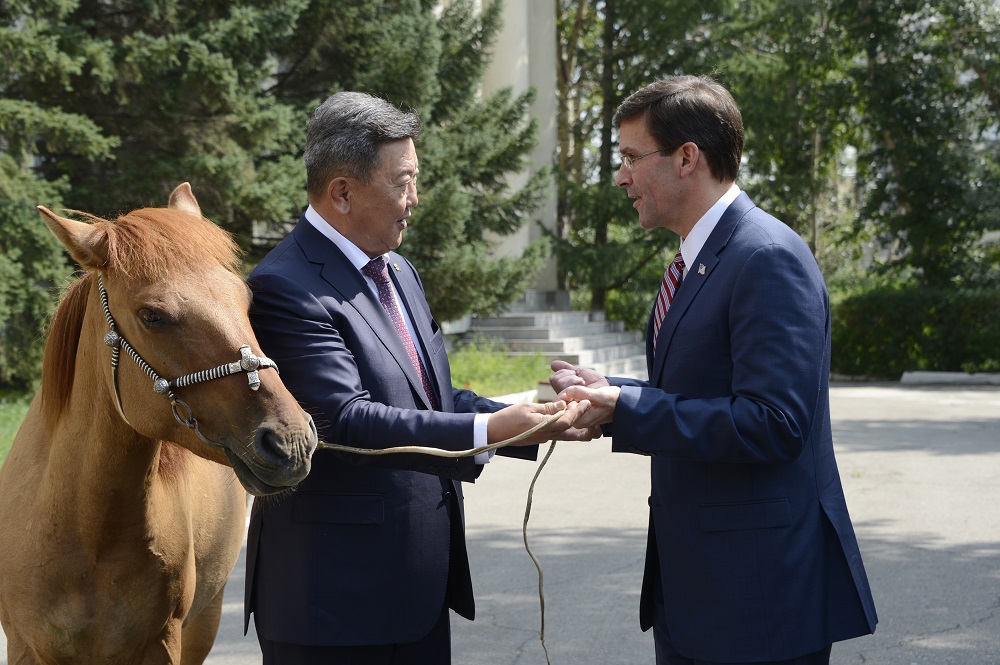 Intermediate-range missile deployment, Indo-Pacific Strategy are his key agenda
Although the Pentagon has highlighted intermediate-range missile deployment in Asia and the United States-led Indo-Pacific Strategy as key agenda items of its new chief's first Asia trip, media reports show that some die-hard military allies of the US responded to the proposals with a cold shoulder.
Analysts said Washington is unlikely to score a major victory during the tour when shifting blame to China, as its Asia-Pacific allies and partners are showing prudence and avoiding taking sides between the two top economies in the world.
US Secretary of Defense Mark Esper arrived in South Korea on Thursday as the last leg of his five-stop trip, according to Seoul-based Yonhap news agency.
He has finished visiting Australia, New Zealand, Japan and Mongolia.
Speaking to reporters in Sydney on Saturday, Esper said he "would prefer months" for placing ground-launched, intermediate-range missiles in Asia, one day after the US withdrew from the landmark Intermediate-Range Nuclear Forces Treaty, Reuters reported.
He also lashed out on China's role in the Indo-Pacific region on Sunday, saying the US "also stands firmly against a disturbing pattern of aggressive behavior, destabilizing behavior from China".
However, South Korean Defense Ministry spokeswoman Choi Hyunsoo said in a news conference on Monday in Seoul that the US and South Korea have never officially discussed on deploying such missiles in Asia, and South Korean military has neither considered this regard, Yonhap news agency reported.
Japanese Defense Minister Takeshi Iwaya said that Esper told him that the US has yet to enter the stage of discussing where to deploy the missiles, Japan's Kyodo News Agency reported.
Chinese Foreign Ministry spokeswoman Hua Chunying said on Monday that Washington "has tried to drive a wedge" among Asia-Pacific countries by promoting the Indo-Pacific Strategy.
The US has been using China as an excuse on the INF Treaty and other issues, and it is "hastily seeking to deploy intermediate-range missiles in Asia" after its withdrawal from the INF Treaty, Hua said.
Fan Jishe, director for Strategic Studies of the Institute of American Studies of Chinese Academy of Social Sciences, said it is unlikely to see Esper help US make major difference in the region through this trip, and Esper is more expert in fulfilling President Donald Trump's ideas in boosting competition among major countries.
It is unlikely to see US allies in this region - including Australia - to accept US plans for ground-launched missile in the near future, which China firmly opposes. The situation in the region is tense enough for such deployment, Fan said.
Liang Fang, a professor of naval studies at the PLA National Defense University, warns that the majority of potential sites for US missile deployment may fall in China's neighborhood, and China will be a major victim of US withdrawal from the treaty.
The US is sabotaging strategic stability in Asia and in the greater world, Liang said.