Literary character gets new lease of life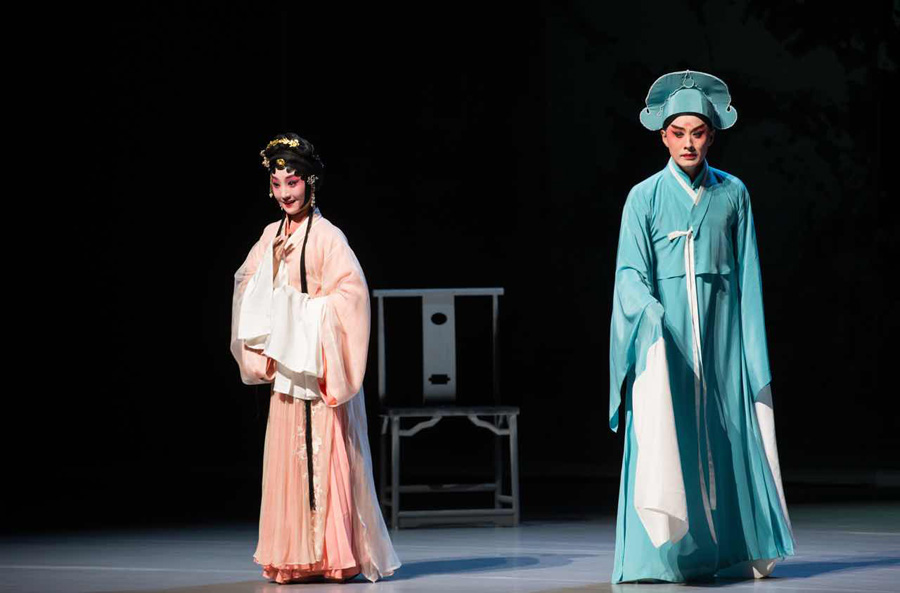 Renowned Chinese author and scholar Lin Yutang (1895-1976) was the first to translate the book into English in 1936. And in his introduction Lin wrote that "Yun, I think, is one of the loveliest women in Chinese literature… in this simple story of two guileless creatures in search of beauty, living a life of poverty and privations, decidedly outwitted by life and their cleverer fellowmen, yet determined to snatch every moment of happiness and always fearful of the jealousy of the gods, I seem to see the essence of a Chinese way of life as really lived by two persons who happened to be husband and wife."
The SGT made the decision two years ago to adapt the book into a Kunqu Opera play, aiming to present "with modern aesthetics the classical sentiments of an immortal book through Kunqu, the most brilliant gem of ancient Chinese theater art," says Zhang.
"We hope to lead audiences on a journey from the texts in the book to the theater stage, and bring Shen Fu and Yun to life.