Disgraced US financier Jeffrey Epstein found dead in apparent suicide
Updated: 2019-08-10 21:18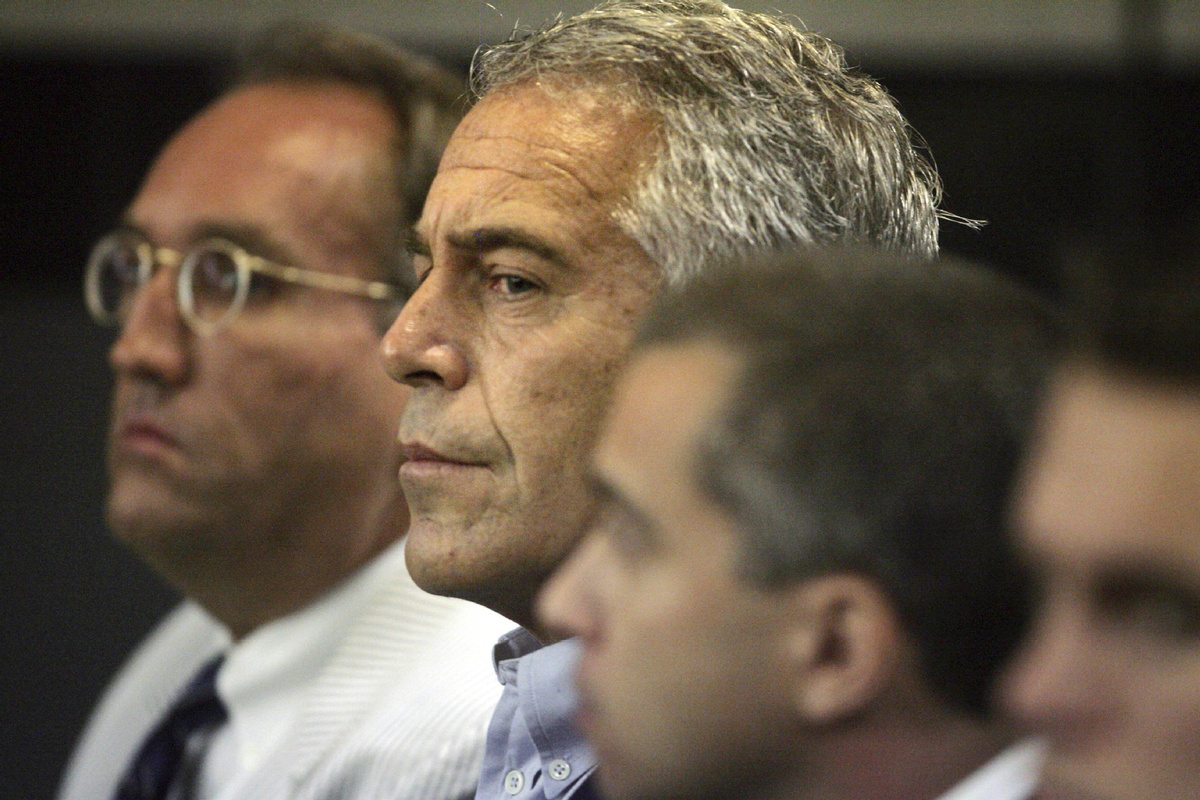 NEW YORK - Disgraced financier Jeffrey Epstein was found dead on Saturday after an apparent suicide in the New York jail cell where he was being held without bail on sex-trafficking charges, and a source said he was not on suicide watch at the time of his death.
Epstein, 66, was found unresponsive in his cell in the Special Housing Unit of the Metropolitan Correctional Center and transported to a local hospital where he was pronounced dead, the Federal Bureau of Prisons, which operates the lower Manhattan jail, said in a statement.
Epstein, who was arrested on July 6, had pleaded not guilty to charges of sex trafficking involving dozens of underage girls as young as 14, from at least 2002 to 2005.
Last month, Epstein was found unconscious on the floor of his jail cell with marks on his neck, according to media reports, and officials were investigating that incident as a possible suicide or assault.
Despite that, Epstein had been taken off suicide watch, a special set of procedures for inmates deemed in danger of taking their own life, a source familiar with the matter told Reuters. He was on suicide watch as late as Thursday, the source said.
The financier was in a cell by himself when his body was found, the source said.
The FBI and the Department of Justice's Inspector General were opening investigations, US Attorney General William Barr said, adding that he was "appalled" to learn of his death in federal custody.
"Mr. Epstein's death raises serious questions that must be answered," Barr said in a statement.
At the MCC, two jail guards are required to make separate checks on all prisoners every 30 minutes, but that procedure was not followed overnight, according to the source, who was not authorized to speak on the record.
In addition, every 15 minutes guards are required to make another check on prisoners who are on suicide watch.
Epstein was housed in the Special Housing Unit, even as guards are required to remove prisoners on suicide watch from the unit, according to a Twitter post by Preet Bharara, a former US Attorney for the Southern District of New York. The SHU separates inmates such as accused sex offenders deemed likely to be harmed by other prisoners from the general population.
Epstein had been confined to the correctional center while he appealed a district judge's refusal to let him live under 24-hour guard in his opulent townhouse on Manhattan's Upper East Side.
Reuters