Poverty reduction work on track to meet target
By Li Guoxiang | China Daily | Updated: 2019-08-12 07:17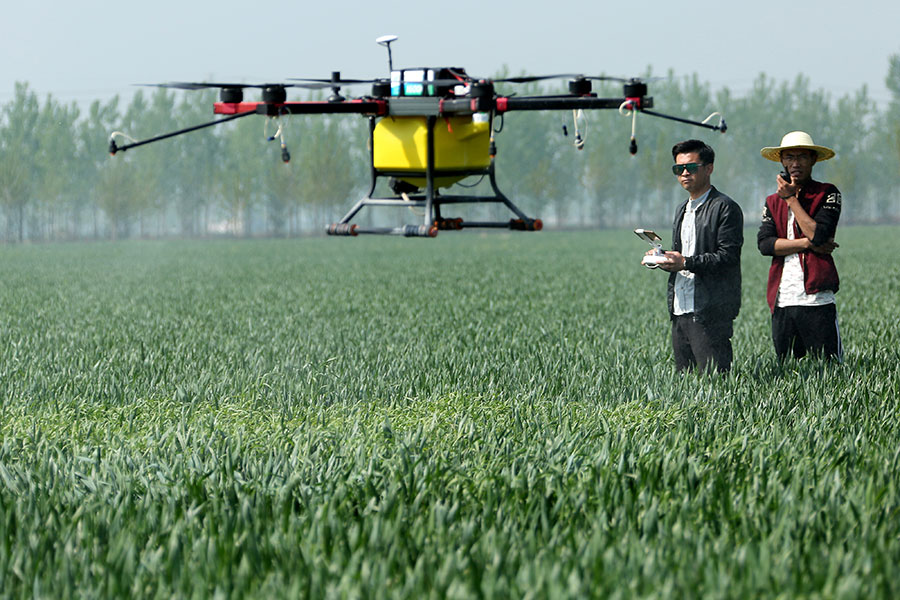 China's poverty alleviation campaign has entered a critical stage. Based on the achievements made and experiences gathered in recent years, China is making greater efforts to lift the remaining impoverished population out of poverty. After solving the impoverished people's basic livelihood problems, China will focus on other issues, including providing safe drinking water, compulsory education, basic medical treatment and safe housing for them.
China's rapid economic development has helped it to solve the people's basic livelihood problems. Although it has been able to meet the basic food needs of the people, there is still room for improving drinking water security. Still, about 60 million people in rural areas, mainly in impoverished areas, face difficulty in getting drinking water.
This year and next, China will increase investments to implement drinking water improvement projects in rural areas, better maintain those projects, and expand the area of tap water supply, in order to further safeguard drinking water security in impoverished rural areas.
Some school-age children in impoverished areas, especially those from poverty-stricken households in remote areas, face difficulties in enrolling in schools and could easily drop out due to poverty. Local authorities are taking measures to improve the teaching quality in boarding and smaller schools in rural areas and provide meal subsidy so as to better protect the right to education of students from poverty-stricken families and reduce the dropout rate.
"Healthcare poverty relief" is another important task of the poverty alleviation program. Although the local governments have implemented the basic medical insurance program and medical aid system in impoverished areas, many families lifted out of poverty slip back into poverty after footing the medical bills for a family member suffering from a terminal or serious disease. To solve this problem, China has not only expanded the medical insurance cover and strengthened the healthcare system in impoverished areas, but also provided special aid for poverty-stricken families.
In recent years, the local authorities have also expanded the basic medical insurance and critical illness insurance programs in impoverished areas while providing subsidy for impoverished people to pay their medical expenses not covered by medical insurance. And since last year, the emergency medical aid system has been strengthened in impoverished rural areas, reflecting the success of the new poverty relief measures.
Since providing safe housing for all poverty-stricken families is the most difficult task of the poverty alleviation work, the local authorities should accord top priority to improving impoverished people's houses as part of the rural shanty housing renovation project and provide more subsidies for severely impoverished households.
In 2016, the government implemented the relocation project to alleviate poverty in rural areas, under which households from geologically hazardous and almost inhabitable regions are relocated to safer areas, and the local authorities are obliged to build safe and sturdy housing for the relocated families. Till now, about 10 million impoverished people have been relocated from their villages to other, safer areas.
After the relocation project is basically completed by the end of this year, the local authorities should take sincere follow-up measures to further improve the lives of the people lifted out of poverty, including helping them to actively integrate into the new communities and promoting further industrial development and employment to ensure they do not fall back into poverty. To achieve that goal, the local authorities should implement rural rejuvenation programs.
Some seriously impoverished areas still cannot be developed to the required level due to poor infrastructure. So the local authorities should raise funds through multiple channels to accelerate major transport construction projects, as well as promote rural small and medium-sized public welfare infrastructure construction.
In the process of improving infrastructure in severely impoverished areas, the local authorities should also provide employment for poverty-stricken people as a form of poverty relief measure, because that would not only provide gainful employment for the labor force but also increase people's incomes.
The author is a researcher in rural development at the Chinese Academy of Social Sciences. The views don't necessarily represent those of China Daily.