Doubts rising on Rome's new fining rules
China Daily | Updated: 2019-08-13 09:51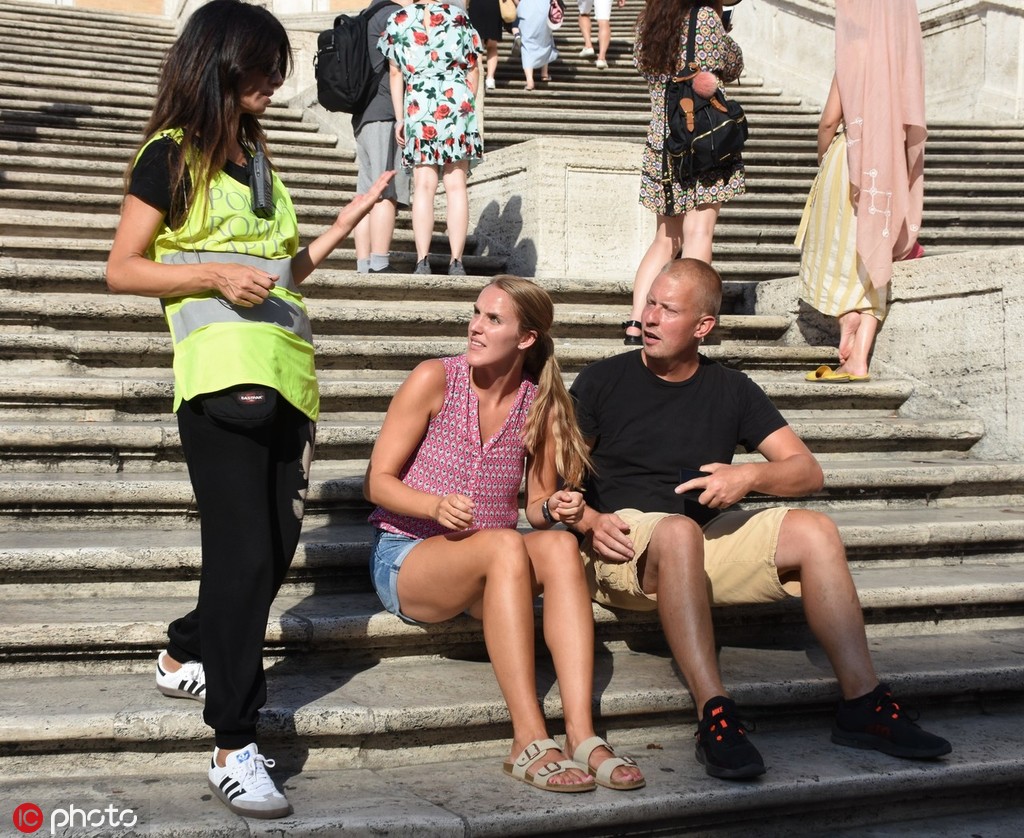 ROME - The new fines on people that sit down on Rome's iconic Spanish Steps have provoked mixed reactions.
Last week, the Rome municipal government began to crack down on tourists who sit on any of the 174 steps that start at Piazza di Spagna and climb up to the Piazza Trinita della Monti.
Advocates of the ban argue that the huge number of tourists sitting on the steps make it difficult to navigate them and they often leave behind garbage. They say it is part of a wider effort to clean up the city and making it more attractive to tourists.
The policy allows the authorities to fine people 250 euros ($280) for sitting on the steps for any amount of time. The fine can be increased to 400 euros if the person in question leaves trash behind or damages the steps.
But the move has not been a popular one among most Romans, who are accustomed to interacting with the historical riches of the city they live in.
"This is a typical Roman case of misplaced priorities," said Vittorio Sgarbi, a member of parliament and one of the country's most high-profile political and social commentators. "Does it really make sense, with all the problems Rome has, to punish people who might want to sit on the steps to read a few passages from Keats or Shelley, who lived and wrote right next door?"
Sgarbi was referring to English poets John Keats and Percy Shelley who lived in a house adjacent to the Spanish Steps, which now serves as a museum.
Massimo Tonelli, founder of Roma fa Schifo, a group that calls attention to the city's shortcomings, agreed.
"Did you know the Spanish Steps were designed in the 18th century by the architect Francesco de Sanctis to be sat on?" Tonelli said. "If you look at the steps, some on the sides are shaped differently. Those are for sitting."
Not everyone is opposed to the new measure. Paola Fagioli, head of the tourism division for the environmental lobby group Legambiente, said that she thinks the rules are ultimately a good thing.
"Rome has to protect its cultural riches and sometimes that requires certain steps that aren't popular at first," Fagioli said.
Xinhua