Man arrested after knife rampage in Sydney CBD
Xinhua | Updated: 2019-08-13 13:09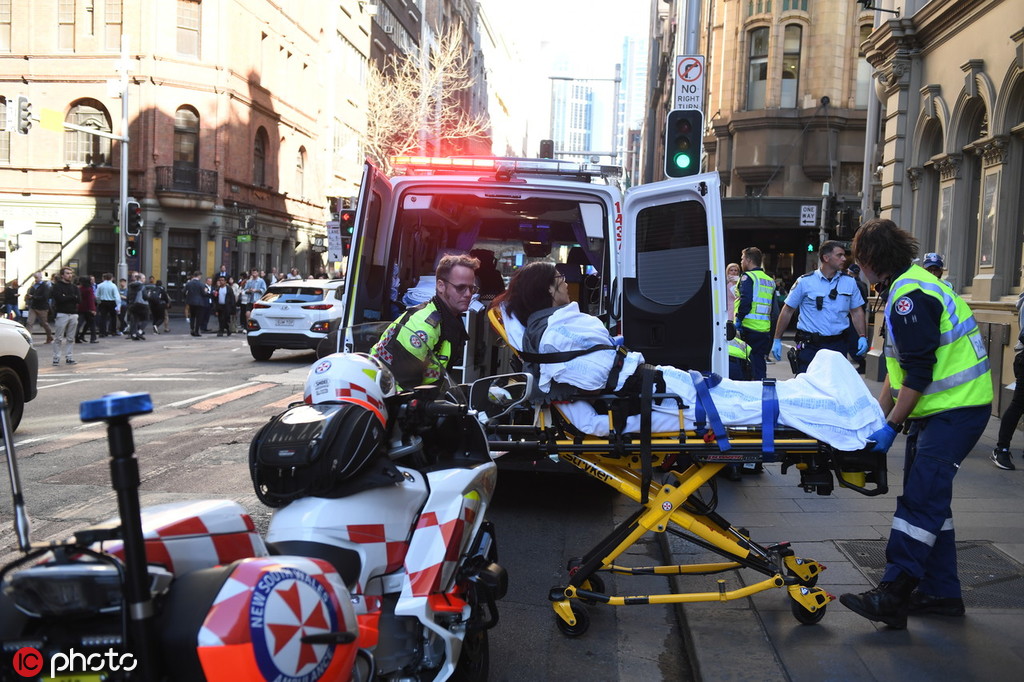 SYDNEY - A man has been arrested after allegedly stabbing a woman and threatening others in broad daylight in the Australian city of Sydney's central business district on Tuesday.
"About 2 pm (AEST), emergency services responded following reports a man was walking along York Street, Sydney, armed with a knife," New South Wales State Police said in a statement.
Footage posted to social media shows the man yelling and brandishing the knife, before being apprehended by members of the public.
A woman was located inside a nearby hotel with a stab wound and was taken to hospital in a stable condition.
In the footage the assailant jumps on top of a car and faces off with a member of the public who uses a chair to defend himself.
Later, bystanders including a firefighter used implements such as chairs and a crate to restrain the offender before help arrived.
Police told Xinhua that order has been restored in the area and that the motive for the attack is under investigation.