Myanmar introduces national youth policy
Xinhua | Updated: 2019-08-13 14:11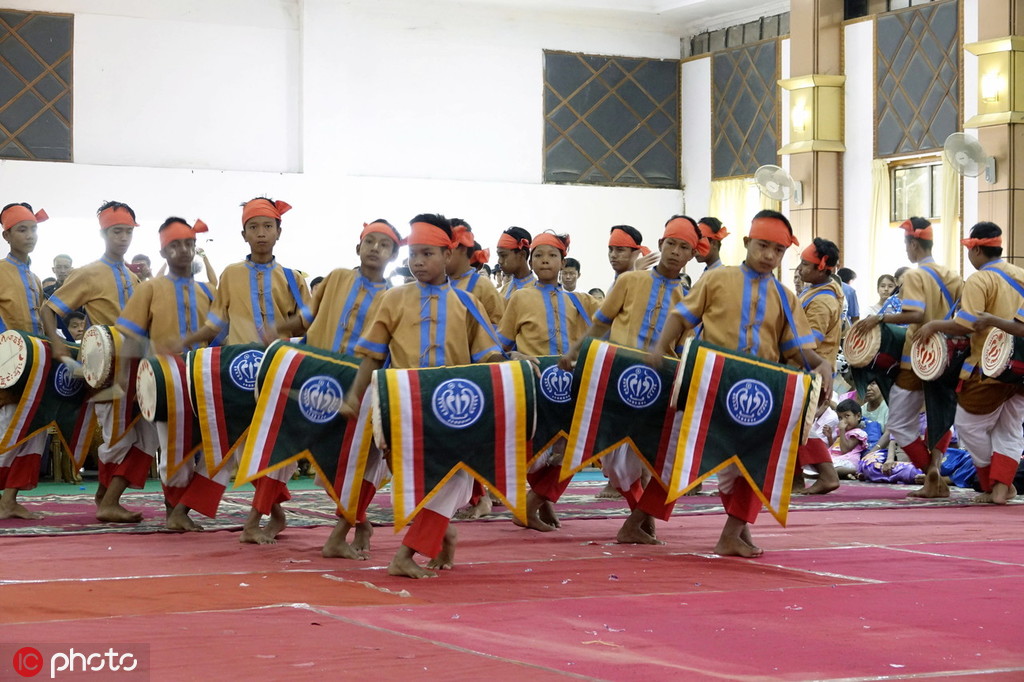 YANGON - Myanmar introduced a national youth policy to serve as a guideline for the welfare and development of young people, the Ministry of Social Welfare, Relief and Resettlement said on Tuesday.
The policy came as the country marked the International Youth Day in Nay Pyi Taw Monday.
State Counselor Aung San Suu Kyi stressed the need for the youths to get involved in education reform, saying that "We want our country to have an education system that benefits our citizens equally irrespective of whether they are rich or poor, from urban or rural areas."
"The progress and development of our education system must be in line with the world. Myanmar could not go against the world trend. Myanmar must develop as the world develops," she added.
Minister of Social Welfare, Relief and Resettlement Dr Win Myat Aye said the policy is intended to help the new generation in overcoming various challenges by combining creative ideas with the views and experiences of the elder persons.
He also stressed that the combination of the child development program and the early child development measures will need the contribution of parents and teachers, affirming the government's belief that all the young people should enjoy equal and fair rights wherever they grew up.
The minister called for all the young people to contribute their efforts, joining hands with the government under the theme of the International Youth Day -- "Transforming Education".