Bolton: US supports Johnson's Brexit plan
By Julian Shea in London | China Daily | Updated: 2019-08-14 10:07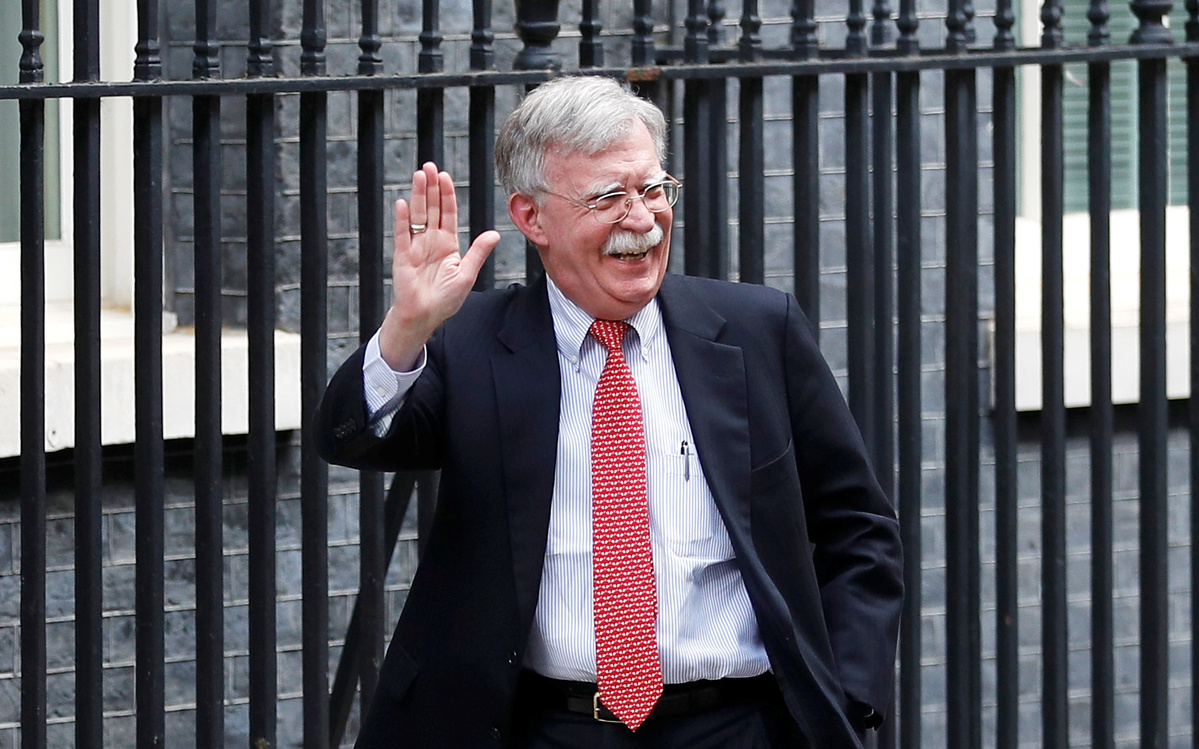 US National Security Adviser John Bolton said the Trump administration would support a no-deal Brexit if that is what it takes for the United Kingdom to leave the European Union.
Bolton was speaking on a visit to London where he became the most senior official from the Trump administration to visit the UK since former prime minister Theresa May was succeeded by Boris Johnson last month.
"I think if that's the decision of the British government, we will support it enthusiastically and that's what I am trying to convey: We are with you," said Bolton.
With the prospect of a no-deal Brexit on Oct 31 with no alternative arrangements in place - looming ever larger, Johnson is placing great faith in his government's ability to secure replacement deals with the US, and to do so swiftly.
Bolton's comments backed up remarks made by US Secretary of State Mike Pompeo last week, that the US would be "on the doorstep, pen in hand" to sign a trade deal with the UK. Bolton did not specify when a deal with the UK might come about, but said it was a priority for President Donald Trump.
He also said he had the impression that Britain's twice-delayed departure from the EU was now well on course. Relations between London and Washington deteriorated under May's leadership, but Johnson and Trump have a good personal relationship.
An unnamed US delegation official was quoted by CNN as saying: "They'll have to figure out how to do what they can by Oct 31 or soon thereafter. From our point of view, we would have been happy to do it before that. The previous government didn't want to do it; this government does. We're very happy about it."
Bolton added, "We are prepared to proceed as rapidly as the Brits are."
In July 2017, Johnson told the House of Commons "there is no plan for No Deal, because we're going to get a great deal," but in recent weeks he has changed his tone, insisting that no deal remains the slimmest of chances, but pledging that Britain will leave on Oct 31 "by any means necessary" - even if it means using centuries-old political rules to bypass Parliament. On Tuesday, legal action aimed at preventing him from doing this was launched at a court in Edinburgh.
The action, led by lawyer Jolyon Maugham, has support from across the political spectrum and intends to convince the court that the suspension of Parliament to allow a no-deal Brexit is "unlawful and unconstitutional".
"A man with no mandate seeks to cancel parliament for fear it will stop him inflicting on an unwilling public an outcome they did not vote for and do not want," said Maugham.