Police: Five arrested for unlawful assembly at HK airport
chinadaily.com.cn | Updated: 2019-08-14 19:56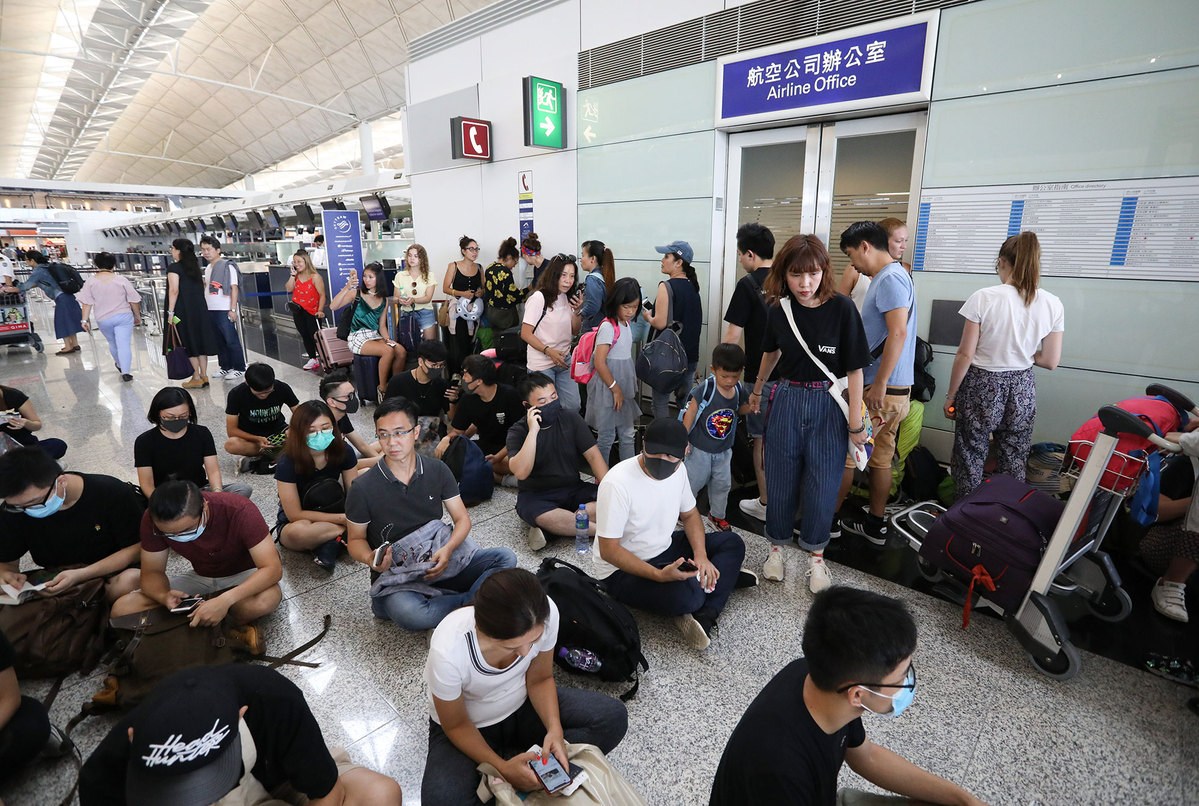 A Hong Kong police senior officer said on Wednesday that five men were arrested Tuesday night at the airport for unlawful assembly, possession of offensive weapons and assaulting police officers.
Mak Chin-ho, assistant commissioner of police (operations), said that committing violent acts in airports can lead to death or serious injury, and can potentially result in life sentences in prison.
His warnings came after two mainland residents were detained and assaulted during a violent clash at Hong Kong International Airport (HKIA) late Tuesday night.
The five arrested were not however directly involved in the assaults of these mainland residents, said superintendent of the police public relations branch, Tse Chun-chung.
When asked why police had not arrived at the scene right after the assaults began, Tse said that the HKIA is a private property and that only with the consent of the owner and occupier could police enforce the law.
The sit-ins at the HKIA, which have obstructed airport operations for two days in a row, have prompted the Airport Authority to apply for an injunction order from a Hong Kong court.
The order was put into effect at 2 pm on Wednesday.
According to Hong Kong law, any acts that cause an obstruction of a bailiff's enforcement of an injunction order may be constitute criminal contempt of court.
Police have been authorized by the court, where necessary, to arrest those who obstruct the bailiffs in their execution of their duties.
A number of protesters at the airport were seen intentionally using their bodies to block travelers' paths.
According to Tse, stopping others from entering or leaving the airport, even without direct physical touch, can be considered unlawful imprisonment, carrying a maximum jail term of seven years.