Fund launched in murdered Chinese student's name
By KONG WENZHENG in New York | China Daily | Updated: 2019-08-15 07:34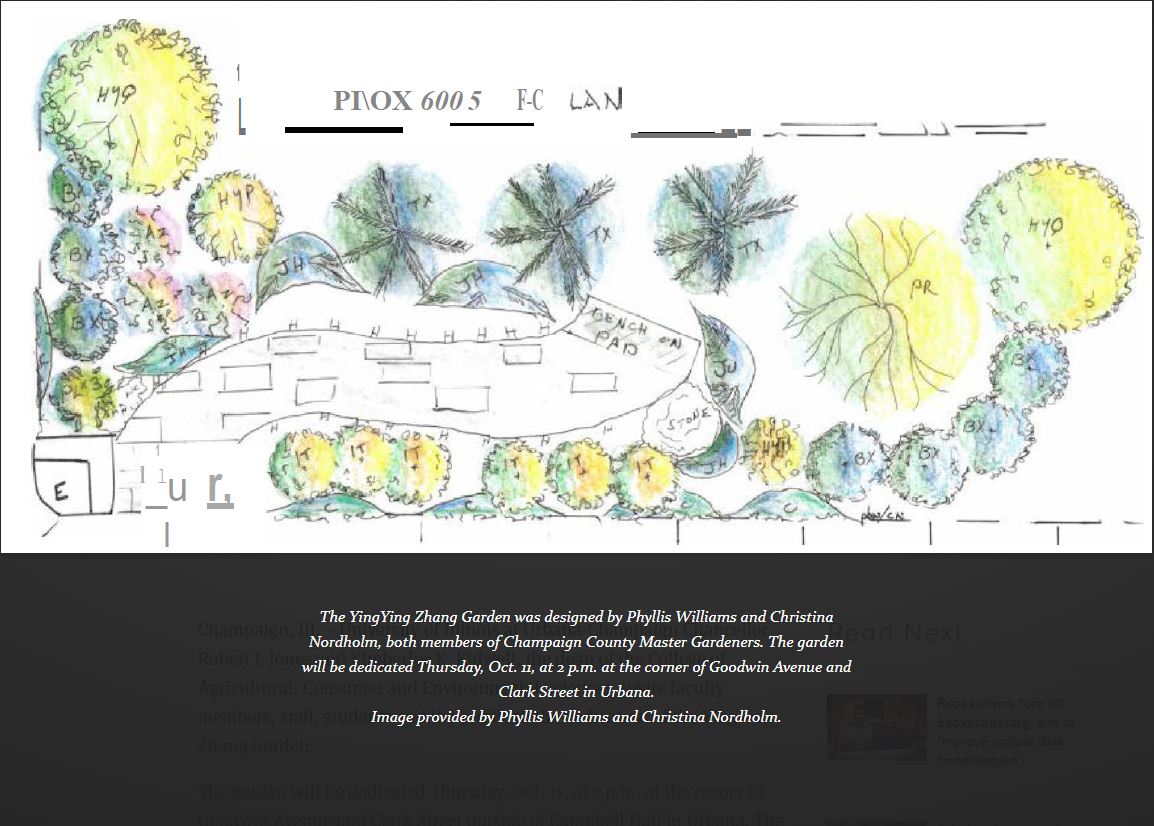 Move by family aimed at helping international scholars
The legacy of a Chinese student who was murdered in 2017 less than two months after arriving in the United States to pursue her dream of studying abroad has been memorialized by a fund set up in her name to support international students.
Named after Zhang Yingying, the fund, founded by the University of Illinois with the support of Zhang's family, will help students in times of hardship or crisis.
Robert Jones, chancellor of the university's Urbana campus, said he had been inspired by the family's desire to set up the fund.
"The Zhangs, cherished members of our own Illinois family, are going through one of the most challenging times in their lives, and yet they are still thinking of others. Their gift will make an enormous impact when these students and their families need it most," Jones said.
The family provided the initial amount for the fund, which has not been disclosed. The fund, which was announced on Aug 5, attracted more than 400 supporters and raised over $53,000 in less than a week.
It is designed to support international students and their families in times of crisis, and to back affected students in continuing their education.
In times of need, it may also be used to support travel expenses, including airfares, accommodations and meals, for a student's immediate family members.
Vonderene Howard Swigart, from Virginia, who has long followed Zhang's case on Facebook, wrote: "I hope the university will also confer on Ms Zhang an honorary doctorate in absentia. With this memorial fund, her legacy will continue in perpetuity-we will never forget."
Addressing hundreds of local community members during a memorial service dedicated to Zhang on Friday, her father, Zhang Ronggao, reiterated his care for the entire international community as the new semester is about to start.
"We hope that everyone can take care of international students. We hope that students can stay safe so that their parents aren't worried. Everyone please reach out and help these students and don't let such a tragic event happen again," he said.
In a eulogy read at the service, Zhang Yingying's fiance, Hou Xiaolin, wrote: "Over the past two years, I have been fully aware of the influence of Yingying's case on the community. It impacted the university, the police department, the local Chinese and American communities, even the greater American public." The eulogy was read by Zhang Yingying's younger brother.
According to Hou, international students should become more aware of their personal safety and security, the local police should be more alert and quicker to respond to reports of missing students, and the local Chinese community should be more united than ever.
"I believe that the American public and people from all over the world have not only witnessed what Yingying suffered and mourned for her, but at the same time, every one of us has witnessed the dignity, strength and kindness of a Chinese citizen," he said.