US 'Flying Tigers' families cherish lasting bond with China
Xinhua | Updated: 2019-08-15 09:25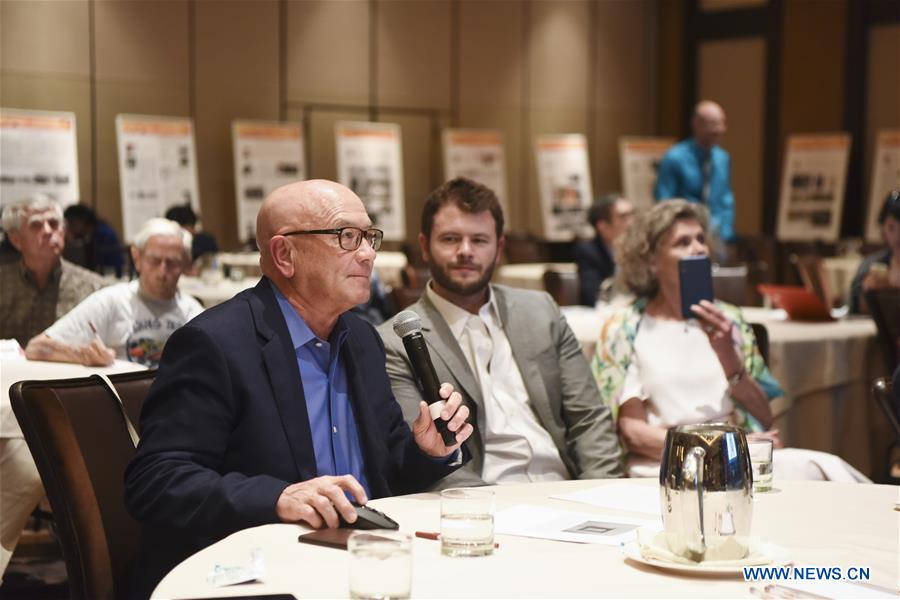 "When talking to people on streets, some had memories of that time and said my family helped to build the runway," she said, while recounting that visit.
She was even surprised that there were many more "Flying Tigers"-themed museums set for the past years, which she thought was "very positive" as the joint efforts have been widely recognized and remembered.
The expert in Chinese culture, who attributed her career choice largely to her father, said she expects a new chapter could be written based on the US-China WWII friendship.
Chennault has been echoed widely by other "Flying Tigers" families on the significance of shared golden memories and the joint efforts to continue the friendship.
"I know that the Chinese people called the Flying Tigers hero. But my father always said that the Chinese people are the heroes, because they saved his life," Edward Beneda, son of US Flying Tigers veteran Glen Beneda, told Xinhua.
Beneda's father was assigned to China as a fighter pilot in the US 14th Air Force in 1943 at the age of 19.
The sacrifices Chinese and Americans made side by side in the war are our common heritage which should be cherished by our two countries, said Beneda, vice chairman of the Sino-American Aviation Heritage Foundation (SAAHF).
"We disagree from time to time, but the important thing is remembering the history, remembering the investment that we have in the lives of the Chinese and the Americans," he added.
Beneda said his father regarded the China experience a valuable lesson, namely to be good to others and to serve.
"We consider the Chinese people as part of our family. I'm not talking about just the ones that saved my father's life, but we have a very profound and strong relationship with all the Chinese people," Beneda said emotionally.