56 dead, 14 missing in typhoon's wake
By Li Hongyang | China Daily | Updated: 2019-08-15 09:31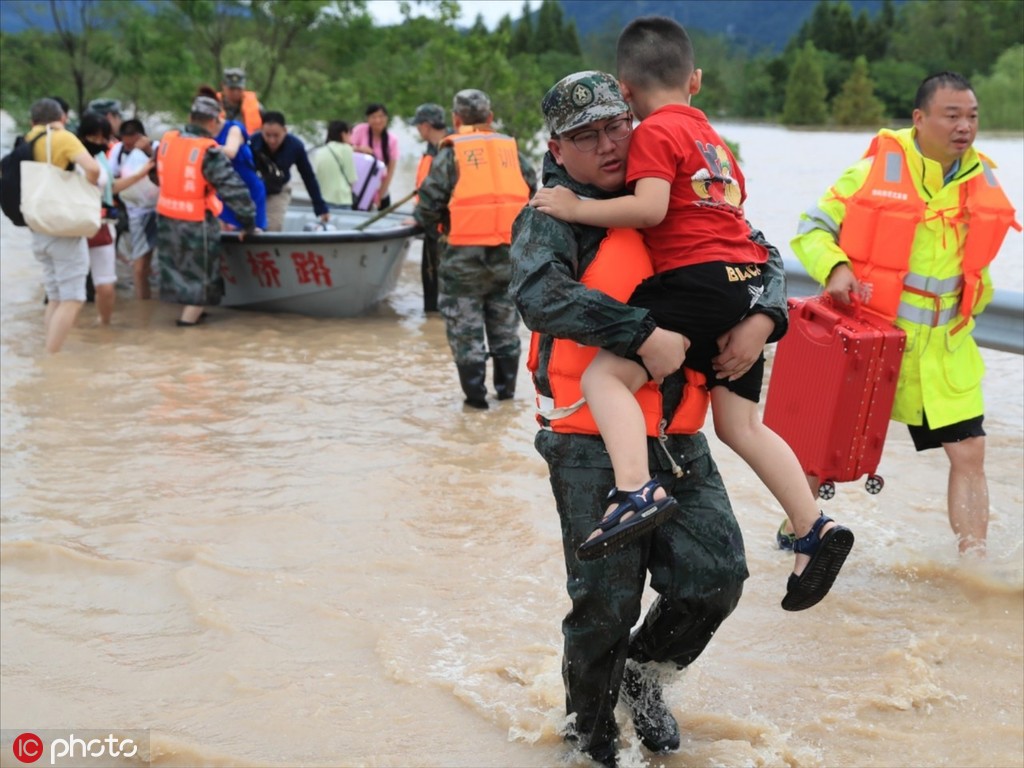 Fifty-six people have been killed and 14 were still missing since Typhoon Lekima made landfall on Saturday in Zhejiang province, authorities said on Wednesday.
Calculations from the typhoon risk assessment model showed that Lekima has brought the strongest winds and heaviest rainfall of all such storms since 1961, the National Climate Center said.
According to the National Meteorological Center, precipitation in most areas of Zhejiang province exceeded 400 millimeters while Shandong province saw more than 350 mm.
Winds in the two provinces reached about 200 kilometers per hour, while winds in the north were about 100 km/h.
According to the Ministry of Emergency Management, Lekima has affected about 14 million people, with 1.13 million hectares of crops damaged. Economic losses are estimated at 51.5 billion yuan ($7.35 billion).
The assessment added that the typhoon moved on as a tropical storm or stronger for 44 hours, the sixth-longest among all typhoons in China since 1949.
The typhoon made landfall in Wenling, Zhejiang province in eastern China on Saturday, and then moved northward, rolling inland in Qingdao, Shandong province, on Aug 11.
It was the third-strongest typhoon to land in Zhejiang since 1949. The strongest was Wanda in 1956, and the second-strongest was Saomai in 2006, according to the NMC.
Remnants of the storm are in Northeast China, and heavy rainfall is expected to hit provinces there over the next few days, the NMC said.
"Rainfall will pour across provinces in the northeast, especially Liaoning," said Gao Shuanzhu, a chief forecaster at the NMC.
By Friday, the provinces of Heilongjiang, Jilin and Liaoning could see rainfall between 50 and 90 mm. Winds are expected to reach 61 km/h north of Liaoning and Shandong provinces, the NMC said.
Over the next two days, a heat wave will arrive in the southern and central areas of China. In the provinces of Hunan, Fujian, Hubei, Sichuan and Guizhou, and the Guangxi Zhuang autonomous region, temperatures will reach above 37 C, the NMC added.