Scientists identify effective Ebola drugs
By Edith Mutethya in Nairobi, Kenya | China Daily | Updated: 2019-08-15 09:39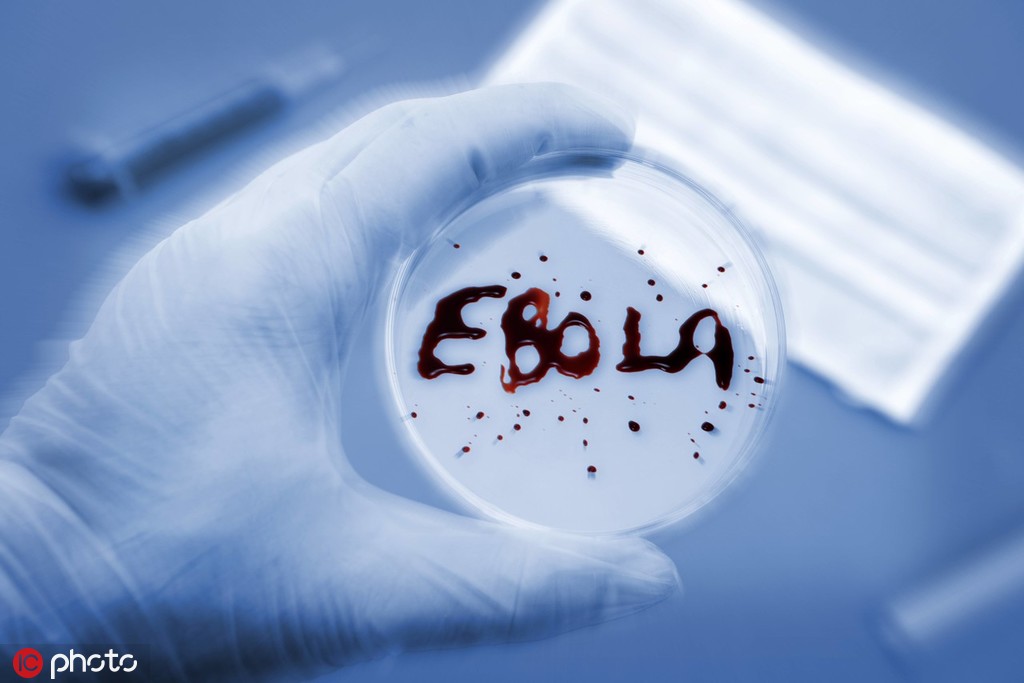 Scientists have found new treatments for the Ebola disease that has so far killed more than 1,800 people and infected more than 2,700 in the Democratic Republic of the Congo in the past year.
Carrying out a trial in the midst of the major outbreak in the DR Congo, the scientists discovered that two of the five investigational drugs significantly reduced deaths.
The independent data and safety monitoring board that meets periodically to review treatment data on Aug 9 recommended the drugs REGN-EB3 and mAb114.
Begun last November, the study trial with 499 participants so far indicates that patients that received REGN-EB3 or mAb114 had a greater chance of survival compared to participants treated with three other drugs.
In addition to mAb114 and REGN-EB3, since last November the trial, called Pamoja Tulinde Maisha ("Together Save Lives"), had tested ZMapp, remdesivir, and monoclonal antibody 1 to treat patients at centers in four DR Congo communities.
Starting in August 2018 the Ebola outbreak has spread through north Kivu and Ituri provinces of DR Congo.
Anthony Fauci, director of the National Institute of Allergy and Infectious Diseases of the US National Institutes of Health, said the overall mortality of those given ZMapp at the four centers was 49 percent while that of remdesivir was 53 percent.
REGN-EB3, developed by Regeneron Pharmaceuticals, had the lowest overall death rate, at 29 percent, while mAb114, developed by Ridgeback Biotherapeutics, had a mortality rate of 34 percent.
ZMapp had shown some efficacy during the massive 2014-2016 Ebola epidemic in Liberia, Sierra Leone and Guinea.
Christos Kyratsous, vice president of research, infectious diseases and viral vector technologies at Regeneron, said REGN-EB3 is a three-antibody cocktail designed with the goal of enhancing efficacy, reducing the development of viral sequences that lead to resistance, and increasing potential utility in future outbreaks as viruses continually evolve
Wendy Holman, CEO and co-founder of Ridgeback Biotherapeutics, said her company is focused on further developing mAb114.
MAb114 was initially developed by the US National Institutes of Health, but Ridgeback Biotherapeutics LP obtained licensing for it from the US Food and Drug Administration in the fourth quarter of 2018.
Nancy Sullivan, chief of the Biodefense Research Section in Vaccine Research Center and her team discovered that the survivors retained antibodies against Ebola 11 years after infection.
Researchers isolated the antibodies and tested the most favorable ones in the laboratory and nonhuman primate studies, and selected mAb114 as the most promising.
Holman said the news from the Pamoja Tulinde Maisha trial helps to reinvigorate and keep them fixated on their mission.