Hong Kong majority raises voice against violence
chinadaily.com.cn | Updated: 2019-08-15 13:07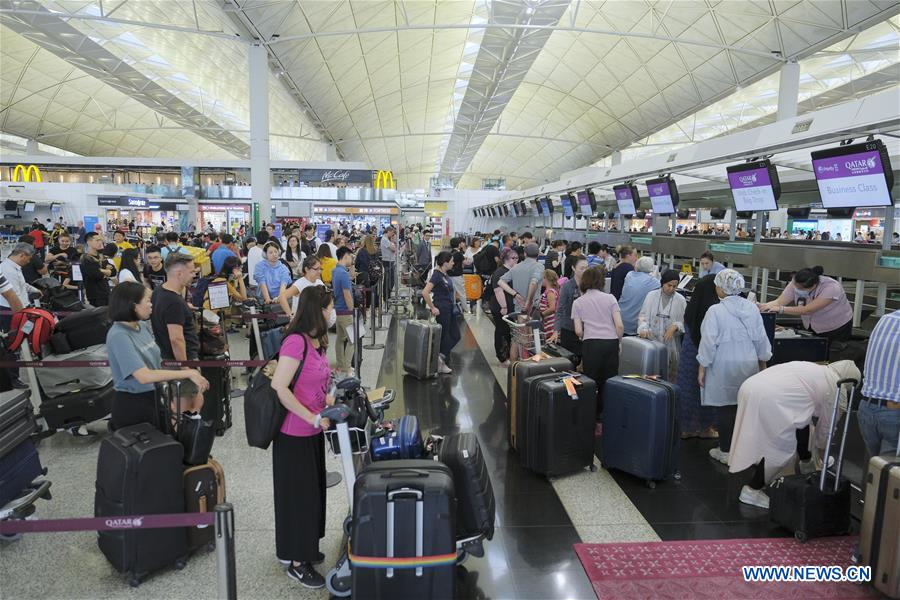 Hong Kongers voiced objections to violence on Thursday after the community was appalled to see escalating violence at the city's airport.
During Tuesday's unlawful sit-in at the airport, two men from the Chinese mainland were beaten, abused by black-clad protesters and hundreds of flights were canceled owing to the disruption of the sit-in.
Several local newspapers published joint statements from Hong Kong residents on their front pages, urging the city to return to peace and order as soon as possible.
Another group of 16 celebrities from the city's culture and arts industry, including famous actress Liza Wong Ming-Chuen, made a similar statement. They slammed the unlawful beating and attack of a mainland tourist and news reporter at the airport as "going far beyond the bottom line of a civilized society".
Wong and others signed their names in a statement Thursday morning that condemned radicals and appealed for dialogue to restore rationality and inclusiveness to Hong Kong, which are the foundation of the city's stability and prosperity.
"Violence cannot solve any problem, but can lead to more violence and social disorder," they said.
Also on Thursday, in an open letter published on the front page of multiple local newspapers, Hong Kong citizens voiced their "five appeals" to bring back peace and order to the public.
Following a call for strict law enforcement against rioters and any illegal act of supporting unrest, the statement said that the government should not approve of any march and assembly before the city returns to order.
They also appealed to parents and teachers not to allow their children and students to participate in unlawful activities.
They also initiated an online signature petition with the hope of returning the city to peace and order.