Afghan wedding suicide blast kills 63, wounds 182: Ministry
Updated: 2019-08-18 11:55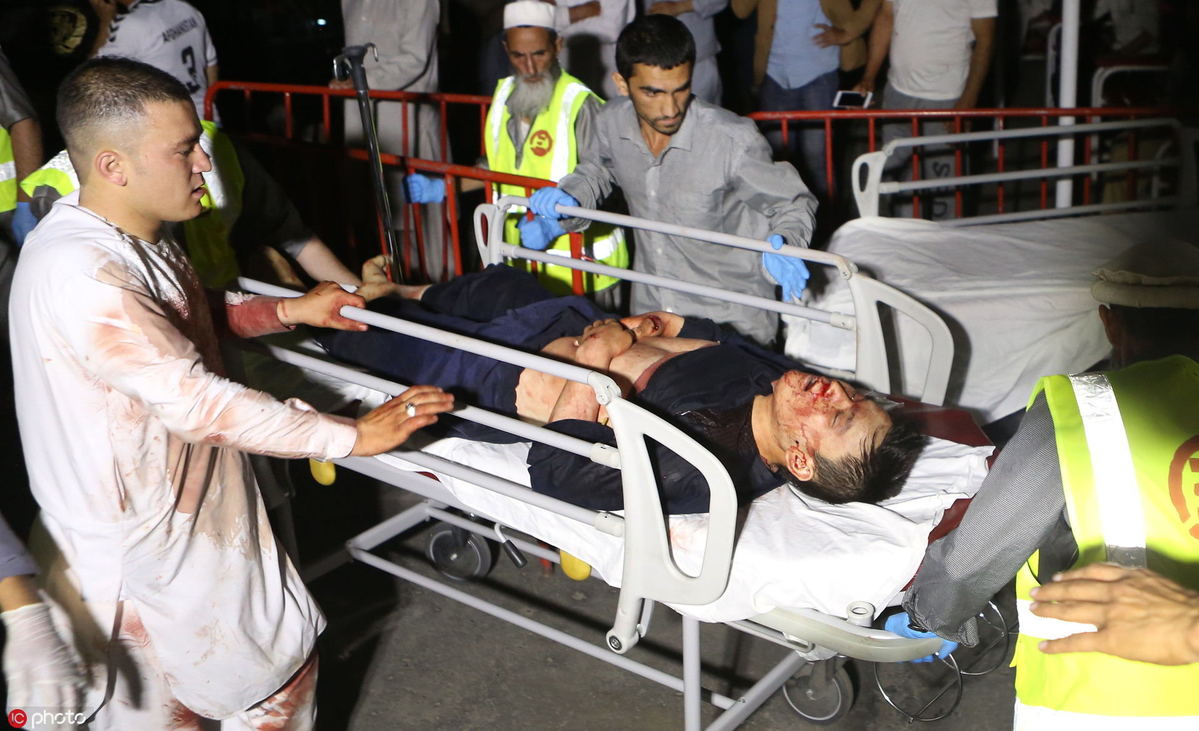 KABUL - A suicide bomber killed 63 people and wounded 182 in an attack on a wedding reception in the Afghan capital on Saturday night, the interior ministry said.
The Taliban denied responsibility for the blast at a west Kabul wedding hall, in a minority Shi'ite neighborhood, packed with people celebrating a marriage.
Women and children were among the casualties, interior ministry spokesman Nasrat Rahimi said on Sunday.
The attack came as the Taliban and the United States are trying to negotiate an agreement on the withdrawal of US forces from Afghanistan in exchange for a Taliban commitment on security and peace talks with the government.