Law must hold all wrongdoers in HK to account
By Li Yang | China Daily | Updated: 2019-08-19 06:58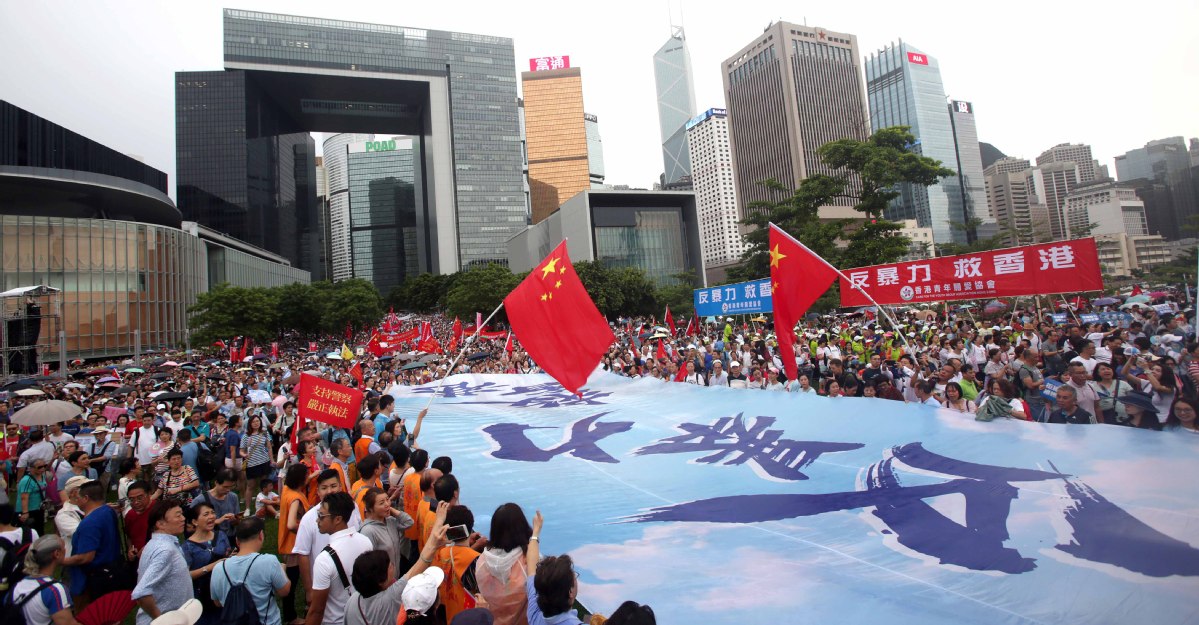 Editor's note: Nathan Law Kwun-chung, a main agitator behind the Hong Kong riots that are now in its 11th week, tweeted last week that he has arrived in New York, and will go to Yale University for further education. China Daily writer Li Yang comments:
Ironically, Nathan Law has called for students in Hong Kong to boycott classes when the new semester begins early next month.
Some people see his departure as a sign that the chaos in Hong Kong will recede temporarily. As two protests planned by him and his colleagues, in the tax bureau and banks of Hong Kong late last week, have been met with a cold shoulder.
Over the past few years, like Nathan Law, at least three to four major separatist leaders from Hong Kong have either served only a symbolic sentence or are still at large, despite the heavy costs they had caused to the city and the country.
In 2016, after a series of protests-turned riots came to an end, Edward Leung Tin-kei, went to Harvard University, Chou Yong Kang Alex was admitted by the London School of Economics and Political Science, and Ray Wong Toiyeung received an offer from the University of Oxford.
They are all these suspected of colluding with foreign forces and violating the Anti-Secession Law and the National Security Law, as sufficient evidence has been uncovered by various parties exposing the close relations between their scholarship and honors with branches of the US government in Hong Kong.
Given the heavy losses caused by the violence Nathan Law and his accomplices have incited, a tacit understanding seems to be forming again between the rioters and the law enforcement department of Hong Kong that the past will be left in the past. As long as the city can regain its order, all misdeeds will be forgiven.
The Basic Law and the Constitution have been seriously violated and challenged in the past 10 weeks, and the city has paid a heavy price for the chaos. If all the wrongdoers are let off the hook, the rule of law in Hong Kong will only be challenged again.
And the next time when Hong Kong falls into disorder, which is almost predictable as it has achieved nothing definite again this time so far, any outcry to stop violence will only be a new round of the-wolf-is-coming game.