How China will overcome tech trouble
By Ma Si | China Daily | Updated: 2019-08-19 09:56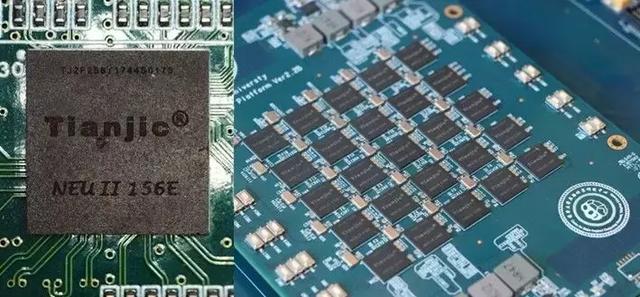 Electronics is one of the industries I cover as a reporter. I still remember the time when even technology experts found it difficult to explain what a chip is, except saying that chips are sophisticated components used in computers and other such devices. So, it's with wonder that I note now that the chip sector is a recurring topic in the public discourse in China.
Starting last year, when Chinese telecom company ZTE was temporarily banned from buying US chips, to this year, when its domestic peer Huawei experienced the same fate, semiconductors repeatedly featured in social media chatter as well as dinner table discussions.
Even my aunt, who owns a vegetable store, recently called me to ask why Chinese companies rely so heavily on their foreign counterparts for chips. I knew she wasn't referring to potato chips. "Why is it that we can make nuclear bombs and can't make globally competitive chips?" She demanded to know.
A perfect answer eluded me. I tried my best to offer a big-picture perspective, rewinding my memory of previous interviews with chip firm executives and researchers.
The fact is, China uses its own chips for military use. When it comes to civilian use, domestic pioneers like Huawei are now able to design smartphone chips and modems that can compete with those made by US tech giant Qualcomm.
But Huawei does that by using the ARM architecture of UK firm ARM Holdings. China also still lags behind other countries in chips for computers, servers and automobiles, as well as semiconductor manufacturing techniques and equipment.
Part of the reason is that Chinese companies began to work on chips decades after their Western counterparts got off to a flying start. One of the early pioneers in working on indigenous central processing units, or CPUs, for computers in China told me: "We missed an era in semiconductors and we must have a rational take on the time gap. For a highly technology-intensive sector, no matter how much money we pour into it, we need more time to go through trials and errors and accumulate experience."
By no means do such views suggest that China does not have opportunities to grow its chip sector. Many industry sources told me at different points in time that it's not very difficult to develop a CPU.The key question is this: how to promote its use and build a sound ecosystem around it?
A semiconductor has a super long industrial cycle. It is impossible to wait for a CPU to mature for use in more products. "We also need user feedback to constantly optimize chips. People should not expect us to directly jump from zero to the second floor. When we climb to the first floor, maybe someone can throw down a rope to help us climb up at a faster rate," he said.
One of the pressing needs is an adequate number of professionals with expertise in chip technologies. In recent years, many semiconductor professionals have moved to internet companies where wages are far higher.
Data from the China Center for Information Industry Development showed that China needs around 720,000 chip experts. But, by the end of 2017, it had only about 400,000.
A former employee at Intel once told me that the chip sector is characterized by a very specific division of labor. Chip firms should step up efforts to help employees develop comprehensive capabilities to better retain them.
History shows Chinese companies excel in turning a crisis into an opportunity. Four years ago, the US government banned sales of premium processors to China's high-performance computers. The ban ended up accelerating China's development of its own CPUs. In 2017, China came up with its own chip for high-performance computers: the SW26010.
China is already a big power in the internet economy, boasting millions of mobile app developers. But far more efforts are needed in the semiconductor sector.
Chips are not built in a day. I'd like to believe it's just a matter of time before China sorts out its chip woes and comes up trumps.