Heavy rains trigger fatal mudslides in Wenchuan
By LI HONGYANG | China Daily | Updated: 2019-08-21 07:03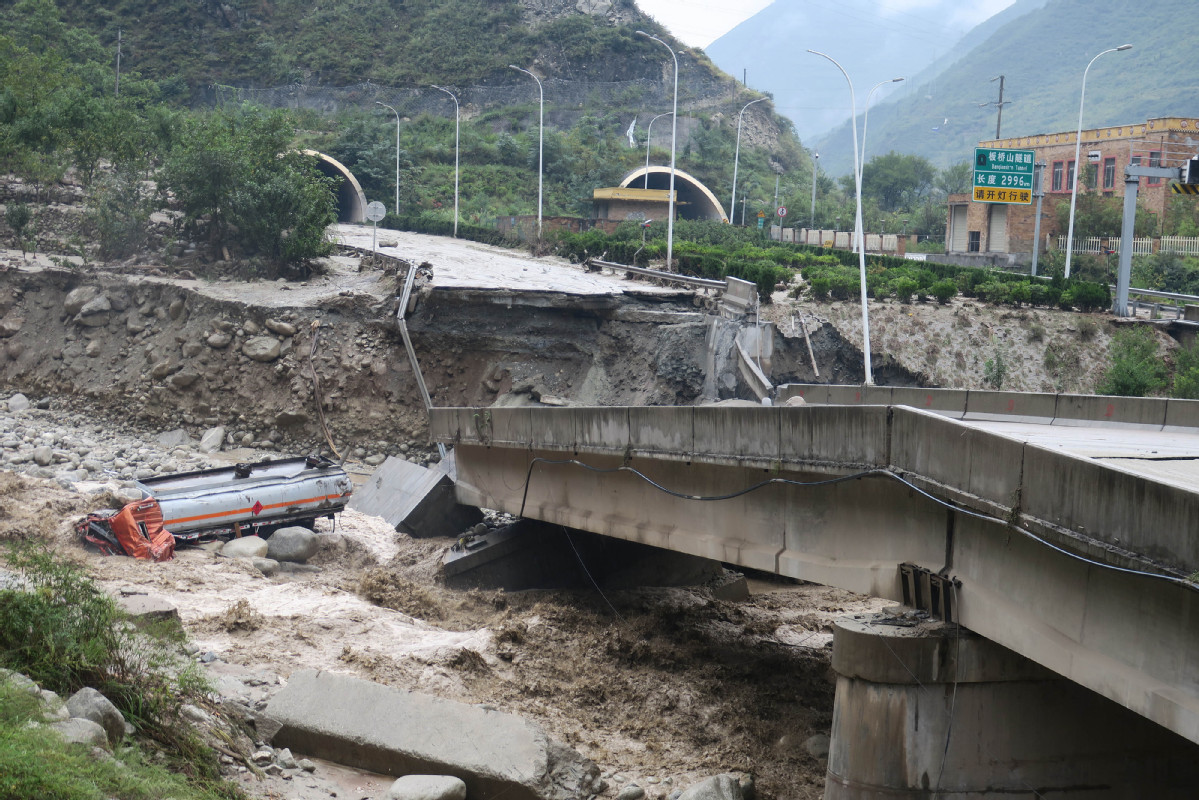 Seven people were killed and 24 are missing after multiple mudslides hit Wenchuan county in Sichuan province on Tuesday, local authorities said.
The mudslides were triggered by heavy rainfall on Tuesday morning that covered eight counties in the Aba Tibetan and Qiang autonomous prefecture, which administers Wenchuan.
By 3 pm on Tuesday, the Wenchuan government had moved about 30,000 people, including tourists, to safe places. No one was seriously injured during the relocation.
The county declared a level 3 emergency response, the lowest level for disasters. Economic losses exceeded 1.4 billion yuan ($200 million) in the county, local authorities said.
The mudslides cut off power and communications in the townships of Sanjiang, Shuimo and Yinxing, while roads linking Wenchuan with Chengdu, capital of Sichuan, and Lixian county have been blocked.
Local mobile companies have sent repair personnel and equipment to restore communications and local firefighters are clearing highways, but it was not known when roads would reopen, the local publicity department said on its website. Wenchuan police have opened two hotlines for the public for updates on road restoration.
The Ministry of Emergency Management sent staff workers and experts in flood control, geology and disaster relief to the prefecture to assist and guide rescue work. Rescue teams in Chengdu and Mianyang, Sichuan, were also prepared to help.
Wenchuan has had about 25 days of rainfall since July 1, greatly increasing saturation of the soil, creating a situation prone to geological disasters like landslides and mudslides, according to Weather China, the weather forecast website of the China Meteorological Administration.
It said that in the next three days, rains will persist in the area, and residents and rescuers should be wary of additional landslides or other disasters.
In 2008, Wenchuan was the epicenter of a massive earthquake that left tens of thousands dead.