Bell to focus on technology as demand for helicopters soars
By Hu Tao | China Daily | Updated: 2019-08-21 09:28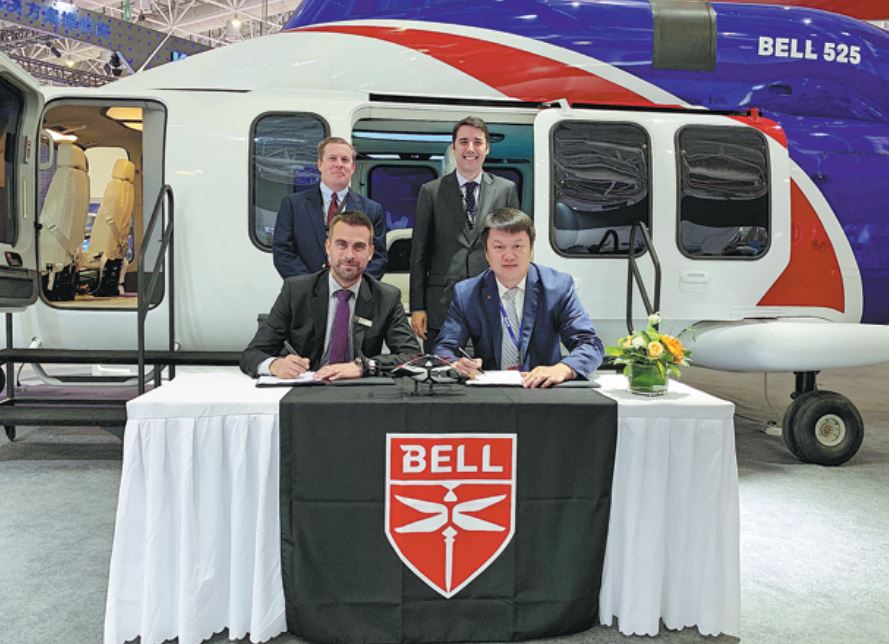 A burgeoning market in China is helping to drive a transformation in US helicopter manufacturer Bell, according to a senior company executive.
"Bell is moving beyond being a helicopter manufacturer to becoming a tech company, and the Chinese market is of great significance to our transformation and global presence," said Patrick Moulay, senior vice-president of Bell.
"China is the world's most promising market, unique and dynamic. And we are committed to supporting its growth," Moulay said in an interview with Xinhua News Agency.
In a complicated global economic environment, China's aviation market keeps growing. "No other country shows such a trend. Its needs in helicopters and heli-services keep surging," Moulay said.
Bell is a global leader in vertical-lift aircraft, including tilt rotors and helicopters. In more than eight decades, it has sold about 35,000 aircraft worldwide.
China is Bell's second-largest market in the Asia-Pacific region after Australia.
As of May 2019, more than 160 Bell helicopters were flying in China, taking up about 30 percent of the general aviation market.
China's helicopter market has seen continuous double-digit growth in the past few years with an increase of around 14 percent year-on-year in 2018. This is amid turbulence in the global market, especially in the offshore oil and gas industry.
"The Chinese market is stable. The need is here, and we see incredible growth here," Moulay said. Compared with the market volume of 10,000 turboshaft-engine helicopters in the United States, the existing fleet of under 700 in China "is far away from its needs".
He expects China's commercial helicopter market to double in five years with major growth from emergency medical services, law enforcement, utility, tourism and corporate segments.
Thanks to their agility, helicopters are the main emergency medical service aircraft and are also favored in other fields that are crucial to public services and commercial operations.
Medical rescue is a key focus for China's authorities. The government's decision to boost the general aviation industry is also injecting vitality into the market.
"All of these are positive for the heli-market and players worldwide. And we are endeavoring to support its growth," Moulay said.
In August 2018, Bell and its Chinese partners jointly launched the Bell 407 reassembly facility in Xi'an, in Northwest China's Shaanxi province. The project followed a purchase agreement for 100 Bell 407 series helicopters from a Chinese customer in 2017.
In June, Bell put into operation the Bell China Supply Center. With a bonded warehouse in Shanghai Pudong International Airport, the center is a major move to enhance its customer services capabilities in China.
"Our vision for Bell in China is as a local player with local capability," said Moulay.
"We support our local partners and are transforming our capability here to grow together with the Chinese market," he added.
Bell Helicopter rebranded to Bell in 2018. "We wanted to move beyond being a manufacturer to becoming a tech company and flight solution provider," said Moulay.
With legacy of unique technologies such as the tilt rotor, Bell is gearing up to expand from helicopter manufacturing to providing innovative vertical takeoff and landing vehicles, tilt rotor solutions, and aviation services.
The company is developing the Nexus, a new energy-powered aircraft for on-demand aerial transport as a future air taxi.
"Being unique and agile, Bell is undergoing a transformation. That is how Bell brings additional value to the market and industry now and in the future," said Moulay.
"Bell takes a long-term view of the Chinese market," he added.