Baidu beats revenue expectations
By Fan Feifei | China Daily | Updated: 2019-08-21 10:13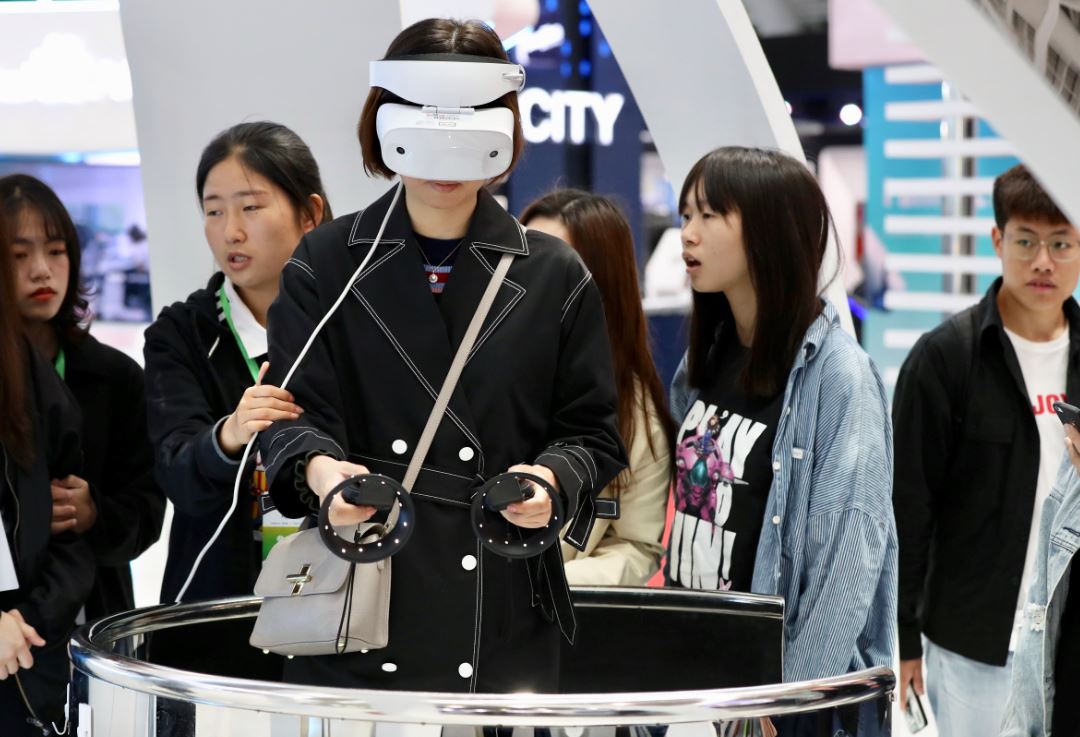 Internet search giant posts 'higher than expected' growth in quarterly numbers
Internet search giant Baidu Inc's net profit dropped more than 60 percent year-on-year despite beating analysts' revenue expectations as tough competition from rivals Tencent Holdings Ltd and Beijing Bytedance Technology Co Ltd for smartphone-savvy consumers and advertisers to their popular mini-video and social media apps weighed on its results.
Baidu reported though that its revenue in the second quarter reached 26.3 billion yuan ($3.84 billion), up 1 percent year-on-year, beating analysts' expectations of 25.8 billion yuan compiled by financial markets data provider Refinitiv.
The net profit slid to 2.41 billion yuan, down 62 percent from 6.4 billion yuan a year earlier.
"In recent months, faced with severe external challenges and a weak macro environment, the company initiated a series of transformative changes, including organizational structure, personnel, and business consolidation," Robin Li, chairman and CEO of Baidu, said in a letter to employees after the earnings announcement.
"These changes have brought temporary pain, but the positive impact will be far-reaching, enabling a more solid and long-lasting future for Baidu," Li noted.
In May, Baidu posted its first quarterly loss since going public in 2005, and the head of its core search business resigned as the company stepped up efforts to increase sales.
Xiang Hailong, who resigned as senior vice-president of the search business, has been replaced by Shen Dou, who was overseeing Baidu's mobile business.
As of Aug 15, Baidu has dropped off the list of China's five most valuable internet companies, having shed more than 40 percent of its market value this year.
It has struggled to fend off competition from social media and gaming giant Tencent as well as upstart Bytedance, which recently launched a new search engine in China.
The Beijing-based tech heavyweight is betting its future on artificial intelligence and self-driving vehicles. It has also invested in question-and-answer website Zhihu and science sharing platform Guokr.
"Our focus on strengthening Baidu's mobile ecosystem through knowledge-based content, Baijiahao accounts, smart mini programs and managed pages on Baidu's platform is translating into better user experience, stronger traffic growth, and we believe, ultimately higher conversion for our customers," said Li.
In June, daily active users of Baidu App reached 188 million, up 27 percent year-over-year, in-app search queries grew over 20 percent year-over-year and smart mini-program monthly active users reached 270 million, up 49 percent sequentially, Li explained.
Zhang Xueru, a senior analyst from Shanghai-based research group 86Research, said that although the AI initiatives are unlikely to pay off financially any time soon, Baidu has proven its capability to commercialize AI technology in a broad range of applications at a pace and scale that is hard to compete with, adding Baidu's efforts in the AI sector will be the driving force for the company's growth in the long term.
Investors in the Nasdaq were encouraged by the revenue numbers and sent Baidu's stock surging more than 9 percent in after-hours trading on the exchange.