The sky never goes dark while the Amazon burns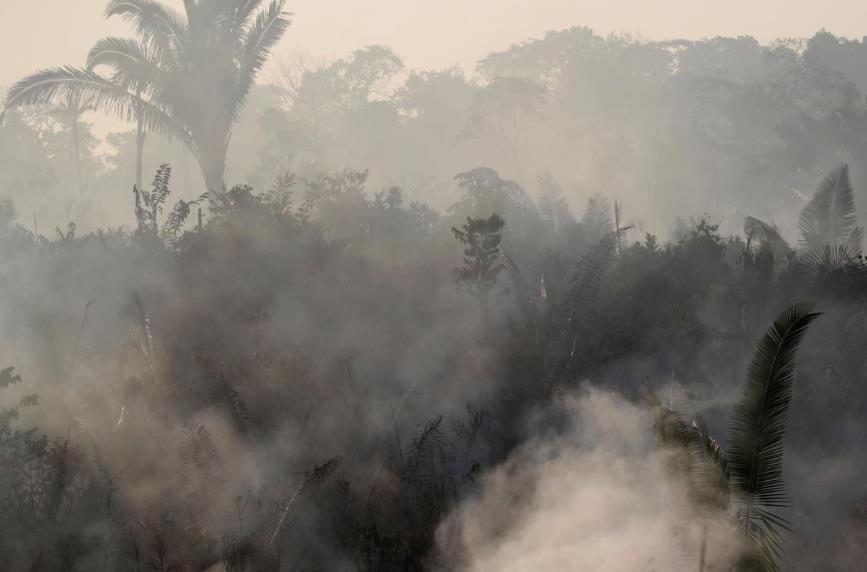 "It didn't use to be like this," Parintintin added.
A 22-year-old trained indigenous environmental agent, Parintintin blames the increasing development of the Amazon for bringing agriculture and deforestation, resulting in rising temperatures during the dry season.
Fires start in the underbrush that has been drying over the dry season. Smoke envelopes still lush patches of fronds and palm trees, as the understory smolders before the upper tiers of vegetation catch fire.
Environmentalists also say farmers set the forest alight to clear land for cattle grazing.
The smoke from the resulting fires hangs at the horizon like a fog.