Megvii Technology files for Hong Kong offering
By Ma Si | China Daily | Updated: 2019-08-27 09:32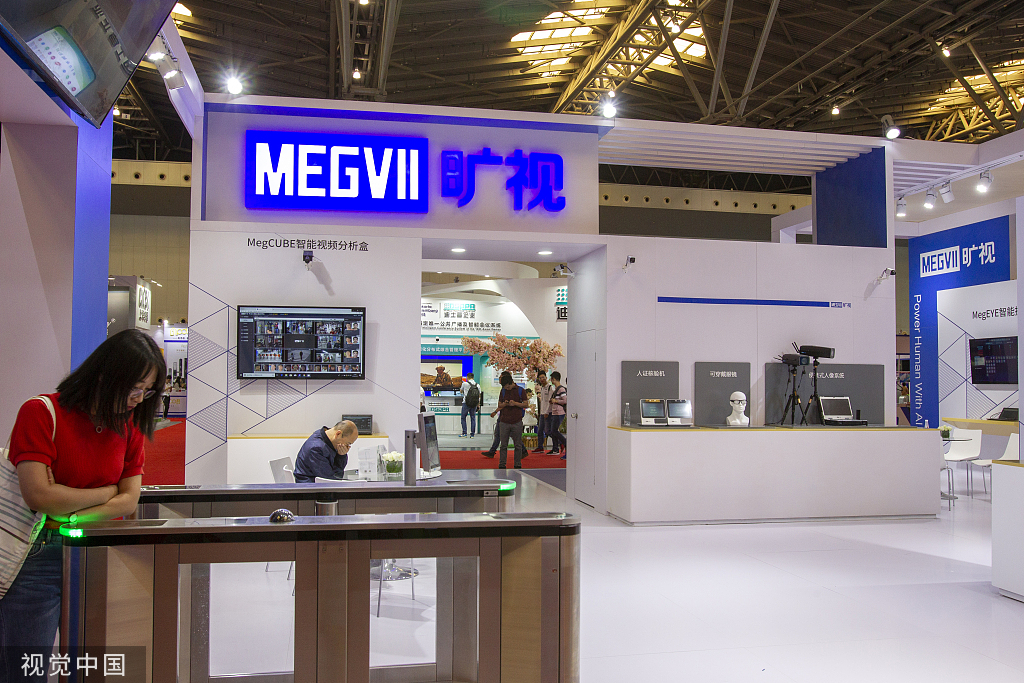 Artificial intelligence major Megvii Technology Ltd, backed by Alibaba Group, has filed for an initial public offering, making it the first Chinese mainland AI company to go public in Hong Kong.
The move came after the company closed its Series D round of financing in May, raising $750 million from investors including Bank of China Group Investment Ltd, and a subsidiary of the Abu Dhabi Investment Authority.
Beijing-based Megvii is best known for its facial recognition platform Face++, and the eight-year-old company said it accounted for more than 60 percent of China's cloud-based facial recognition market by revenue in 2018, citing data from market research firm China Insights Consultancy.
The company did not disclose the total amount of funds it planned to raise, but Reuters quoted two people as saying in a report that Megvii aimed to raise least $500 million from the initial public offering.
Megvii is widely recognized as one of the top four computer vision startups in China, along with Sense-Time, CloudWalk and Yitu, but it is the first to seek an initial public offering.
The company provides facial recognition and other AI technology to governments, financial institutions and companies including Ant Financial, Lenovo and Xiaomi.
Megvii earned 949 million yuan ($133 million) in total revenue in the first six months of this year, compared to 305.8 million yuan in the same period in 2018, according to the company's prospectus.
It posted 5.2 billion yuan in net losses in the first half of 2019, up from 728.9 million yuan from a year earlier. The company said the losses are caused by one-off items such as share-based compensation payments.
Yin Qi, founder and CEO of Megvii, said earlier that "Megvii is dedicated to creating AI innovations that solve societal and industrial challenges. With the help of our investors and customers, we aim to accelerate our development as a trusted global leader in AI and the internet of things, empowering humans and enabling industrial progress."
Andrew Downe, Asia regional head of commodities and global markets at Macquarie Group, which invested in Megvii in its Series D round of financing, said earlier that "Megvii is a global AI technology leader and innovator with cutting-edge technologies, a scalable business model and a proven track record of monetization. We believe the commercialization of artificial intelligence is a long-term focus and is of great importance."