What does Costco launch in Shanghai say about brick-and-mortar retailing in China?
By David Lee | chinadaily.com.cn | Updated: 2019-08-30 14:12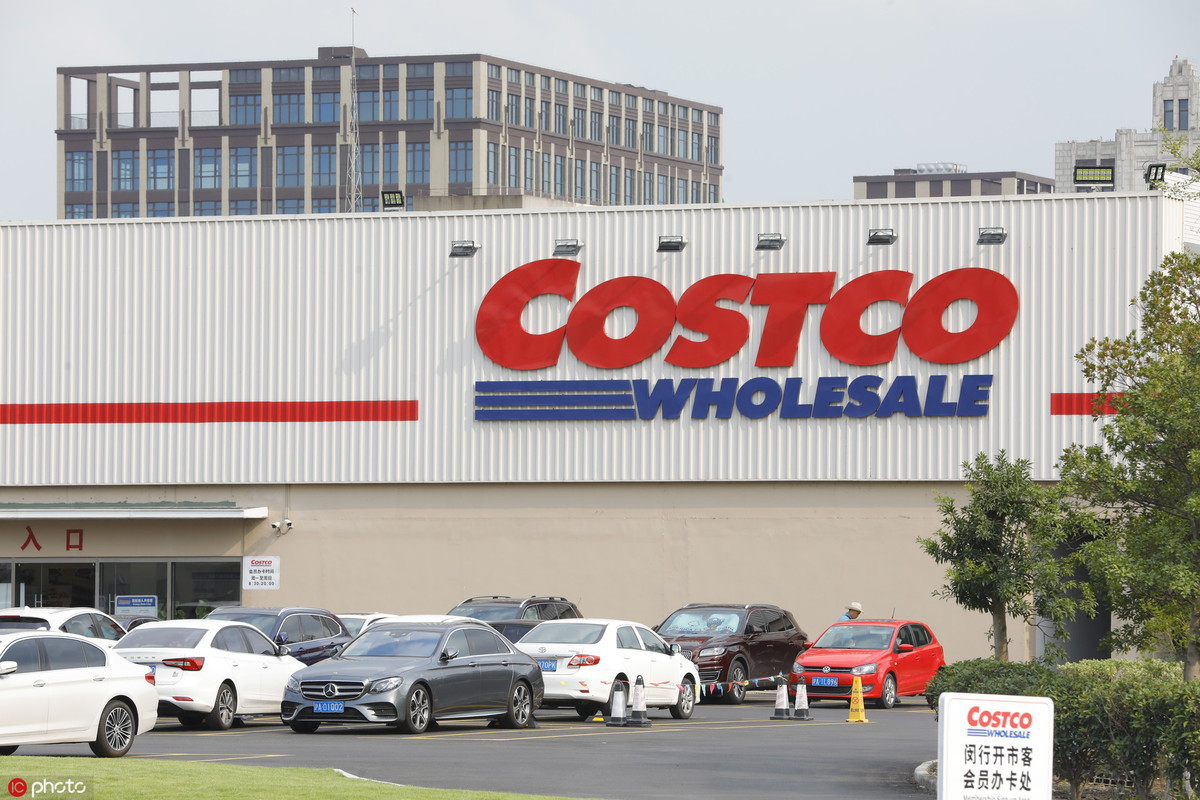 Even as Walmart is struggling in the world's second-biggest economy, Costco has launched its first store in Shanghai, China's economic and financial center, to great fanfare. On Tuesday's opening day, consumers swarmed to the American membership wholesale store famed for its low prices and quality goods, resulting in a huge traffic jam in an otherwise low-traffic suburban area. The store took immediate action to suspend business operations in the afternoon, just to prevent any safety issues due to overcrowding.
In the following couple of days, though the local traffic jam issue has largely been resolved, long queues of people waiting outside have become regular scenes, with the store adopting a policy of allowing only 2,000 consumers inside at any given time. The wild success of the China launch was immediately reflected in the stock market too. Within a couple of days, Costco saw its market value rise by over $7 billion.
Costco's stellar start in China does send out some key messages about brick-and-mortar retailing, a segment long believed to be in mortal decline in the age of e-commerce, according to industry punditry.
For one, China's consumption upgrade drive poses both opportunities and challenges to physical retailing. Indeed, China's physical retailing businesses, indigenous and international players alike, must adapt to consumer needs and tastes. For some time, brick-and-mortar retailing has been haunted by bad news, as demonstrated by images of empty shop fronts waiting to be leased in formerly busy commercial districts, as well as headlines of supermarkets and malls closed down due to rising operational costs.
In recent years, such big transnational retailers as Walmart and Carrefour have struggled in China not because the business model of physical retailing is failing, but because e-commerce is eliminating the need for buying simple stuff in a physical store, thanks to tremendous convenience and reasonable affordability.
To prevent the fate of becoming obsolete by e-commerce, physical retailers have to discover and provide consumers a reason to come to the store. In Costco's case, affordability and quality provide the absolute reason for increasingly sophisticated Chinese consumers to come to the store, even at the price of paying an upfront membership fee, a novel idea in the Chinese retail sector but already being rapidly mainstreamed by the American wholesaler.
Other physical retailers have focused on offering meaningful experiences to consumers, which simply cannot be replaced by online shopping. Unique experiences can surely be provided at fancy new malls that are being built, thanks to big investments. They can also be offered in more unconventional ways, such as by cleverly revamping run-down industrial complexes that may well morph into go-to avant-garde destinations for young people and artists.
To put it in another way, the space of retail operations, either online or offline, isn't decided by success in the age of consumption upgrade. Global e-commerce leader Amazon has not achieved the same success in China. Even indigenous Chinese e-commerce players such as Dangdang and Jingdong have faltered, in sharp contrast to the wild success story of Alibaba. Both physical and virtual stores have the chance to win, but also to lose, in a market shaped by the tremendous rise of discerning middle-class consumers.
The Costco launch story should provide a new piece of strong evidence of the "China Opportunity," manifest in the buying power and will of millions of rising middle-class people. This is an opportunity that serious international business actors simply cannot afford to miss. Of course, how to embrace the opportunity is a big question. Hopefully the Costco story can provide some inspiring tips.
The author is a Beijing-based consultant working on international development issues, covering public health, clean energy and poverty reduction.
The opinions expressed here are those of the writer and do not represent the views of China Daily and China Daily website.