Private companies to boost focus on high-quality development
By FAN FEIFEI | China Daily | Updated: 2019-08-31 07:59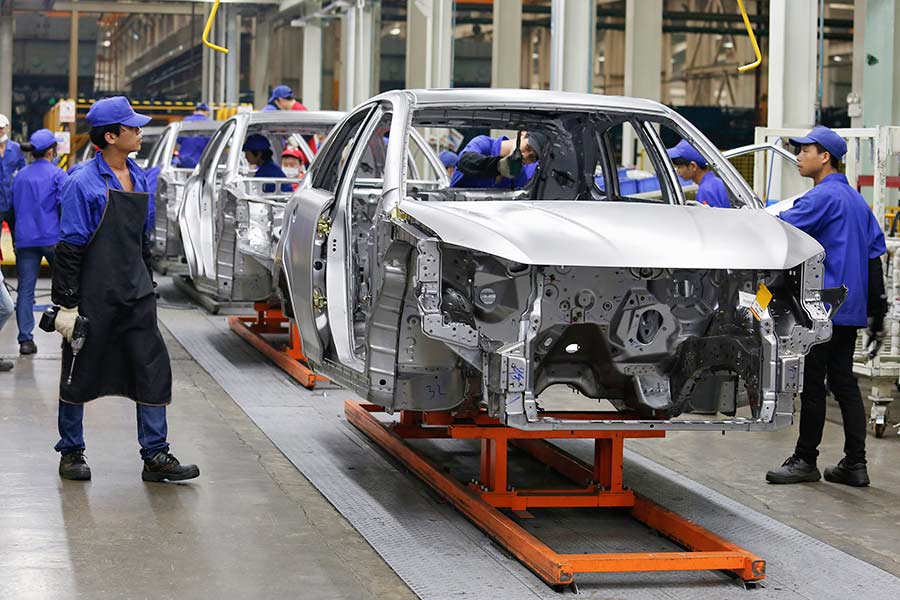 Private enterprises are looking to play a bigger role in making technological innovations and promoting green and sustainable development as part of a broader drive to achieve high-quality growth, business leaders said.
"Technology is of great significance to BYD. We began to invest in core technologies related to electric vehicles, such as battery, electric machinery, chips and electronic control in 2005," said Wang Chuanfu, chairman and president of BYD, Chinese leading electric vehicle maker.
Wang said BYD started as a rechargeable battery maker and expanded its businesses to the automobile, monorail, mobile phone components, and batteries over the past 24 years. Its sales revenue surpassed 130 billion yuan ($25.2 billion) in 2018.
He emphasized that technological innovation is at the core of the company, adding they are ramping up efforts to boost the popularity of electric buses in Shenzhen and across the nation.
With China's economy changing from high-speed growth to high-quality development, private enterprises should stick to innovation, along with green and sustainable development, Wang explained.
China now has around 3.5 million new energy vehicles on its roads, more than half of the world's total, and the figure is expected to reach 5 million by the end of 2020, the China Association of Automobile Manufacturers said.
To ease urban traffic congestion and crack down on air pollution, BYD invested a total of 5 billion yuan to create SkyRail, a monorail mass transit system providing residents a low-carbon and more convenient way of traveling.
The company has signed dozens of domestic and international deals in countries such as the Philippines, Egypt, Morocco and Cambodia to expand the market for SkyRail.
Tianneng Group, one of China's largest battery manufacturers, is making inroads in the regenerated lead industry and promoting the recycling industry for green development.
"We make the lead-acid batteries green, clean and environmentally friendly through a breakthrough in technologies and related equipment," Zhang Tianren, chairman of Tianneng, said while noting the country has paid more attention to environment protection.
The company is beefing up efforts in the recycling and reutilizing of used lead-acid batteries. China produces 3.3 million metric tons of scrap lead-acid batteries every year, a major source of pollution if not handled well, but a lucrative market if it was treated properly, Zhang explained.
Founded in 1986, the company has focused on environmentally clean motive battery manufacturing for electric vehicles, integrating research and development, production and sales of new energy vehicle lithium batteries, and the recycling of used batteries. It has also developed industrial clusters for metal recycling.