Net profit of Agricultural Bank of China rises by 5.5%
By Jiang Xueqing | chinadaily.com.cn | Updated: 2019-08-31 08:57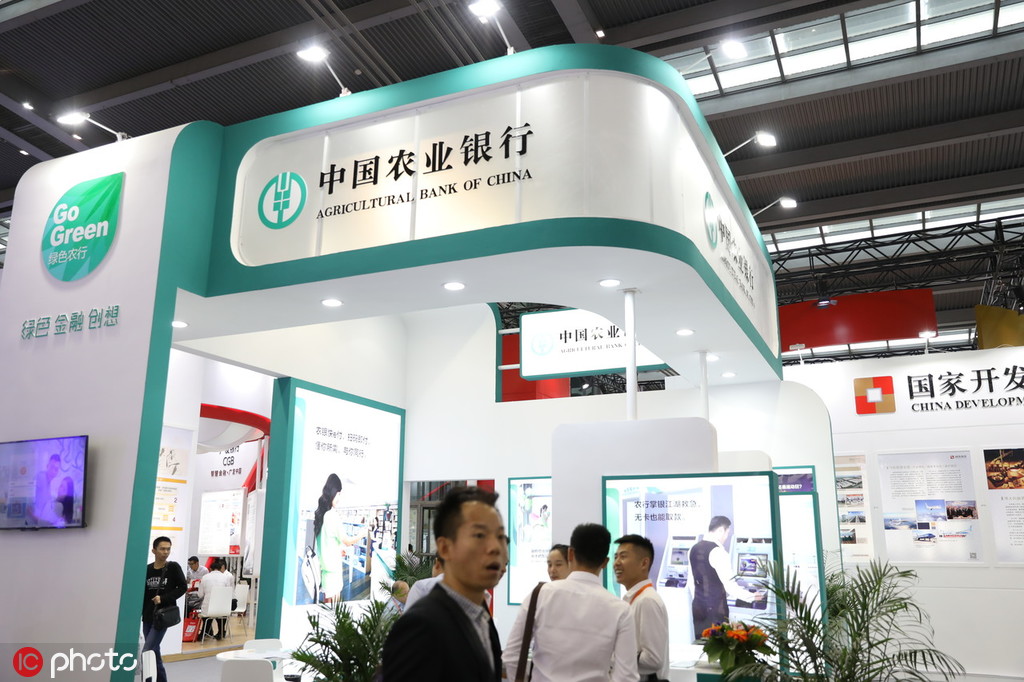 Agricultural Bank of China Ltd achieved a net profit of 122.37 billion yuan ($17 billion) in the first half of 2019, up by 5.5 percent from the same period of last year, the State-owned commercial lender announced on Friday.
Zhang Keqiu, executive vice-president at ABC, attributed the growth in part to an increase in net fee and commission income by 16.6 percent year-on-year to 50.9 billion yuan.
Internet finance also became a new driver of profit growth, as the bank consolidated the foundation for its digital transformation, she said.
As of June 30, total loans and advances to customers amounted to 12.99 trillion yuan, rising 8.8 percent from the end of the previous year.
During the same period, the bank proactively implemented policies to serve the real economy, the part of the economy that produces goods and services.
The balance of inclusive finance loans to micro and small enterprises increased by 36.45 percent to 510.92 billion yuan. The growth rate was higher than the overall growth rate of loans of the bank by 27.65 percentage points. The annualized yield of such inclusive finance loans granted cumulatively was 4.68 percent.
The increase in the amount of loans extended to such fields as inclusive finance and poverty alleviation became one of the factors that caused the bank's net interest margin, the ratio of net interest income to interest-earning assets, to drop by 19 basis points year-on-year to 2.16 percent in the first half.
Other factors include the rise in cost of deposits as a result of intensified market competition, and the decrease in both the average yields of debt securities investments and amounts due from banks and other financial institutions caused by downward market interest rate, according to the bank's 2019 interim results announcement.
Meanwhile, the bank continued to enhance the comprehensive risk management, and its asset quality was on an upward trajectory.
Zhan Dongsheng, executive vice-president at ABC, said the bank promoted the implementation of a risk warning system, which strengthened offsite monitoring of risks using big data analytics.
At the end of June, the balance of nonperforming loans was 185.31 billion yuan, down by 4.69 billion yuan from the end of last year. The NPL ratio fell 16 basis points to 1.43 percent over the same period.