China Eastern Airlines revenue up 8% in H1
Xinhua | Updated: 2019-08-31 11:48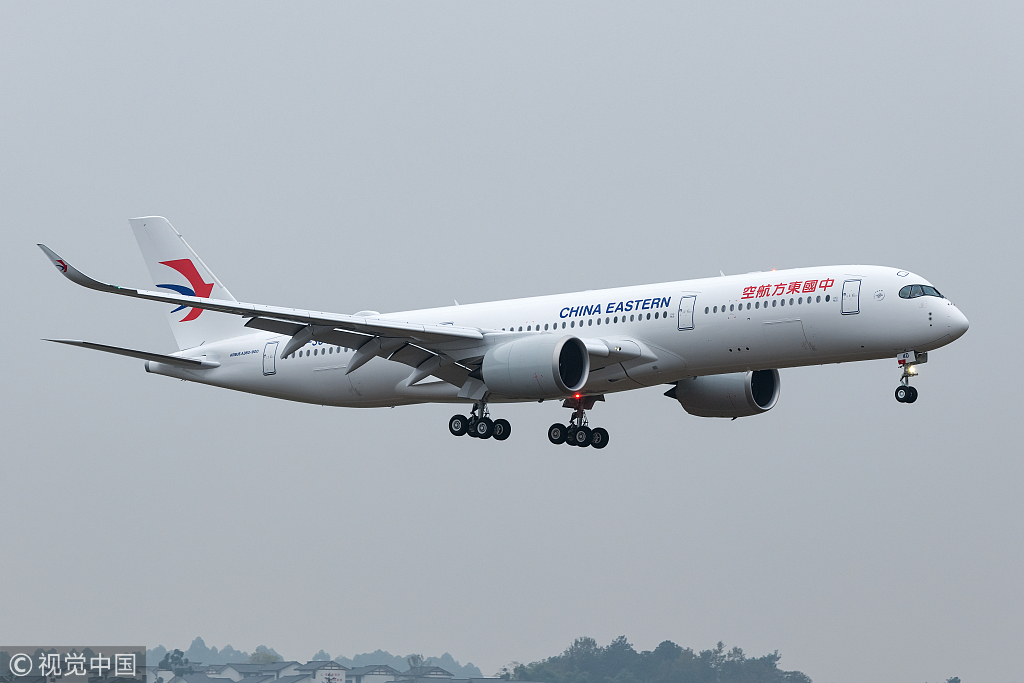 SHANGHAI - China Eastern Airlines on Friday reported an 8-percent annual growth in its revenue in the first half of 2019.
The company's revenue reached 58.8 billion yuan ($8.2 billion) in the first six months, compared with 54.4 billion yuan in the same period last year, according to its interim results report filed to the Shanghai Stock Exchange.
Over the period, the Shanghai-based carrier saw its net profit drop 14.9 percent year-on-year to 1.9 billion yuan.
The company said it handled 64 million passenger trips in the Jan.-June period, up 8.6 percent year-on-year, and it realized a continuous safe flight operation of 1.2 million hours.
In the first half of this year, China's aviation industry handled 320 million passenger trips, an 8.5-percent year-on-year increase. The industry's total transport turnover reached more than 62.7 billion ton-km, up 7.4 percent year on year.