Brexit impasse raises prospect of election gamble
By JULIAN SHEA in London | China Daily Global | Updated: 2019-09-04 09:16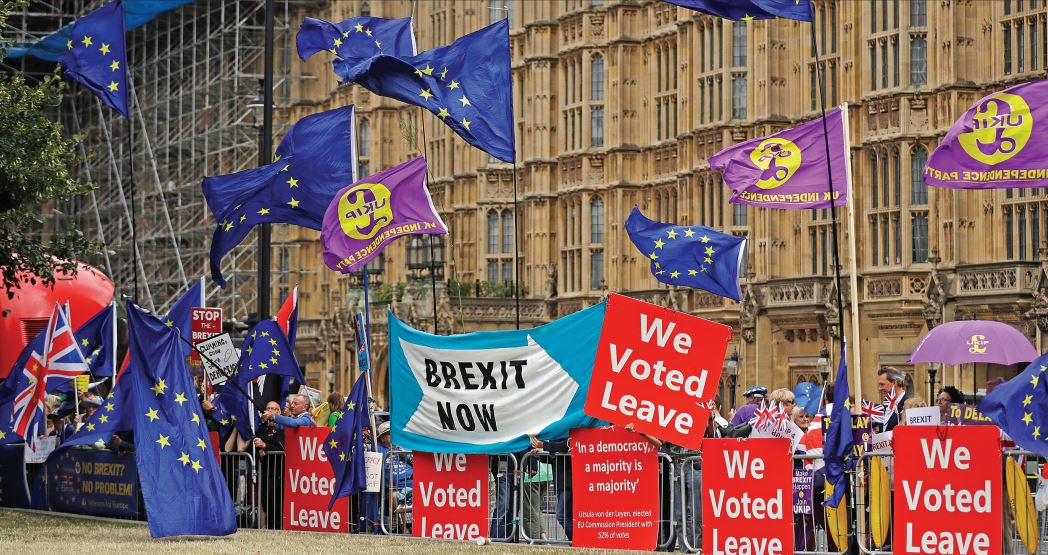 But no-deal opponents could further frustrate Johnson by denying him vote
The United Kingdom looks increasingly likely to be heading for a general election less than two months after Prime Minister Boris Johnson took office, as he tries to take the country out of the European Union on Oct 31, which he has said will happen "do or die, come what may".
A vote on delaying the possibility of a no-deal Brexit was due to take place late on Tuesday, with the government widely expected to suffer a defeat, fueled by several Conservative MPs refusing to vote along party lines, despite the threat of being barred from standing as party candidates at any subsequent election.
Johnson replaced Theresa May as prime minister at the end of July, after three years of her failing to make any progress on Brexit.
On her watch, its date was postponed three times, prompting Johnson's "Do or die" statement, but faced with the possibility that this might mean a no-deal Brexit, widely predicted to cause chaos ranging from transport gridlock to food and medicine shortages, and even potential civil unrest, a combination of opposition parties and dissenters within his own Conservative Party looks set to have blocked Johnson's legislative path.
In an address on Monday, he said that he did not want an election, and that if MPs did vote to block a no-deal Brexit, they would "plainly chop the legs out from under the UK position".
However, he was almost drowned out by loud shouts of "stop the coup" from protesters who had gathered outside Downing Street, clearly picked up by broadcast microphones.
His comments also failed to impress his internal opponents. That evening, defying the deselection threat, the local constituency party of Philip Hammond, one of Johnson's most prominent opponents, reselected him as its candidate for the next election.
"I am going to defend my party against incomers, entryists… people who are at the heart of this government who care nothing about the future of the Conservative Party," Hammond told the BBC.
On Tuesday former education secretary Justine Greening announced she would not stand at the next election, a clear message she would vote against the government, with several other colleagues also announcing they would defy party instructions.
Johnson looks to want to call the bluff of his opponents with a short-notice election next month. But he could repeat May's blunder of 2017, when she gambled on an election to strengthen her negotiating position, only for it to backfire disastrously and lose her seats.
However, in another twist, even if Johnson wants an election, one is not necessarily guaranteed, as under the Fixed Term Parliaments Act, two-thirds of MPs must approve such a move.
Despite Labour Party leader Jeremy Corbyn saying he would be "delighted" at the prospect of an election, many senior party figures are warning against walking into what they see as a Johnson trap.