Online vote to decide Italy's future
By JONATHAN POWELL in London | China Daily Global | Updated: 2019-09-04 09:21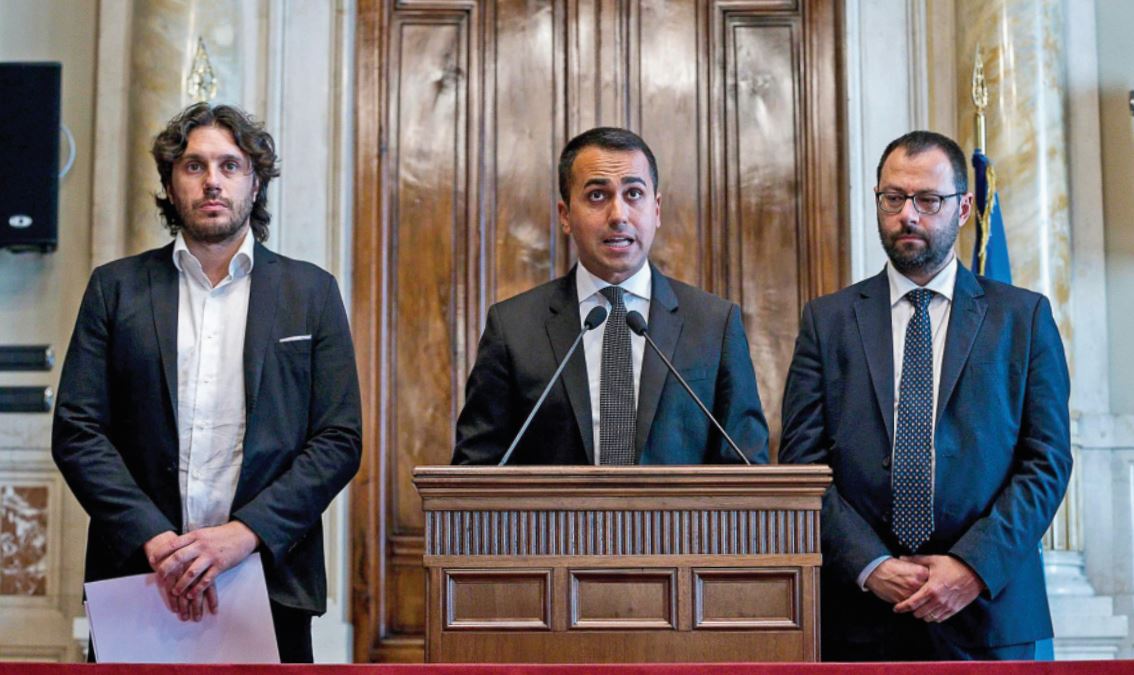 Members of Italy's anti-establishment 5-Star Movement were due to vote online on Tuesday on whether they approved a new coalition with the opposition Democratic Party, known as PD, with fresh elections looming if the pact is rejected.
On Monday, Prime Minister Giuseppe Conte urged members of 5-Star to back the coalition, saying the planned government could transform Italy.
About 100,000 people who subscribe to 5-Star's so-called Rousseau website were asked to answer the question: "Do you agree that the 5-Star Movement should form a government together with the Democratic Party, chaired by Giuseppe Conte?"
Conte on Monday delivered a video speech, through Facebook, to Rousseau subscribers, saying: "I understand your concerns. But I'd also like to remember that the 5-Star, before the elections last year, had said they were ready to join any political force that was ready to carry out the movement's political agenda. Today, we have a great chance to change this country."
Shortly after he spoke, 5-Star leader Luigi Di Maio also took to Facebook, but delivered a more subdued message and refused to advise his party members on how to vote.
"There is no right or wrong vote, there are your ideas and the sum of your ideas will guide the movement," Di Maio said. "Don't be afraid ... we have already won, the world is waiting for the democratic outcome of your vote to know Italy's future."
An SWG opinion poll for La7 television channel said 51 percent of 5-Star supporters backed a tie-up with the PD, while some 69 percent of PD voters endorsed the idea. Though the two parties are longstanding enemies, they are also the two largest parties in Parliament.
Italian President Sergio Mattarella gave Conte a mandate last week to try to form a new coalition following Interior Minister Matteo Salvini's decision to pull his right-wing League from a 14-month-old alliance with 5-Star in an attempt to trigger early elections.
If no agreement is sealed in the coming week, Mattarella is expected to dissolve Parliament and set a date for a new vote.
The 5-Star party's internet portal stated that the government program agreed with the PD would be available online to members when voting started.
Despite differences over policy and ministerial roles, senior figures from both sides spoke in support of a coalition over the weekend as the talks have continued.
"I know it is difficult, but we're doing our best to give this country a new government," PD leader Nicola Zingaretti said on Sunday in a video post on Twitter.
After talks with Conte, he said on Friday that Italy's next government must cut income taxes to boost consumption, relaunch investment and focus on health and education.