China's rise has paved the way to global peace
By Buddhi Prasad Sharma | chinadaily.com.cn | Updated: 2019-09-04 14:31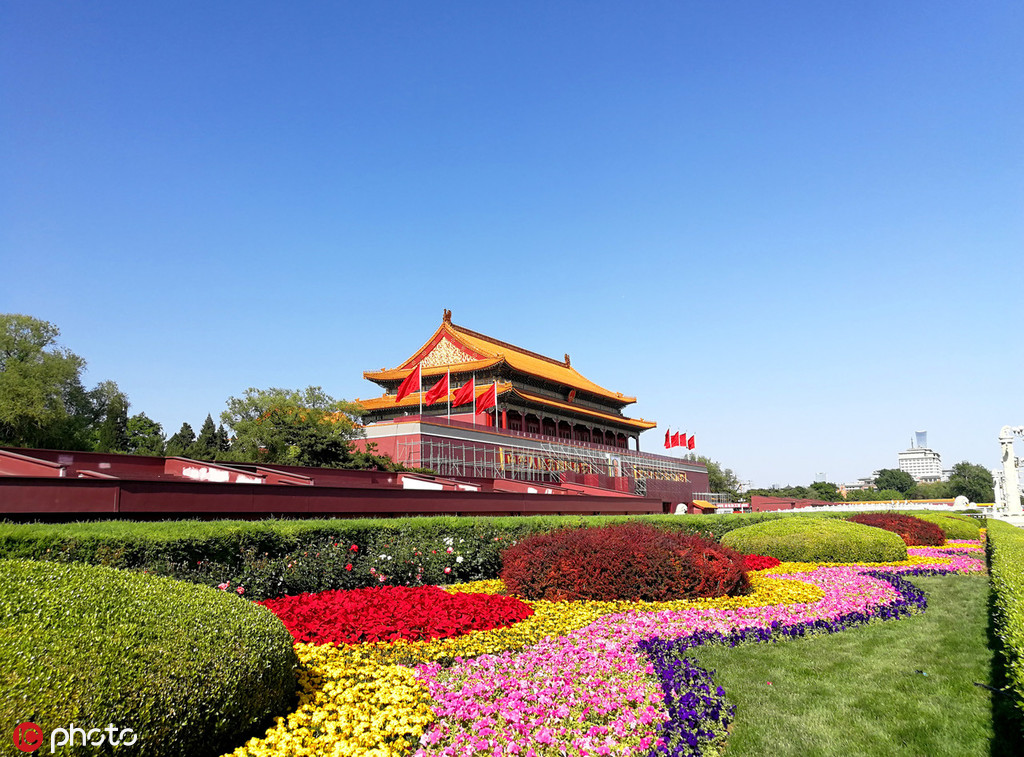 On Oct 1, the People's Republic of China will celebrate the 70th anniversary of its founding. There will be a grand ceremony in Beijing and many other places in the country. The rest of the world is also watching China, expecting contributions as a significant global stakeholder. Similarly, the great challenge before China is how to address and accommodate these expectations from the global community.
Under the leadership of President Xi Jinping, China has made historical achievements, particularly in domestic reform and presenting China as a responsible world stakeholder. The Belt and Road Initiative is one such program initiated by China to build a comprehensive global platform to harness multiple levers of cooperation and accommodate the Chinese dream with the dreams of the rest of the world. This means making the world a better, safer place for human beings. Xi formally describes this with the term "Community of Shared Future for Mankind."
Developing countries like Nepal have a positive perspective on China's rise and achievement. By formally signing onto the BRI framework, now Nepali and Chinese officials are working very closely on specific projects like railway connectivity, which will enhance ties not just between Nepal and China, but also China and South Asia. Nepal could serve as a dynamic bridge between China and South Asia, becoming a regional hub if Nepali policymakers plan and implement related agreements and understanding with China seriously.
When we look back on the history of the two nations, Nepal Prime Minister B.P. Koirala and Chairman Mao Zedong had already shared thoughts on building more connectivity and cooperation between two nations in March 1960. There is no doubt that if the right environment is created, Nepal can attract Chinese assistance, investments, technologies and tourists. Professor Liu Jirong of International Trade and Finance at Leshan Normal University, an expert on Nepal-China affairs, said he has seen great possibilities for tangible cooperation between two nations, but to avoid delays Nepal should clarify its priorities and interests.
At many conferences and forums over the last three years, I asked experts from around the world their views on the BRI and China's achievements. I found China has many true friends in the world now and her role and stand is also increasing with her strength. One common view was China needs to enhance its global role to contribute to peace and development.
China has augmented multiple efforts to contribute to international peace and development via comprehensive dialogue and deliberate communication. From the Middle East to Africa, climate change and piracy, China's role is being recognized and appreciated. Other powers also need to take a more realistic approach and rational position if they want to make the world a better place.
At the G20 meeting held in Osaka, Japan in June, Xi clearly put forward views on China's further opening-up and the significance of high-quality development. He assured the world community China will further open up and expand imports and exports while improving the business environment. In the same month, China released its two revised negative lists for foreign investment access, easing restrictions in agriculture, mining and manufacturing. In March China released its first Foreign Investment Law, which will take effect on Jan 1. This shows China is firmly committed to make the global arena suitable for cooperation. Professor Su Hao of China Foreign Affairs University opined China is not just boasting about further opening-up but is taking concrete steps to open its market wider to foreign investment and build an open world economy.
Due to the protectionism and unilateralist policies of the Donald Trump administration in the US, the world is facing some financial difficulties. But on the other hand, China has a clear vision of opening up and taking reasonable measures to counter US action and contribute to the rest of the world. Chinese efforts are stabilizing the global market and financial order.
With 70 years since the founding of the PRC, China must make new commitments to the nation and the rest of the world at large. As a powerful country, China should harness its role and contribute pragmatically to global peace and development. China's peaceful path of development supports global and regional cooperation, and will ultimately help fulfill the global dream. The global community wishes for China's further prosperity and increasing responsibility in the internal and external spheres.
Dr. Buddhi Prasad Sharma is an associate professor at Leshan Normal University and a senior research fellow at the Center for Trans-Himalaya Studies.
The opinions expressed here are those of the writer and do not represent the views of China Daily and China Daily website.