Shores of sustainability
By Fang Aiqing | China Daily | Updated: 2019-09-05 08:31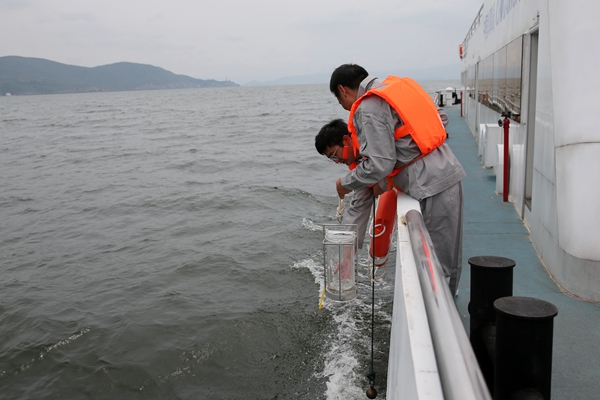 Following President Xi Jinping's visit to Erhai Lake in 2015, local officials and residents teamed up to tackle pollution and restore the ecosystem at the Yunnan beauty spot, Fang Aiqing reports.
Editor's Note: As the People's Republic of China prepares to celebrate its 70th anniversary on Oct 1, China Daily is featuring a series of articles about regions that President Xi Jinping visited in recent years. They explore what has happened since.
Not all human effort yields an immediate effect, and when it comes to environmental protection, it's clear that for any endeavor to succeed, there must be a communal will to persevere.
In the case of the Dali Bai autonomous prefecture, where tourism income reached 79.5 billion yuan ($11.1 billion) last year, the protection of Erhai Lake and its poetic setting against the backdrop of Cangshan Mountain in Yunnan province, has become a focus for everyone living in the area since 2015.
During his visit to the prefecture in January that year, President Xi Jinping highlighted the importance of protecting Erhai Lake, which marked a key turning point in the salvage battle to improve water quality there.
Erhai Lake is the seventh-largest freshwater lake in China, and the main source of domestic water for locals in the region.
Yet for years mass tourism, population growth, agricultural pollution and the direct discharge of domestic sewage into the lake had resulted in a significant deterioration in water quality.
Two massive outbreaks of cyanobacteria (blue-green algae) occurred separately in 1996 and 2003, causing water visibility to drop to as low as around 1 meter.
Since President Xi's visit in 2015, local government officials, entrepreneurs and ordinary residents rallied behind efforts to reduce pollution, restore the ecosystem, improve monitoring methods, and rebuild eco-friendly, value-added agricultural and tourism industries.