China-Germany ties at a glance
chinadaily.com.cn | Updated: 2019-09-06 09:04
German Chancellor Angela Merkel starts her two-day official visit to China today. This is Merkel's 12th visit to China as chancellor.
With bilateral ties strengthening in recent years, let's take a look at some highlights of high-level exchanges, pragmatic cooperation and people-to-people exchanges.
Political ties
China and Germany established diplomatic ties in October 1972.
The prime ministerial-level annual meeting mechanism was set up in May 2004.
China and Germany agreed to establish a government consultation mechanism in July 2010.
China-German relations were upgraded to all-round strategic partnership in March 2014.
Bilateral high-level meetings in 2019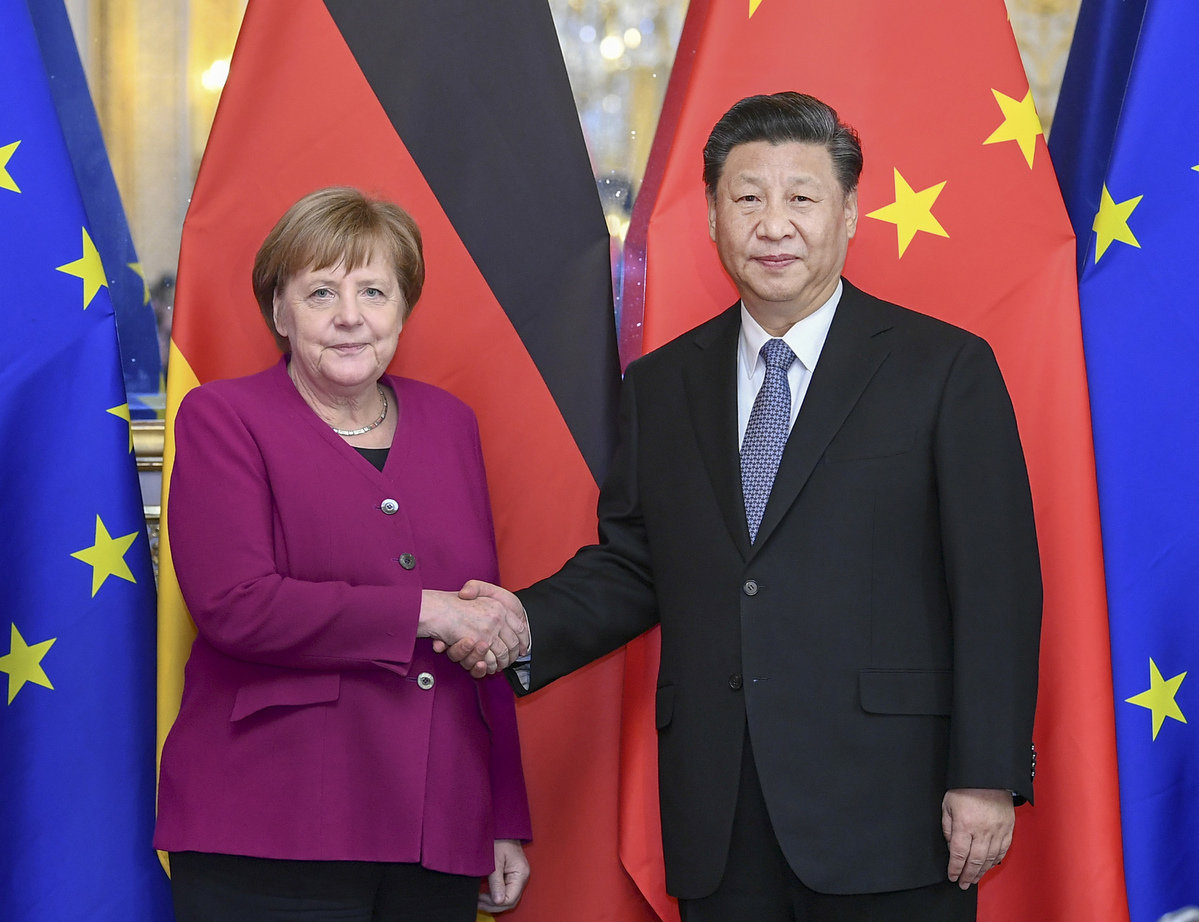 On March 26, 2019, President Xi Jinping met with German Chancellor Angela Merkel in Paris and put forward a three-point proposal on the further development of China-Germany relations.
The two leaders met on the sidelines of a global governance forum co-hosted by China and France.
China-Germany practical cooperation has maintained a sound momentum of development despite an increase of volatility and uncertainty in the current international situation, Xi said.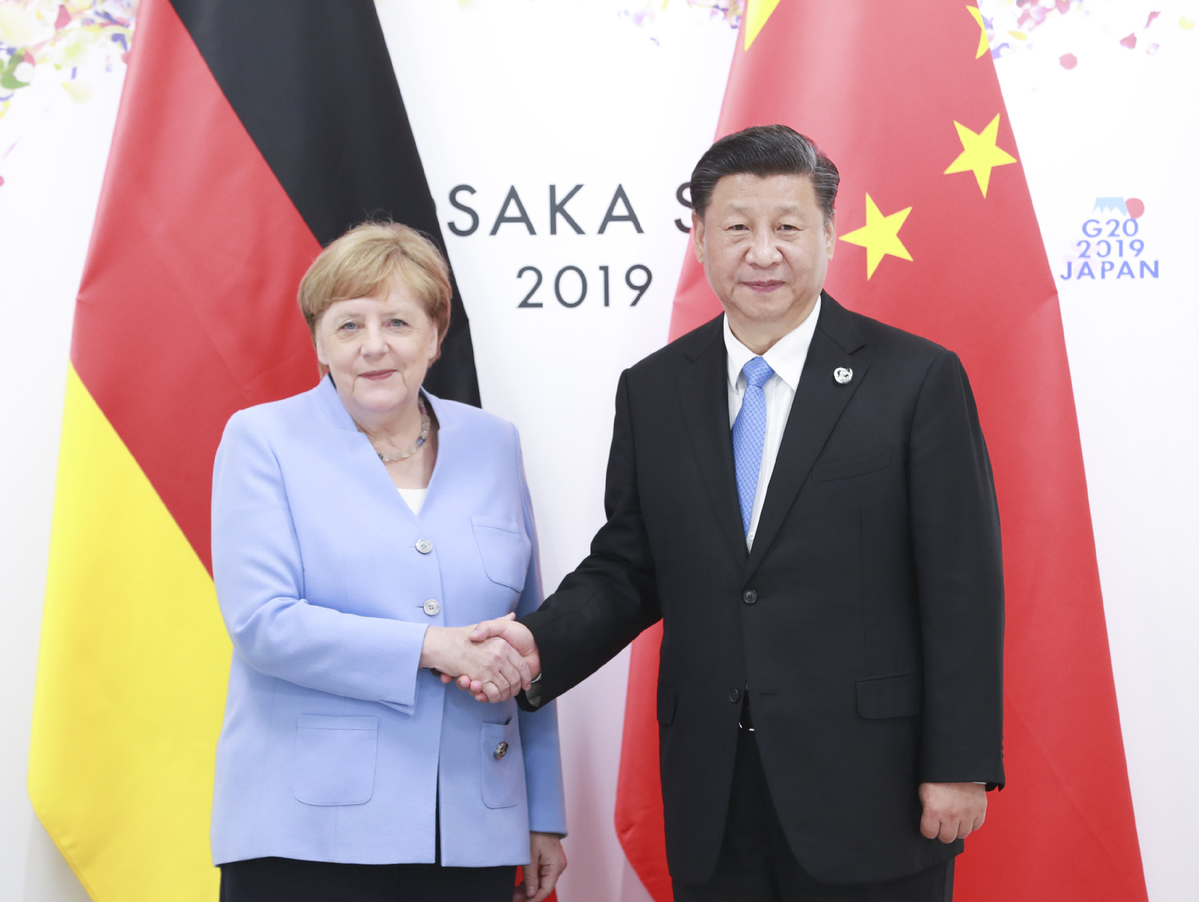 On June 28, 2019, President Xi Jinping met with German Chancellor Angela Merkel with both sides calling for upholding multilateralism.
During a meeting on the sidelines of a summit of the Group of 20 major economies in the Japanese city of Osaka, the two leaders also agreed to discuss cooperation within the framework of the Belt and Road Initiative and strive for conclusion of the negotiations on the China-European Union bilateral investment treaty next year.