The future beckons for China's millennial generation
By Hassan Chattha | chinadaily.com.cn | Updated: 2019-09-06 09:22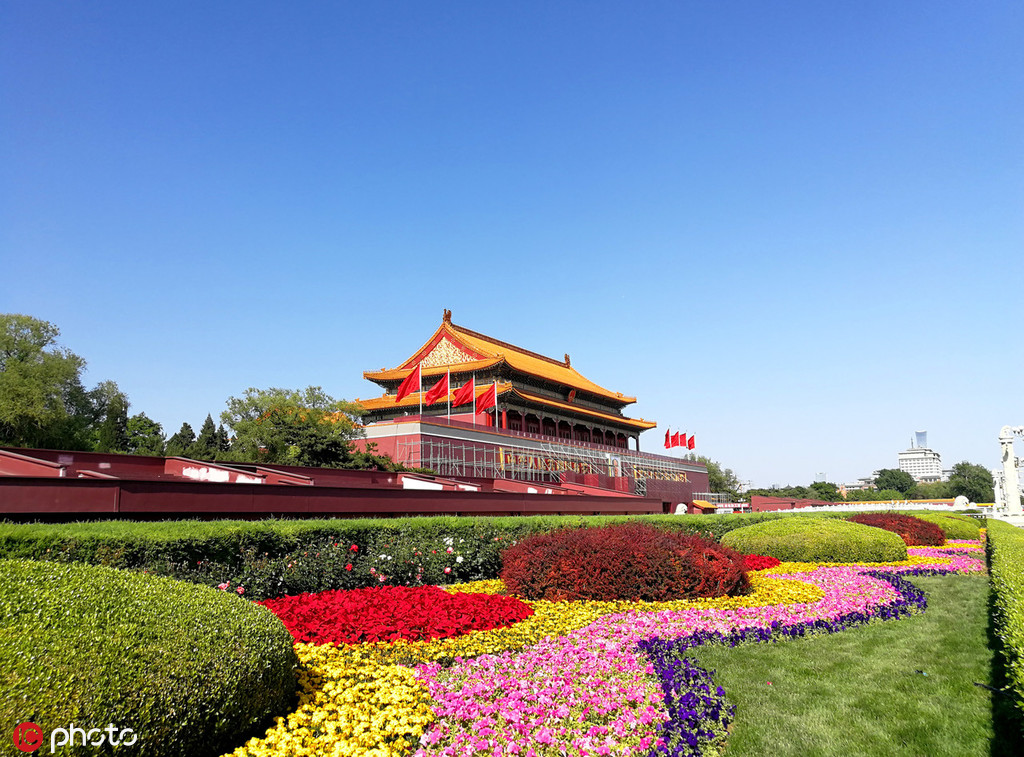 As China commemorates the 70th year of the beginning of this profoundly transformative chapter in its long and illustrious history, this monumental occasion provides an excellent opportunity for reflection and an understanding of the vast changes that China underwent, how it was impacted by global development and vice versa within the context of the Chinese millennials and generation Z as they will be at the center of everything for the next leg of this journey.
Most comparisons delve into the colossal changes from where China stood 70 years ago to where it stands now: As the world's second biggest economy, as well as having hit milestones on both ends, such as poverty reduction, as well as staggering economic growth simultaneously. What is interesting is that the millennials and those after them personally experienced China as it was just beginning to see the effects of globalization.
This generation, instead of experiencing the incredibly challenging situations that the previous generation overcame, grew up in the age of smartphones and unicorns (start-ups valued at over a $1 billion), rampant e-commerce, society going cashless and the rise of platforms powered by tech and enabled by smartphones that have completely and irrevocably overhauled everyday life and economic activity, ranging from renting out apartments to dating, and everything in between. China is already lauded for adopting advanced technologies and a willingness to be open to new ideas, as evidenced by the astoundingly fast adoption of new technologies and the innovative Chinese approach towards localized implementation.
The premise that needs to be considered is that taken as a whole, there is no other country with a reservoir of highly educated individuals with access to the second largest economy that also happens to be responsible for nearly one-third of the world's economic growth on a yearly basis.
That is in addition to the massive purchasing power that has the power to greatly impact consumption patterns around the globe.
At the same time, they are also faced with a number of challenges that are unique to their situation. The rise of new technologies, such as AI, cloud computing, and big data, and their intensive application on a very diverse range of applications has evolved automation to the point where although it would be too expensive to replace a bus driver with a robot, it would be cost-effective to replace accountants and tax lawyers with algorithms. This is an issue that everyone in developed and developing countries will come across sooner or later. There will be changes in certain careers and complete disappearance of others. The gig economy and mid-career shifts and disruptions will be a feature of their working life, thus becoming a notable departure from the long-term career prospects of the previous generation. However, they are equipped with quality education and empowered by an entrepreneurial spirit inspired by the incredible rise of their country to staggering heights in such a relatively short amount of time. Their reaction to the situation will not only define the future economy of China, but will also exert a sizable impact on the global economy and direction of development. A globally-oriented education also will enable them to greatly enhance China's presence in the hitherto untapped services export sector.
This generation has also directly been affected by mass urbanization and resulting pollution and climate change to the extent where it is not a scientific theory or prediction of the future to them, but an ongoing existential threat to all of humanity and peace of the world. Thus, this generation needs to be acutely aware of the importance of sustainable lifestyles, and take cue from the top leadership that "lucid waters and lush mountains are invaluable assets" and not strive for just their preservation, but be mindful to stay in touch with nature to maintain inner peace and joy. With the Chinese leadership's firm declaration of commitment to fighting catastrophic climate change, a lot of the world's hopes lie upon the direction in which China heads in by building smart, sustainable cities and fosters lifestyles that adapt zero-waste design philosophies and are powered by clean and renewable energy sources. In that end, it would be fascinating to see the next generation openly embracing zero-waste smart and sustainable cities and ways of life. The unified commitment backed by the government bodes well for the country and the planet as a whole as Chinese innovations, resources and economies of scale will allow the whole world to benefit from this experience. The staggering growth that has made the cost of going solar in certain aspects affordable and feasible would not have been possible without the immense manufacturing capacity installed in China.
As time moves forward, this generation will also bear the brunt of the burden rising from an aging and decreasing population, as is with other developed countries where birth rates have been steadily decreasing for quite some time. This will present interesting demographic switches with the milieu of the social fabric of society, as well as require a redefinition and redesign of the concept of elderly care and technology-assisted health care. Again, developments and solutions conceived and implemented here stand to contribute much to solutions for the rest of the world as well.
But beyond all the facts and figures, the youth of China should be grateful for the immense potential that much sacrifice and difficult decisions has brought them. The world stands at a critical juncture as it reels from climate change, seethes with populist rage, roils in economic turmoil and seeks solutions to problems that require disciplined and principled approaches. And yet, few nations are as prepared to deal with situations such as these as the Chinese nation and its people, so it is time that the youth start gearing up for responsibly and capably utilizing that potential for creating a better, sustainable and equitable future not just for themselves, but a shared future for humankind.
Hassan Chattha is a writer and digital media producer based in Beijing.