When exports to China get digital spike
By He Wei in Shanghai | China Daily | Updated: 2019-09-09 09:32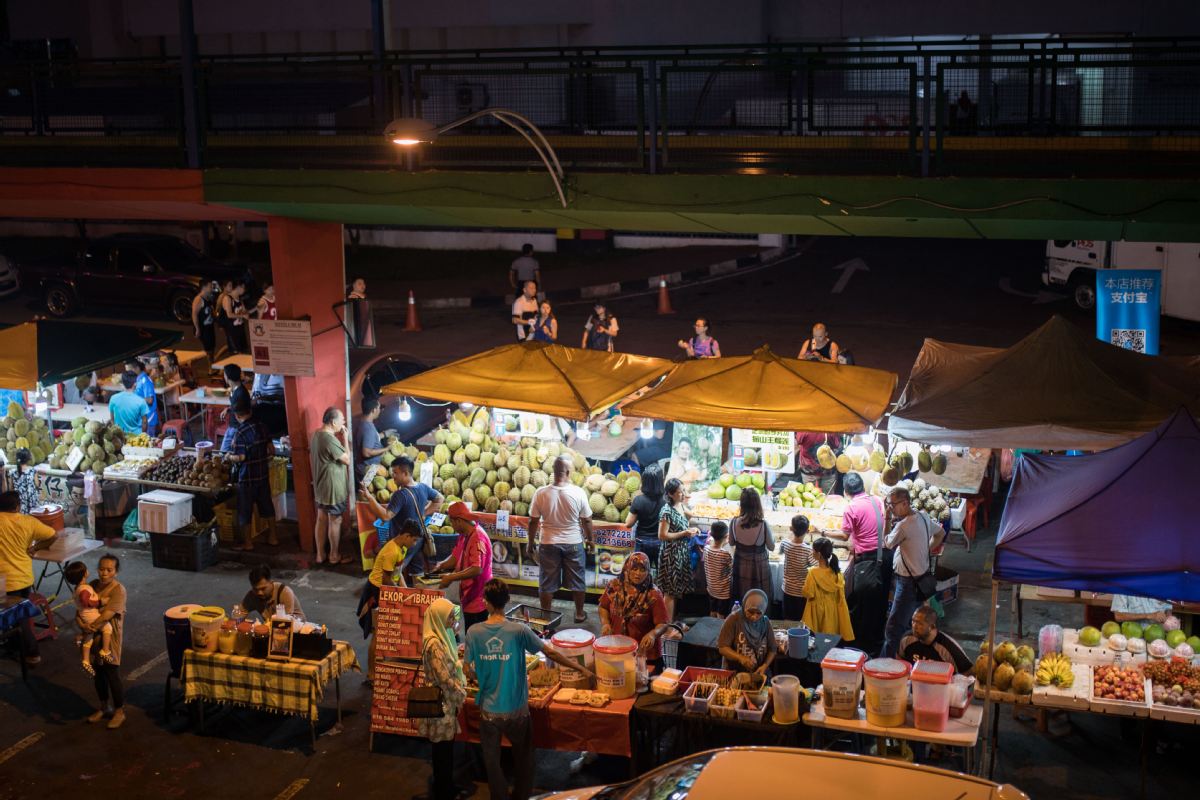 Soon's durian business, for example, stands to benefit from a much smoother customs procedure under the auspices of the eWTP.
"Alibaba representatives in Malaysia guide, assist and consult us on the entire export procedure, from meeting product requirements to ... getting the documents prepared ... so that we manage to hit the target at the right point at the right time," he said.
Behind the streamlined procedures are government authorities who are looking to promote the use of digital technologies to simplify administrative processes and spur economic growth.
Malaysia Digital Economy Corp is convinced great synergy can be unleashed between eWTP and a like-minded local initiative called Digital Free Trade Zone, whose primary goals are to establish Malaysia as a regional e-commerce hub and drive exports of products or produce of Malaysian SMEs via e-commerce.
"We have similar objectives to provide opportunities for facilitating SME exports," said Dato' Ng Wan Peng, chief operating officer of the Malaysia Digital Economy Corp, citing a number of joint initiatives from streamlined customs services to e-commerce training to dedicated personnel.
For instance, SMEs need to key in information only once via Alibaba's platforms so that they are automatically linked to the system of Malaysian Customs. Such one-stop online input can shorten the entire application process from days to just minutes, she said.
But they have bigger ambitions. The wealth of data generated from the systems can help merchants better predict figures for production, marketing and sales, Ng said, so that "if we spot a switch in consumer behavior, the merchants can plan ahead ... and get better prepared".
Apart from e-commerce, Alibaba is harnessing its data and computing prowess to give a digital leg-up to Malaysia's troublesome traffic. With a hearty injection of intelligence, Alibaba Cloud and Sena Traffic Systems, a local traffic system controller, have joined forces to build a smart traffic management system in Kuala Lumpur.
The solution will constantly learn and adapt to changing traffic environments, making the traffic management system a smart learning platform and no longer just an analytics tool, said Kenny Tan, general manager of Alibaba Cloud in Malaysia.
"A six-month trial run has suggested that cloud-empowered technologies can digitally transform the traffic management infrastructure and have the potential to reduce travel time by 12 percent," he said.
While traffic is the easiest area to kick-start the digital makeover, benefits are not confined just to shorter commutes. Passengers also benefit from a smoother payment experience, whether they take a taxi ride or drive through highway toll stations.
Using an Alipay-like e-wallet known as Touch n Go, riders can simply scan the taxi drivers' QR code, verify the amount to be paid, and input their PIN to complete the transaction. There is no need to install a terminal or additional hardware in cars.
Behind the service is TNG Digital, a joint venture between Malaysia-based Touch n Go and Alibaba's financial arm Ant Financial Services Group. The startup, which has accumulated some 5 million users in the country, adopts two technologies - RFID or PayDirect (adding physical cards to the e-wallets) - to have toll fares deducted directly from e-wallets.
"We leverage the local market insights of respective partners, including technology capabilities, market experience, and brands to introduce a world-class mobile platform for payments and other financial services which will directly supplement Malaysia's efforts in accelerating the creation of a robust and secure digital payment infrastructure," said Greta Gunawan, country business partner of Ant Financial in Malaysia.
Ant has a philosophy of "providing their know-how and best practices to local partners so that the locals can decide what works best in the country they are working in, said Wilson Soon, chief financial officer of TNG Digital.
"While Malaysia's Digital Free Trade Zone initiative is a hub to eWTP, eWTP is a channel for DFTZ to link up with the rest of the world," said Ng. "It is a win-win situation."