Algerian interim president calls for independent election authority
Xinhua | Updated: 2019-09-09 18:21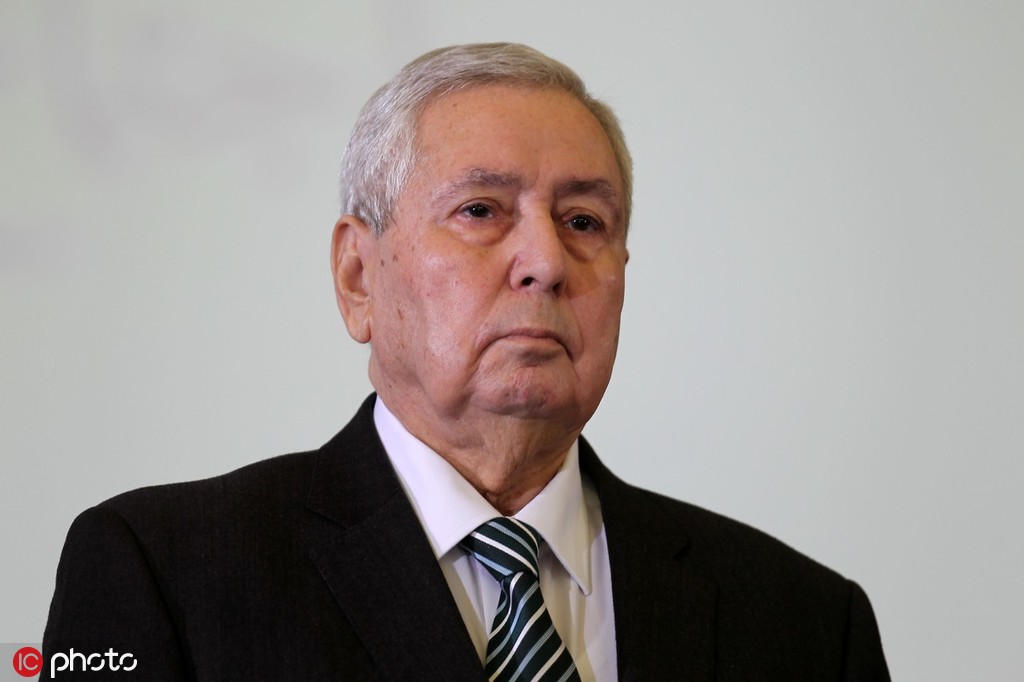 ALGIERS - Algerian Interim President Abdelkader Bensalah on Sunday called for the creation of an independent election authority, as part of organizing the country's presidential elections.
Bensalah was given a report containing proposals drawn up following consultations with political parties, representatives of civil society, national figures and representatives of a popular movement in the country, according to a statement by the presidency.
The report also suggests reviewing the country's electoral law and to provide more guarantees for free and fair elections.
In addition, the report advocates the departure of the current cabinet led by Prime Minister Nourredine Bedoui.
The incumbent authority in Algeria is pushing for presidential elections as soon as possible to put an end to the political crisis that started in late February, when millions of Algerians took to the streets to demand the country's longtime leader Abdelaziz Bouteflika to resign.
Bensalah took office after Bouteflika's resignation on April 2, and called for a presidential election on July 4, but the lack of candidates has prevented it.