FDA tells Juul to change marketing of its e-cigarettes
By AI HEPING in New York | China Daily Global | Updated: 2019-09-11 00:20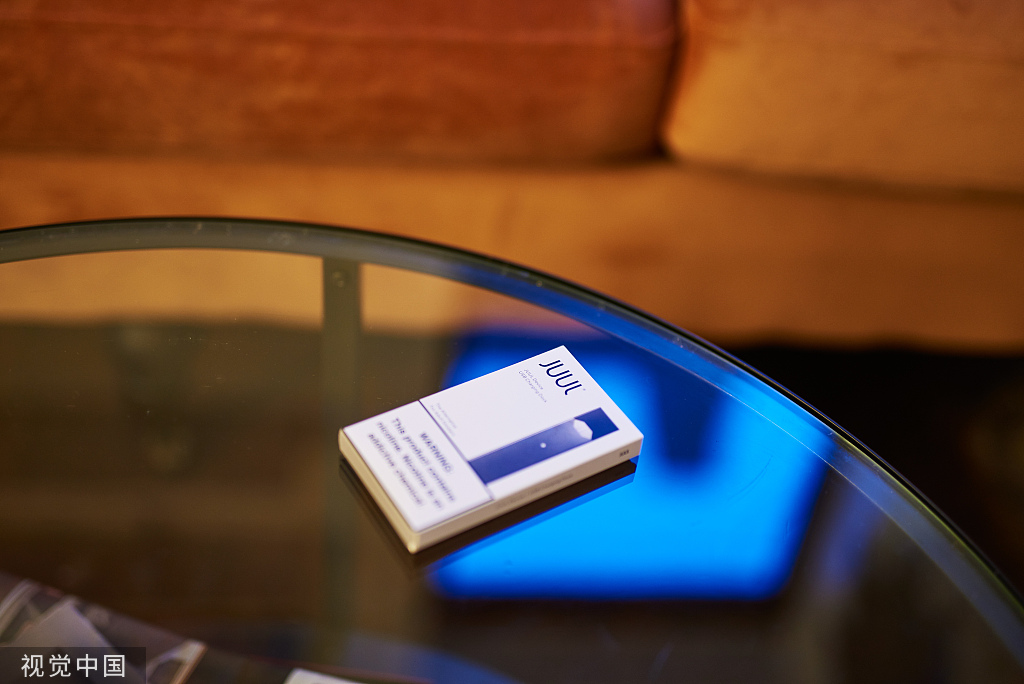 The US Food and Drug Administration (FDA) told Juul Labs, the dominant maker of e-cigarettes, to immediately correct marketing that the agency said violates federal regulations by advertising nicotine pods as a safer alternative to cigarettes without approval from the agency.
Federal law prohibits companies from marketing their products as safer than cigarettes or as a safe alternative without proving those claims to the FDA.
In a warning letter to Juul CEO Kevin Burns made public Monday, the FDA listed various claims by Juul, including that its products are a "much safer than cigarettes". The agency has been investigating Juul for months but had not previously warned the company.
The FDA also warned Juul about a statement by Burns that had appeared on the Juul website stating that the Juul vaping system is designed to "heat nicotine liquid and deliver smokers the satisfaction that they want without the combustion and harm associated with it".
The letter said Juul "should immediately correct the violations". The company has 15 days to respond to the FDA and detail steps it is taking to correct the violations or it could face penalties and potentially have its products seized.
The agency also asked Juul to provide requested documents and information within 30 days of the date of the letter.
In a statement, a spokesman for the San Francisco-based company said, "We are reviewing the letters and will fully cooperate."
The FDA action comes as the Centers for Disease Control and Prevention (CDC) said Monday that more than 450 cases of vaping-related lung illnesses are under investigation to determine if e-cigarette usage could have been a factor. Public health investigators haven't determined the cause but have cited the use of both cannabis-related and nicotine vaping products from a number of companies as possible suspects.
The CDC said the agency "has advised that individuals consider not using e-cigarettes because as of now, this is the primary means of preventing this type of severe lung disease".
Acting FDA Commissioner Ned Sharpless said in a statement: "Regardless of where products like e-cigarettes fall on the continuum of tobacco product risk, the law is clear that, before marketing tobacco products for reduced risk, companies must demonstrate with scientific evidence that their specific product does in fact pose less risk or is less harmful. JUUL has ignored the law, and very concerningly, has made some of these statements in school to our nation's youth."
In another letter, the FDA also requested more information about the company's outreach to students, health insurers, employers and Native American tribes.