New policies could boost investment in the EU
By Yao Ling | China Daily | Updated: 2019-09-11 07:21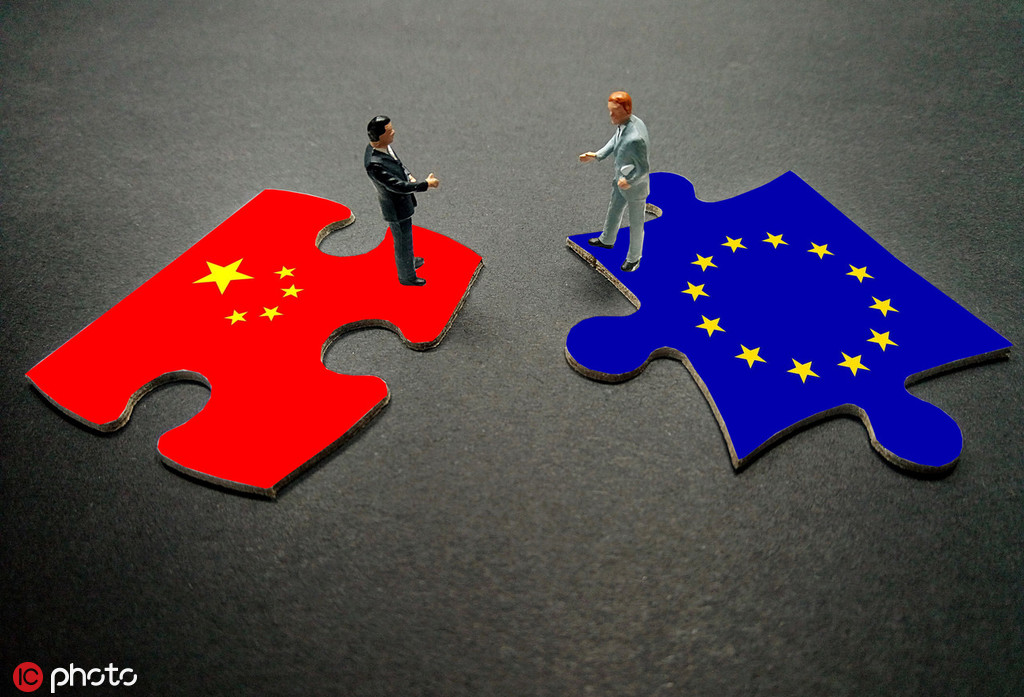 The drastic decline in Chinese investment in Europe has aroused great concern. Data from the Ministry of Commerce show Chinese investment in the European Union in 2018 fell 13.6 percent year-on-year to $8.87 billion.
According to EU data, last year Chinese foreign direct investment in the EU decreased 40 percent year-on-year, registering a decline for the second consecutive year. And in the second quarter of this year, Chinese FDI in the EU was only $720 million, down 91 percent compared with the first quarter.
Although various factors, including rising uncertainties, have caused the investment decline, many experts say unilateralism and trade protectionism, which have affected global economic landscape, has played a key role in the decline.
Following the outbreak of the sovereign debt crisis in the eurozone, many EU member states welcomed Chinese investment, as they expected it to help them expedite their economic recovery. But from the second half of 2016, thanks to the rise of populism and protectionism, these countries have tightened their foreign investment policies and changed their attitude toward Chinese investment.
The screening mechanism for FDI, which the EU introduced in April, authorizes the EU officials to more strictly scrutinize foreign investment to safeguard EU states' national security and public order. Consequently, the number of EU states using the EU screening mechanism has increased from 12 to 15.
Germany, for instance, introduced new rules for scrutinizing foreign investment in July 2017 and again in December 2018, which allow the German authorities to more closely examine a foreign investment proposal if the foreign share in a venture is up to 10 percent. As a result, since last year Germany has rejected many a Chinese enterprise's investment proposal.
In addition, the EU economy is facing increasing downward pressure, and global growth, too, is slowing. For example, the International Monetary Fund downgraded the world economic growth to 3.2 percent in 2019. And the European Commission's 2019 summer forecast says economic growth in the EU and eurozone would be 1.4 percent and 1.2 percent respectively, down 0.6 percentage and 0.7 percentage points. While the German economy, the largest in the EU, would grow at 0.5 percent, the British, French and Italian economies would register a growth of 1.3 percent, 1.3 percent and 0.1 percent.
So 2019 could be the worst year in terms of growth for the EU and eurozone in five years.
On the other hand, since the end of 2016, the Chinese government has curbed irrational outbound investment by enterprises. Ministry of Commerce statistics show the average growth rate of Chinese enterprises' FDI was 19.5 percent from 2009 to 2016. But their FDI declined 19.3 percent and 18.0 percent in 2017 and 2018.
Besides, investments in major projects established several years ago have also led to a decline in Chinese investment in Europe.
But since the 21st China-EU Summit in April has agreed to finalize the China-EU investment treaty by 2020, it is hoped that Chinese and EU companies will get easier access to each other's markets by next year and thus boost two-way investment.
The Chinese government, on its part, recently announced the establishment of six new free trade pilot zones in order to further open up the Chinese economy to the outside world. And China's new foreign investment law that comes into effect on Jan 1, 2020, will help strengthen intellectual property rights protection. Hence, the Chinese economy is expected to offer new development opportunities to EU companies.
Moreover, during German Chancellor Angela Merkel's recent visit to China, the two sides signed numerous deals in various fields, deepening Sino-German cooperation. And since Germany is the driver of the EU economy, it is expected to play a vital role in boosting China-EU trade and cooperation for mutual benefits, and facilitating two-way investment.
The author is deputy director of the Institute of Europe and Euro-Asia Studies, Chinese Academy of International Trade and Economic Cooperation. The views don't necessarily represent those of China Daily.