Bolton's exit doesn't signify policy change: China Daily editorial
chinadaily.com.cn | Updated: 2019-09-11 23:54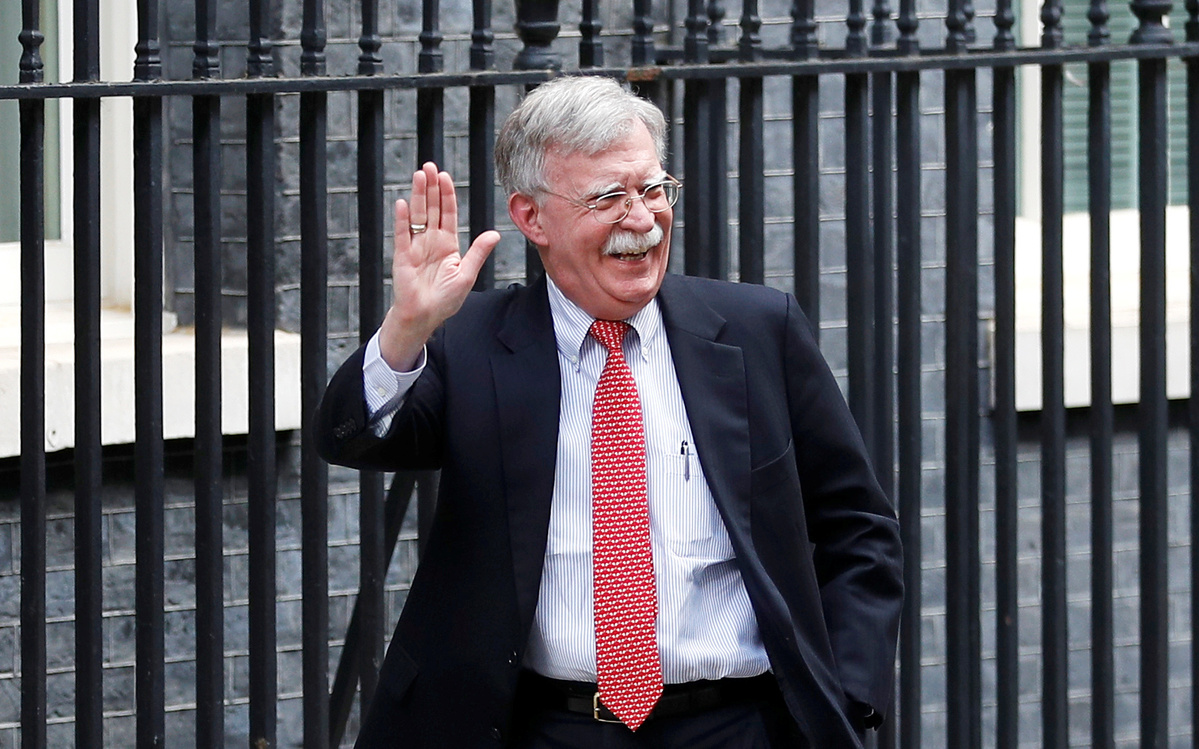 The dice were loaded against him, for he was not only opposed to letting up the pressure on the Democratic People's Republic of Korea and against the US president's suggestion of a possible meeting with the Iranian leadership, but also a likely cause of the failure of Washington-Taliban talks.
But that he would be fired for being a foreign policy hawk, a trait for which he was made the US national security adviser, is something very few imagined.
So does John Bolton's departure from the White House suggest a change in US foreign policy?
No matter what the answer is, the United States should reflect on its "America first" foreign policy over the past couple of years, which has heightened tensions and sparked frictions in many parts of the world.
In June 2017, Washington withdrew from the Paris climate accord, undermining the global efforts to fight climate change. In May 2018, it pulled out of the Iran nuclear deal, which was reached after intensive talks among major world powers to ease tensions in the Middle East. The heightened tensions that followed the US' decision almost sparked a war.
And last year, it unilaterally imposed additional tariffs on imports from various countries, especially China. Accusing China of forced technology transfer, it refuses to see reason and has instead intensified the trade row.
Worse, in violation of the three Sino-US communiqués, Washington has continued to sell arms to Taiwan, increasing uncertainties across the Straits. It has also beefed up its forces in the Asia-Pacific region, with its navy frequently transgressing Chinese waters in the name of freedom of navigation.
In its desperate attempts to "make America great again", the US administration has resorted to trade protectionism, throwing the world economy out of gear. And Washington's "maximum pressure" and unilateral actions, from sanctions against Iran to tariffs on Chinese goods, are threatening overall global stability.
Because by the time Bolton became national security adviser — on April 9, 2018 — the US administration was already pushing ahead with its "America first" strategy, his departure is not likely to bring about any major changes in the US foreign policy. Let us be clear: Bolton was fired not for being a foreign policy hawk, but because of his disagreements with the US president on some major issues.
That the US administration will realize the harm it has caused to the world and change its ways is a welcome thought but too good to be true.