Ex-NYC mayor pledges $160m to push flavored e-cigarette ban
By AI HEPING in New York | China Daily Global | Updated: 2019-09-12 03:16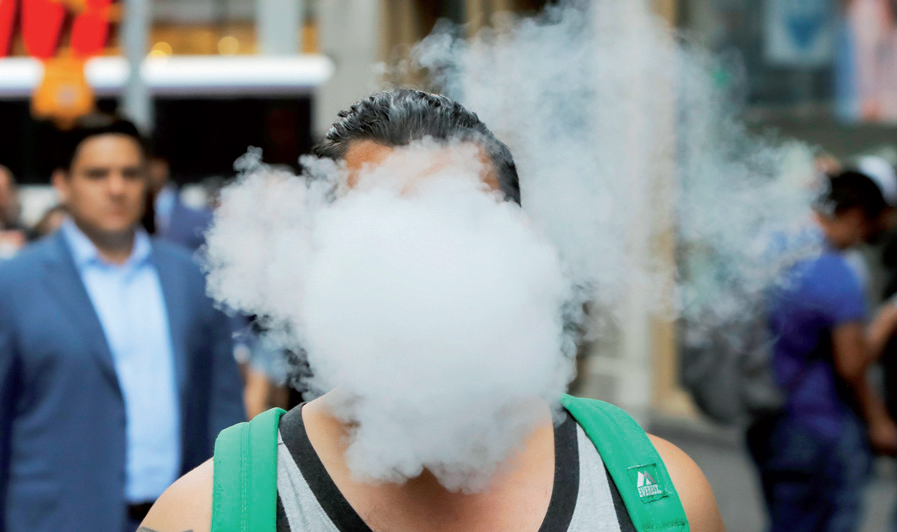 Former New York City mayor Michael Bloomberg announced Tuesday that he is committing $160 million for a campaign to ban all flavored e-cigarettes as Kansas health officials confirmed the first vaping-related death in the state, bringing to six the nationwide toll from an outbreak of a lung disease linked to the products.
The man in Kansas, who was over the age of 50, "had a history of underlying health issues and was hospitalized with symptoms that progressed rapidly", said state health officials, who are not sure of the exact vaping products the man used.
Other vaping deaths have occurred in California, Illinois, Indiana, Minnesota and Oregon. State and local health officials still don't know the exact cause of the lung disease.
Health departments around the country report more than 450 cases of possible lung illnesses linked to e-cigarettes in 33 states and the US Virgin Islands.
Bloomberg, the billionaire and founder of the Bloomberg media company, has long been an advocate of antismoking campaigns and has spent millions to get people to quit smoking. The city's Smoke-Free Air Act came into effect a little over a year into Bloomberg's first term as mayor in 2003 and prohibited smoking inside bars, restaurants and most workplaces.
In a joint New York Times op-ed on Tuesday, Bloomberg and Matt Meyers, president of the Campaign for Tobacco-Free Kids, a Washington-based nonprofit combatting tobacco use, announced a three-year initiative — "Protect Kids: Fight Flavored E-Cigarettes''.
Bloomberg said that his non-profit, Bloomberg Philanthropies, is pledging the money to fund the program.
"As part of our new campaign, we will help at least 20 cities and states pass laws banning all flavored tobacco and e-cigarettes. We will evaluate the impact of these rules on youth use and share lessons with other cities and states,'' they wrote in the article.
They called vaping "an urgent health crisis", warning that companies promoting the habit are using "flavorings, unfounded health claims and the hiring of celebrity promoters", the same tactics used by Big Tobacco.
"The tobacco industry knows how to run out the clock, how to deceive, how to entice young people, and how to sugarcoat its products, marketing and methods.
"We're not buying it, and we shouldn't let America's children get fooled into buying it either,'' they wrote.