Japan and S. Korea row over trade worsens
By CAI HONG | China Daily Global | Updated: 2019-09-12 10:30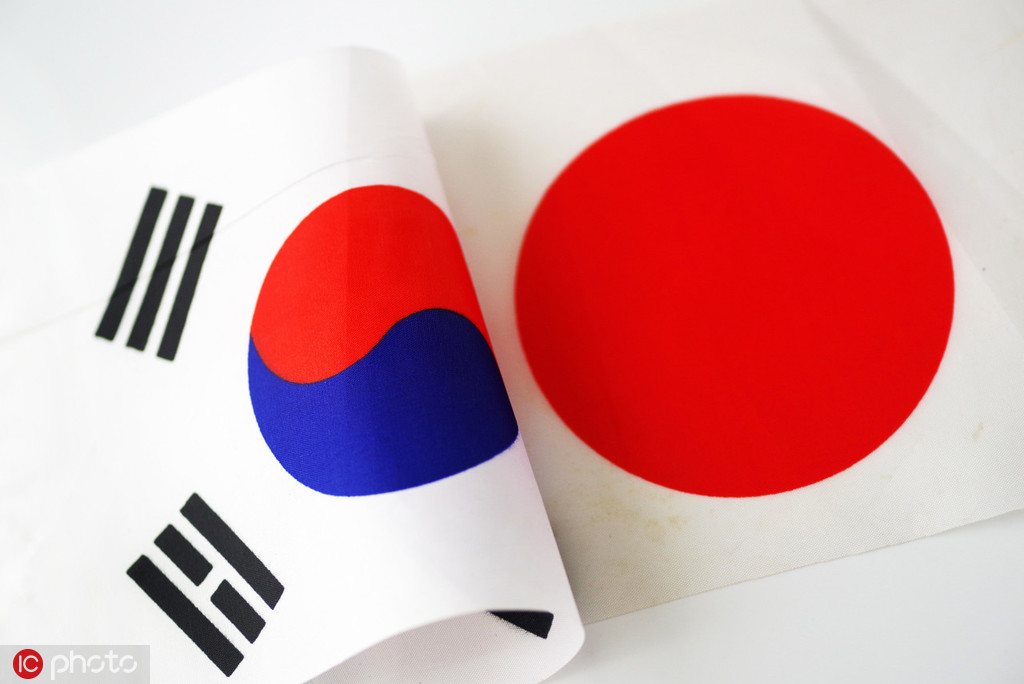 Japan's decisions to tighten controls on exports of some materials to South Korea and remove the country from its "white list" of preferential trading partners has created a backlash, and the trade dispute between them is hitting businesses.
In addition, South Korean consumers are boycotting Japanese goods and canceling tours to Japan.
Airfares from Japan to Seoul are in a free fall this month, with one-way fares from smaller Japanese cities as cheap as 1,000 yen ($9.30), and 1,500 yen from major hubs Kansai International Airport and Narita International Airport, before taxes and fuel surcharges-roughly 60 to 80 percent less than a year ago, according to AirPlus, operator of the Ena budget ticket site.
Large South Korean carriers such as Korean Air Lines and Asiana Airlines have reduced or suspended service to Japanese destinations due to a sharp drop in the number of South Koreans visiting Japan.
Japanese companies have faced boycotts in South Korea of products ranging from cars to beer.
According to the Financial Times, Nissan Motor Co is considering pulling out of South Korea, citing poor sales and ongoing financial losses as the main reasons.
The Japanese carmaker sold just 58 vehicles in South Korea in August, down 88 percent from a year ago, according to the Korea Automobile Importers & Distributors Association.
At a news conference in Tokyo on Monday, Hiroaki Nakanishi, the chairman of the Japan Business Federation, warned that Japanese companies continue to face major risks stemming from heightened tensions with South Korea and the uncertain outlook for Britain's exit from the European Union.
South Korean President Moon Jae-in, in a show of his administration's resolve to support the domestic production of major industrial materials amid the trade dispute with Japan, said on Tuesday that enhancing competitiveness on industrial materials, component parts and other technological equipment is a "strategic task for (becoming) an economic powerhouse".
It's a "matter of establishing the foundation of the South Korean economy, beyond the level of South Korea-Japan relations," he said at a meeting in Seoul.
The Post-Silicon Semiconductor Institute has mapped out a blueprint for South Korea's industries, including shipbuilding, steel and automobiles, which led to the miraculous growth of Seoul from 1953 to 1996.
Moon considers the nurturing of local suppliers as a mid-to long-term solution, Yonhap News Agency said.
The South Korean government is planning to spend 5 trillion won ($4.2 billion) on related projects over the next three years, according to Yonhap.